Find our rocks, win our prizes!
Find our rocks, win our prizes!
To celebrate our magical new Glow Marwell winter event, we challenged you to find our Glow Marwell painted rocks to win surprise prizes! During October half term, we hid more than 100 rocks both in the zoo and out and about – could they have rocked up in your town?
There were tonnes of goodies up for grabs, from keyrings to soft toys, games, and zoo tickets. Plus, one lucky winner found Glen the Glow zebra hidden at Marwell, and won an invitation to our exclusive Glow Marwell press preview!
Rocks were hidden from Saturday 22 October to 30 October 2022. See T&Cs for more information below.
If you found a rock, please claim it as soon as possible via the form below..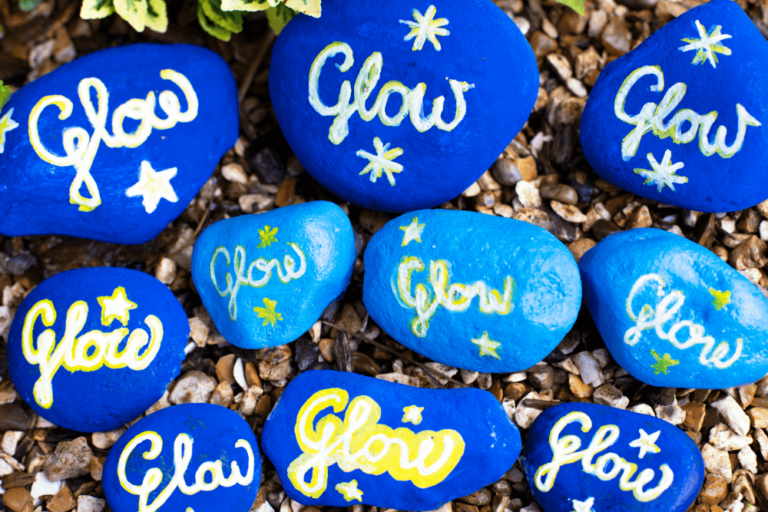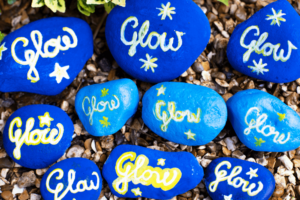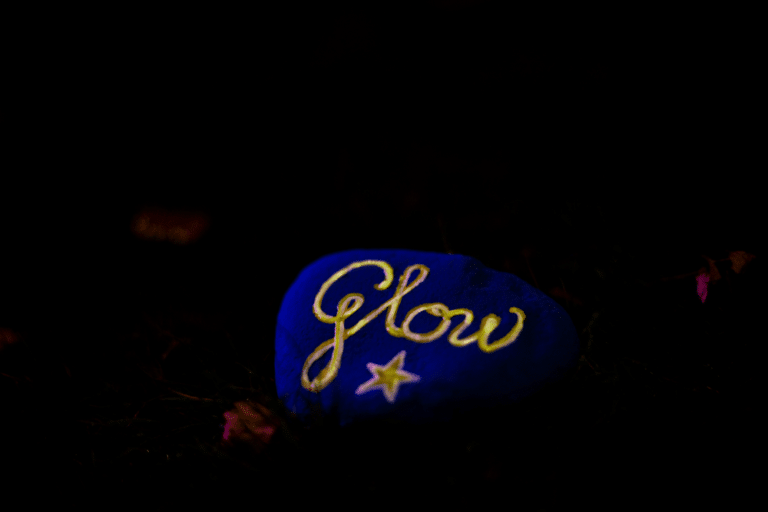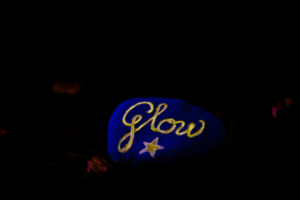 Find a #GlowMarwellRocks rock!
If you find more than one while out and about, please only take one so that others can win too.
Take a photo of your rock and post to social media with the hashtag #GlowMarwellRocks. Make sure you only post the front of your rock and not the unique code on the back.
Make sure your social post is set to public so that we can see it!
Visit the URL on the back of the rock (you're already here!)
Fill out the form at the bottom of this page.
Upcycle your rock! It's yours to keep and could make a great paper weight, decoration, or book end depending on how big it is.
To be eligible to win, you must follow the instructions on the 'How to enter' tab of this webpage.
Each rock has an individual code written on the back – this is unique to your winning rock, so please don't share it or someone else may be able to claim your randomly allocated prize. Once a prize has been claimed, it cannot be reissued.
We're strictly unable to redeem a prize without the unique code written on the back of each rock.
There is no end date for rocks to be redeemed by (unless for time-sensitive prizes, such as Glow Marwell and zoo day tickets).
1 rock redeemable per household. If you find a rock, please leave the rest in their original hiding spots for others to win!
If you've picked up multiple rocks and taken them home, please only keep one and put the others back. If you can't put them back, please let us know.
Day tickets are valid for 2 adults and 2 child tickets (or 1 adult depending on your prize), have no monetary value and are valid for 12 months from the date of issue.
Glow Marwell tickets are for up to 4 people. Valid in 2022 only and are not valid for future events. Glow ticket T&Cs apply.
Glow Marwell Press Night invitation is valid for up to 4 people to visit on the evening of 16 November only.
All prizes are non-extendable, non-transferable, and non-exchangeable.
By taking part in the competition, you are consenting to your #GlowMarwellRocks images posted to social media to be re-used by us for promotional purposes.
Branded Marwell goodies from our gift shop!
Tickets to the zoo for you or your family.
Tickets for you and your family to visit Glow Marwell this winter.
Awesome animal-themed stationery sets.
Super soft toys.
Scavenger hunt games!
Marwell 50th anniversary limited edition goodies.
Find the Glow Marwell Zebra to win tickets to our exclusive Glow Marwell press preview night on 16 November 2022. (Glen has now been found!)
And more!
If you find a rock, don't forget to claim your prize below, so we know which ones are still hidden. Glen the Glow Zebra has been found!
Last updated: 9 November @ 12:23
Zoo rocks
All claimed! 
Day 1
Location 1: Southampton Common
1 left to be claimed
"In this city the Titanic set sail,
Five rocks are hiding in a Common walk trail…"
Hint: Leaves may have covered this rock up at the base of a tree!
Location 2: Above Bar Street (Southampton) + surrounding area
3 left to be claimed

"In the same city that Clue 1 revealed,
Five more rocks are hiding where shopping you'd yield…"
Hint: They're not inside any building – check out flower beds!
Day 2
Location 1: Winchester
2 left to be claimed
"King Alfred the Great stands here to this day,
Five rocks are hidden not too far away!"
Location 2: Basingstoke – Eastrop Park
5 rocks found, 0 claimed – please claim!
"In Hampshire, this town is the largest you'll find,
South East of the station, a park comes to mind,
With two lakes, a play park, and more to be seen,
5 rocks can be found around this lush green!"
Day 3
Location 1: New Forest – Lyndhurst
3 left to be claimed
"Not quite as New as its name implies
5 rocks have been hidden, so peel your eyes
This Forest town name… our lips are pursed
Our rhymes are a clue, will you be the first?"
Location 2: Fair Oak
1 left to be claimed

"Here in a town where Oak trees stand Fair,
Five rocks are hiding in green and fresh air!"
Day 4
Location 1: Netley – Royal Victoria Country park
1 left to be claimed
"This Country Park's named after a famous Royal,
Until 1901 her long reign stayed loyal."
Location 2: Whiteley
3 left to be claimed

"Some more rocks are hiding around here quite rightly,
Great shopping you'll find in this town called…"
Day 5
Location 1: Bournemouth
3 left to be claimed
"There's a popular beach in this Dorset town,
With a pier, some soft sand, plus 5 rocks around!"
Day 6
Location 1: Bishops Waltham
1 left to be claimed
"A crumbled old palace now stands in ruins,
And if you live local, you're sure to be shoo-ins!
It did once indeed belong to a Bishop,
Maybe Waltham's his name… we've 5 rocks to dish up!"
Location 2: Hill head
3 left to be claimed
"Hidden right here are five rocks to find,
This beach is a place where you can unwind.
Despite its name, they're not up on a hill,
You must use your head, and find them you will!"
Day 7
Location 1: Guildford (Castle & Highstreet)
3 left to be claimed
"Are you excited for today's retrieval?
We've placed five more rocks near a castle… medieval!
Not hidden inside, but around instead,
The county town of Surrey lies in wait up ahead!"
Day 8
Location 1: Petersfield Heath & Pond/Lake
4 left to be claimed
"You better be quick, there are prizes at stake,
Five rocks are hidden around at the lake,
This market town field's named after Saint Peter,
You could be a winner… make like a cheetah!"
Location 2: Chandler's Ford
2 left to be claimed

"As we are nearing the end of half term,
Five more rocks are hidden today, we confirm,
The park near the station should not be ignored,
In this town near the zoo which is called…"
Day 9
Location 1: Colden Common
2 left to be claimed
"There's a nice little town that our zoo sits inside,
In autumn the trees all turn golden and dried,
5 rocks have been placed round where kids love to swing,
If you find them, win prizes, and say… cha-ching!"
Email T&Cs
By ticking the above box, I understand that I am registering for Marwell Wildlife newsletters, which includes Zoo News. I understand that I am opting in to these communications and that my data will be shared with Campaign Monitor for email fulfilment. All messages have unsubscribe links so it's easy to unsubscribe at any time.