2 weeks to Glow!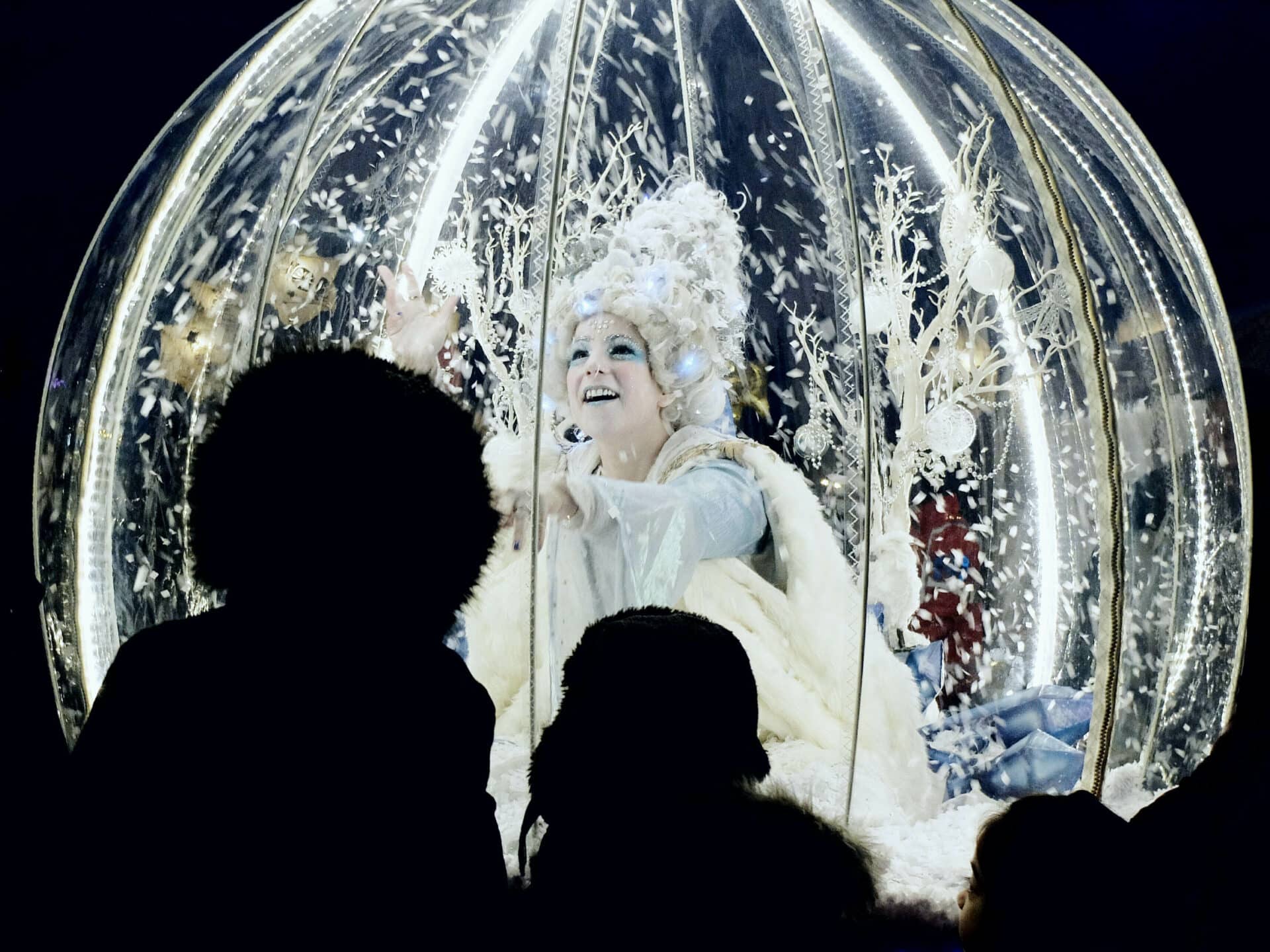 This article was written for our 2022 Glow Marwell event. For information about our 2023 Glow Marwell event, please see our Christmas page.
We're so excited to announce the final three roaming acts performing on some of our premium Glow Marwell event nights.
Have you ever wondered what a 7ft snow globe would look like? Complete with a button at the front that activates the snow, this beautiful roaming snow globe will enchant children and adults alike with the ornately decorated Snow Queen inside.
Plus, the Ghost Caribou will be twirling their way through a performance filled with song, shadow, music, and song.
Towering above the audience at more than 13ft tall, these impressive caribou are sure to immerse them in tales of lost homes, impossible migrations, and seeds of hope.
Part caribou, part spirit, these mystical creatures are said to roam a mythical world after dark, accompanied by a wild herdsperson.
Last, but by no means least, the wonderful Winter Wonderland birds complete the line up at 11ft tall! Their colour changing feathers make a beautiful display.
Based on the "two calling birds" from the Twelve days of Christmas song, these stunning gentle birds are sure to be a crowd pleaser.
Accompanied by their own Snow Queen their glittering feathers and rainbow light effects are set to make them a Glow Marwell favourite.
Roaming acts will only be performing on premium nights, which can be identified by the ticket price of £18 per adult and £15 per child.
We cannot specify which acts will be performing on any given night, but all of the acts are guaranteed to put on a great display.
Glow Marwell, which will see the zoo's majestic grounds transformed into a twinkling wonderland, runs on selected evenings between 18 November and 30 December 2022.

Tickets need to be booked in advance at www.marwell.org.uk/christmas where you'll also find our full terms and conditions.