Our magical after-dark event is all systems Glow!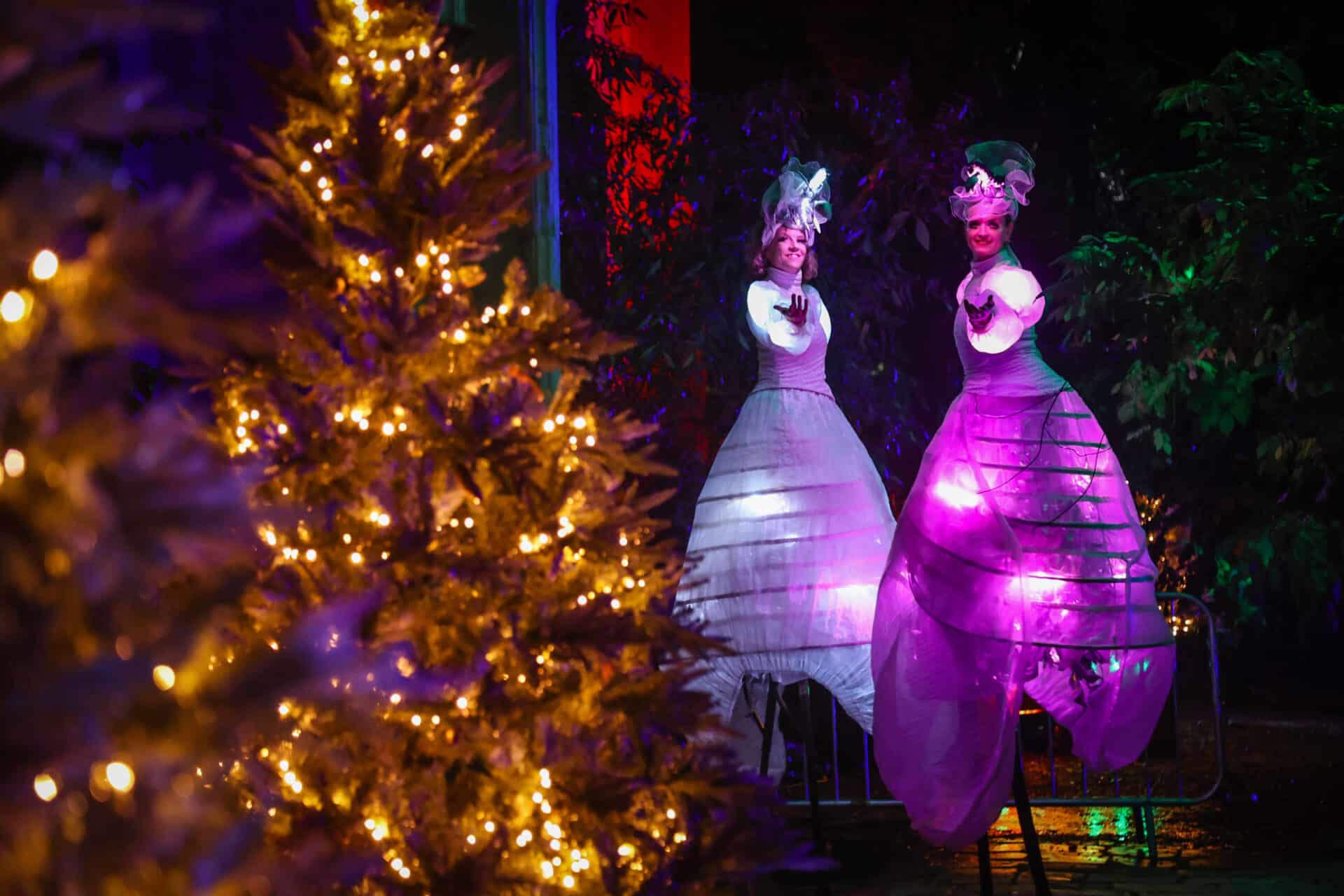 This article was written for our 2022 Glow Marwell event. For information about our 2023 Glow Marwell event, please see our Christmas page.
After months of planning, testing, installing, and fine-tuning, our winter light event opens to the public tonight. We are so excited to welcome you in!
Don't forget, on Glow event days, the zoo is opening a little later at 1pm and closing at 4pm like normal. Last entry is 60 minutes before closing for Annual Members and 90 minutes before closing for non-members. See a reminder here.
Experience the zoo in a whole new light as we lift the curtain on our first-ever festive light event full of magic and wonder. Take a selfie in our light-up Moon chairs, enjoy our festive menu, walk the light tunnel, and strike a pose on Rainbow Road. There's so much to take in along our 1.7km light trail that's sure to delight the whole family with our graceful light-up swans, UV garden, clever light projections, and lasers galore!
Wrap up warm, explore and don't forget to toast marshmallows, enjoy our festive tipples and make memories with your loved ones.
Make a wish on our wishing tree, create a masterpiece behind our silhouette boxes, and marvel at Marwell Hall and our fabulous 23ft Christmas tree!
Booking in advance is strongly recommended to avoid disappointment as tickets are selling fast. We can't wait to see you soon!