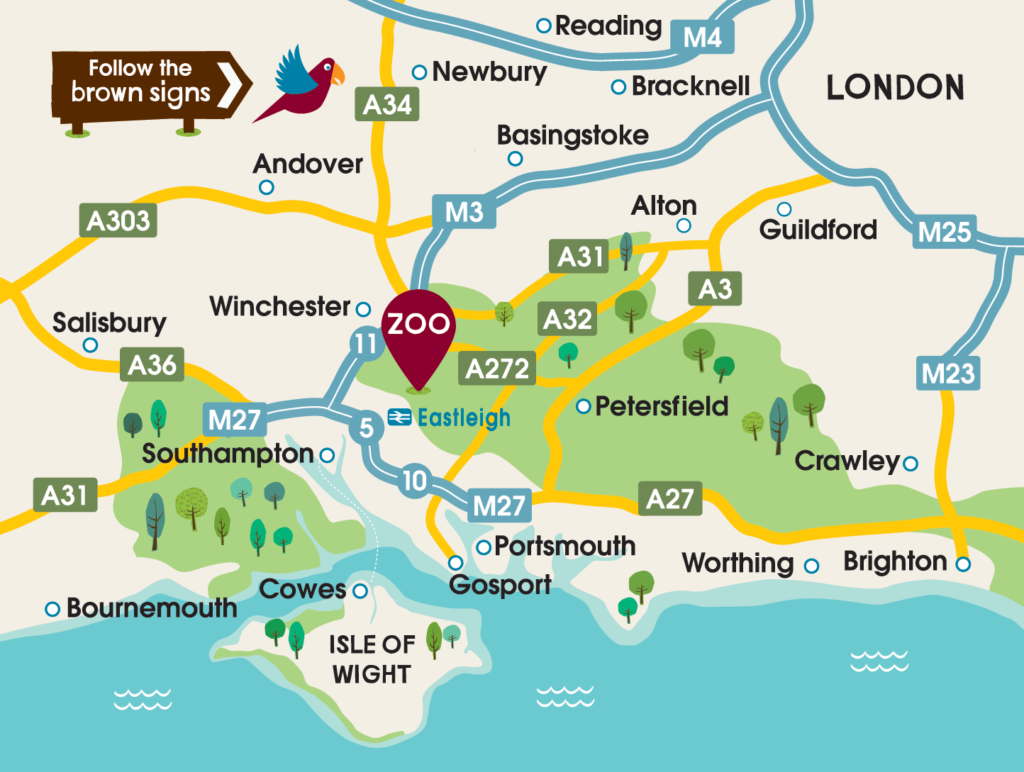 Get closer to the wonders of the natural world at Marwell Zoo
With plenty of outdoor space, and a whole host of animals and activities, Marwell Zoo is a great family day out in Hampshire.
100s of animals – with giraffes, tigers, leopards, meerkats, penguins and more
140-acre park & 5 adventure playgrounds
Daily talks, animal feeds, cafés & gift shop
You'll need 4 hours if it's your first visit. Get our app or see what's at Marwell to make the most of your day.
Marwell is easy to find – 8 miles from Winchester, 5 from Eastleigh and 12 from Southampton. Our postcode is SO21 1JH.
Ticket Prices
We're a charity. By donating and gift aiding your admission today, you'll be supporting our conservation work. Thank you!
£23.00
£19.00
£20.50
Studentwith a valid student card
£20.50
£64.00
£44.00
£54.00
Studentwith a valid student card
£54.00
£20.68
£17.09
£18.44
Studentwith a valid student card
£18.44
good place to visit
Friendly helpful staff, always something different to see when you visit there, …
Trusted customer – 1 day ago
Always something entertaining to watch.
I have an annual pass and visit regularly. I always enjoy my visit. Although I d…
Trusted customer – 1 week ago
good as always
friendly keepers and volunteers – yes I would recommend and have already done so…
lovely visit
Staff very helpful & friendly on arrival. so nice to see happy staff.
Nice place to visit
Marwelll is a great zoo to visit but the number of different species, especially…
Our first visit after lockdown
Annual member so we were glad to visit again after the lockdown. Clearly the zoo…
good but not as good as it could be.
This has always been one of my favourite zoos, but just seems to be heading a li…
Good staff very polite and professional and well organised
Beautiful setting, glad I helping endangered animals
Great way to spend time at any age
Perfect for a couple of hours with a little one. Still feel safe around the par…
A great day out
A fantastic day out! The zoo didn't feel too busy and there were never any que…
Trusted customer – 1 week ago
Great day out
Great day out wonderful staff and very helpful will go again
Marwell
I walk fairly often around Marwell. Lovely place for a walk and cup of coffee. …
Trusted customer – 1 week ago
BEST VALUE
Never changes, always a good visit whether for a full day or a brief one. One of…
Good day out
Lovely to see the animals, the young foals are really sweet, its good to see the…
Fabulous place
Throughly enjoyed it, great experience, very lovely staff great value for the …
We love Marwell
Such a nice place to go. I love it here. Will be buying yearly passes in April w…