Gifts in memory
You can make a donation to Marwell Wildlife in memory of a friend or relative. By donating to a cause they believed in, you will be doing something really worthwhile to celebrate their life.
Below, you will find information on ways to donate in memory of a loved one, how your donation can help and ways of commemorating your loved one: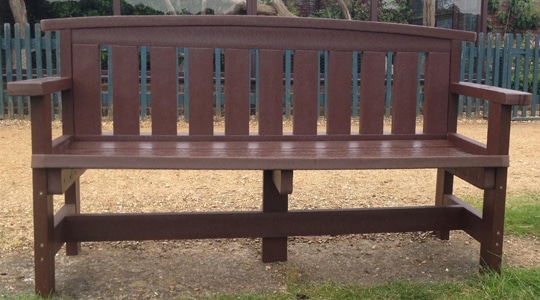 Memorial Benches
Set amidst the Hampshire parkland and surrounded by our animal collection, a memorial bench at Marwell Wildlife is a wonderful way to remember and commemorate the life of a loved one or to mark a joyous occasion. Your donation will also help us to fund our continuing conservation work and secure a better future for endangered wildlife for generations to come.
We ask for a minimum donation of £1000.
Benefits to include:
A 100% recycled plastic Marmax bench in keeping with the grounds of the historic hall and park
Brass effect plaque with dedication of your choice (up to 20 words)
Free admission on your first visit to view your bench for yourself and up to five guests
Maintenance of the bench
Please note:
There are a number of benches in various locations around the zoo available for dedications.
We will do our best to accommodate requests and preferred locations.
Marwell Wildlife cannot guarantee that the bench will remain in the same location for five years but we will ensure you are kept up to date with its location.
Your contribution covers the cost of the bench, personalised plaque plus a donation to Marwell Wildlife.
The funds we raise through memorial benches provide valuable support to our conservation work; core services such as our schools education programme and the care of our animals in the zoo.
Terms and conditions
Full payment is required before your bench is ordered. All credit and debit cards are accepted with the exception of American Express.
Once your bench application form and payment has been received and confirmed it is then non-transferable or refundable.
This agreement is based on a minimum period of five years. If its condition allows, the seating may be left in place after this time, this will be entirely at our discretion.
Whilst we will do our best to install the bench in your preferred location we cannot guarantee this. We are also unable to guarantee that the bench will remain in the same position throughout its five-year lifetime and reserve the right to move it although we will seek to notify you of this in advance.
We promise to maintain your bench and surrounding area as part of our grounds and landscaping programme; however, our benches are designed 'to weather' and will not be further treated with preservatives.
The bench will remain the property of Marwell Zoo and stay in the premises.
In the unlikely event that your bench is damaged or vandalised within its lifetime we will use our best endeavours to repair it on site, but unfortunately will not be able to replace it or any of its components and reserve the right to remove it should we consider it beyond economic repair.
On your first visit to view the bench we offer free entry to yourself and five guests for that day.
When your bench has reached the end of its life it will be removed and we will seek to notify you of this. The plaque will be made available for you to collect; however, if not collected within a reasonable period, we reserve the right to dispose of it.
Only memorials instigated by the next of kin or executor are permitted.
We reserve the right to refuse applications from individuals or groups should we suspect that there would, or could be a conflict of interest with our mission and status as a registered charity.
If your details change and you still wish to be contacted, please let us know.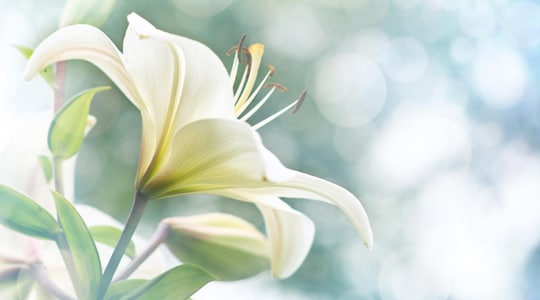 In memory donations
Asking family and friends to make a donation instead of flowers is a very special way to commemorate the life of a loved one.
Every donation is a tribute to your loved one and will have lasting benefits, helping us with our conservation work as well as caring for the animals in the park.
If you would like to arrange in memory donations, your funeral director can advise you on the wording. We can work closely with you and your funeral director and help to acknowledge every gift made with a personal letter of thanks.
Please contact us for more information and guidance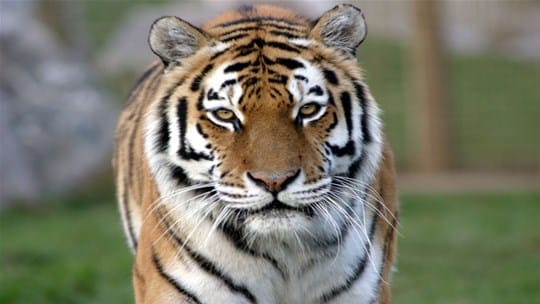 Adoption in memory
Adopting an animal in memory of a loved one is a wonderful way to remember and commemorate their life. Your donation will help look after our animals here at the zoo, securing a better future for endangered wildlife.
Adoptions start from £45 with a variety of animals to choose from. Your adoption gift pack will include all the usual benefits.
The name who it is in memory of will appear on the adopter board next to your adopted animal's enclosure.
For more information about the animals you can adopt please click here
To purchase an adoption in memory of a loved one please contact us
Contact the Fundraising Team
Please contact us on:
CONTACT US