Making a donation
Marwell Wildlife is a conservation charity, number 275433. Our vision is of a world where people live in balance with nature. If you share our passion for making this happen, please help.
Help us during these difficult times…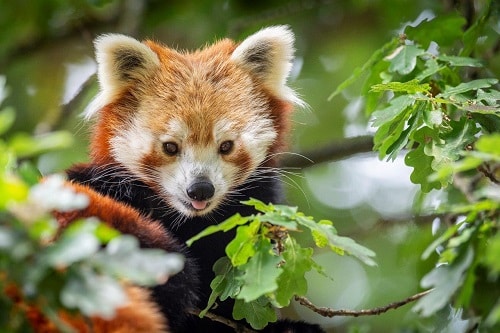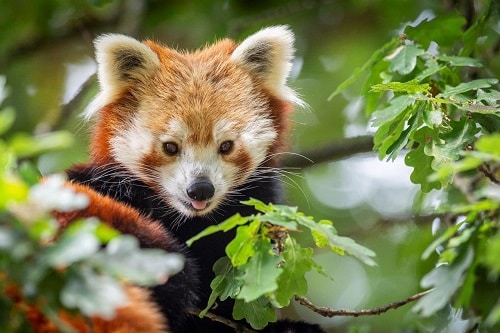 We are undoubtedly facing the most challenging time in our nearly 50 year history. To everyone who has donated, fundraised, become a member or an adopter, sent us messages of support and visited us, we can't thank you enough for your kindness during these difficult times.
We need your support to help us recover from the impact of the coronavirus pandemic and ensure future generations can experience the joy of coming to the zoo and that our vital conservation work continues. Since March 2020, we've lost more than £6.8m due to three closures during the pandemic and though restrictions are easing, we're continuing to operate on reduced numbers so all guests can continue to enjoy a safe visit around our 140 acre park.
Marwell is home to more than 140 exotic and endangered species and is owned by Marwell Wildlife, a global conservation charity, which relies solely on income from the zoo and the fundraising efforts of our loyal supporters. We have recently published our Impact Report for 2020 detailing our work around the world to restore nature, promote sustainable living, and work with communities and governments to help bring about changes needed to help people, wildlife and the wider environment. Thanks to your support and the flexibility and fortitude exhibited by our teams and partners throughout the coronavirus pandemic, we have achieved much against the odds.
We're asking for donations through our Just Giving page, as this platform also enables you to Gift Aid your donations. If you are a UK taxpayer, please tick the Gift Aid option to increase your donation at no extra cost to you. Your generosity will help secure the future of wildlife for generations to come.
Alternatively, you could make a cheque payable to Marwell Wildlife and send it to:
Fundraising at Marwell Wildlife
Thompsons Lane
Colden Common
SO21 1JH
Every penny adds up and so does our gratitude so thank you for your loyal support – Marwell simply couldn't do what we do without you!
Where next?
Thanks for reading. Learn more about ways you can support our charity, or take action.
Every Pound Helps!
£10 can buy
5 bales of hay. Enough to feed up to 10 Grevy's zebra for 4 days
£20 can pay for
A scout's salary for a week to monitor and distribute the hay
£1250 can buy
Fuel to transfer hay to remote areas
£7,000 can pay for
The whole project for three months
DONATE NOW