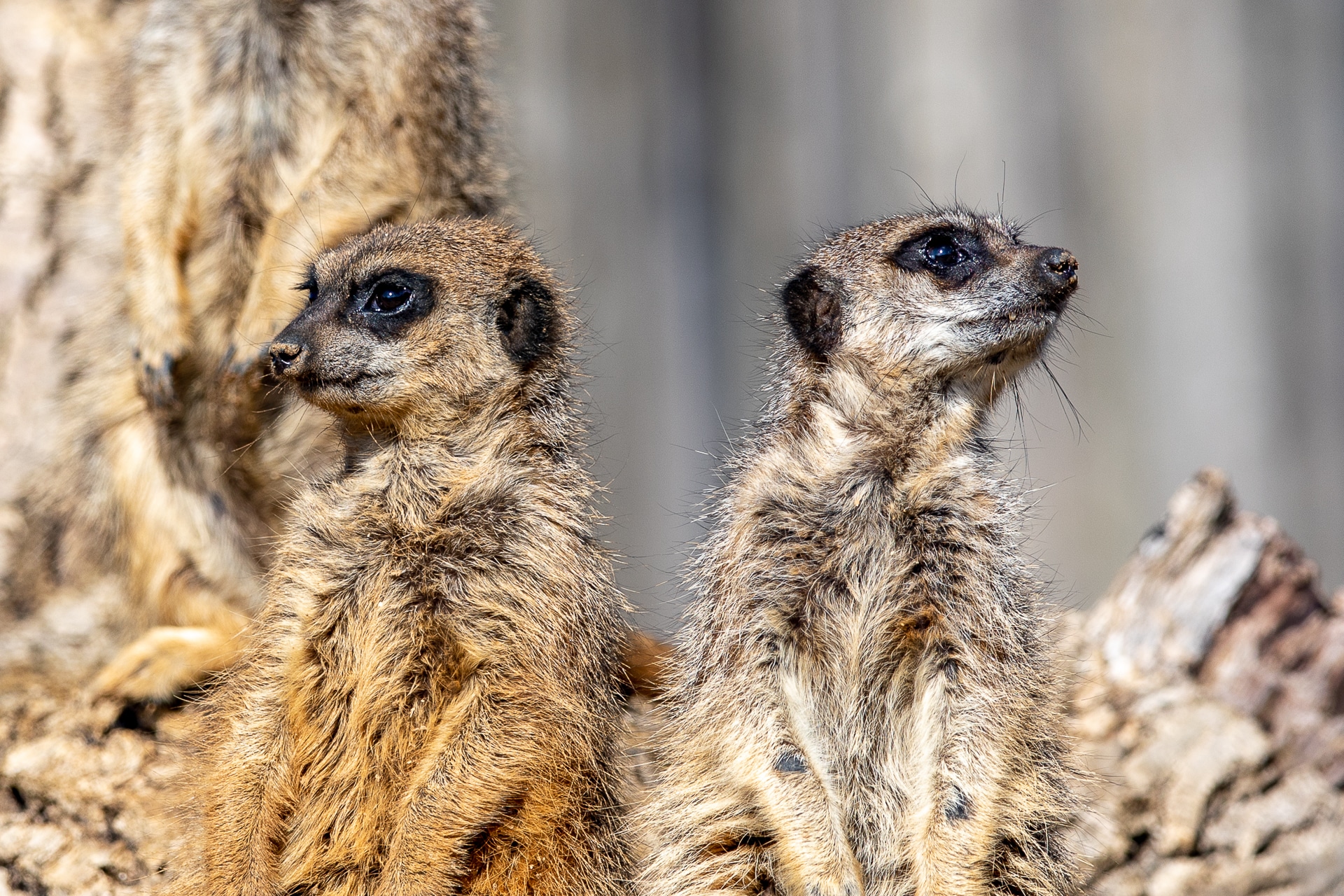 From endangered Amur tigers to majestic giraffes – our 140-acre zoo is home to an incredible range of exotic and endangered species.
Get closer to the wonders of the natural world with:
Animal walk-throughs
Interactive exhibits
Animal enrichment programmes
Wide open spaces so that you can spread out, and enjoy the views
There hundreds of animals to see in our collection, including:
In addition to wonderful animal encounters, Marwell offers wide open spaces, animal walk-throughs, adventure playgrounds, and a variety of cafes and shops to help you make the most of your visit.
Our team is on hand to make sure you have a great visit but exact attractions on offer will be dependant on any COVID restrictions in place at the time.  See our Guest Guidance page for latest updates.
New Play Area
Head up just past the Tigers and let the kids explore our brand new play area.  With plenty of things to climb, swing and slide on for all ages, the kids can let off steam and enjoy themselves – plus there's a coffee shop just next door so you can stop to get some refreshments first!
Explore our adventure play areas…
Tropical House
Spanning two levels our Tropical House offers fantastic vantage points where guests can experience face-to-face encounters with a diversity of wildlife and exotic plants in a tropical climate, while learning about the flow of energy through life.
This innovative and sustainable exhibit marks the second phase of a £17m investment programme over the next 8-10 years, creating improved habitats for animals and more immersive experiences for our guests.
Wild Explorers
Experience the African wilderness first hand at Wild Explorers. Marwell is actively involved in conserving the three iconic species – white rhinos, scimitar-horned oryx and Grevy's zebra – housed in this exhibit, so its setting and design reveal how we study and observe these species in the wild.
A host of new arrivals are in residence at any time – check out our most recent arrivals and births.
Plus don't miss our events that run throughout school holidays!
Explore the Park
See what's at Marwell Zoo on our park map below.
A perfect day out for the whole family
A perfect day out for the whole family. Felt safe and not to busy around the zoo…
Normally 5 stars but poor weather meant fewer animals to see
Between the showers it was great.The Penguins performed well and got us off
Penguins performed well . Tiger prowled we'll . Girafffes came in and out . Go…
Watched the older lion eating. Saw one of the Binturongs up close by the glass…
Very friendly experience, all staff smiling, lots to do and see!
Great experience lots to do a lovely interesting place to visit.
Amazing zoo trip.
Safe were amazing. Very welcoming. And a great layout to the zoo.
Trusted customer – 2 days ago
We have an annual pass and come regular. We would like to see more exotic cats ,…
Trusted customer – 2 days ago
Great as always
As a family we enjoyed our visit. It felt safe with sensible restrictions in pl…
Trusted customer – 2 days ago
Great family fun day out
The staff were all very friendly and helpful. The animals looked happy with lots…
A greatfamily day out
Always a great time with a great selection of animals for the whole family to en…
Marwell is truly Marwellous!
Every visit to Marwell is different, the animals and birds always intriguing and…
Trusted customer – 3 days ago
Brilliant wintery day at Marwell, twins enjoyed it and lots to do and see
Excellent day out
Lovely enjoyable day out. Had a very nice meal at cafe graze. Everywhere was v…
Trusted customer – 3 days ago
Great day out!
Always a great day out. We notice something new each time we visit. Less busy in…
Great day out for the family and well worth the effort to drive there
Well lasted or with plenty of places to stop to eat and chat the children loved …
Chris Meninno-Symons – 3 days ago
Lots of space and plenty to see. Very interesting. Friendly staff.
We had a lovely day. So much space. The animals are clearly kept in good conditi…
Yes would recommend to anyone. Lovely family day out.