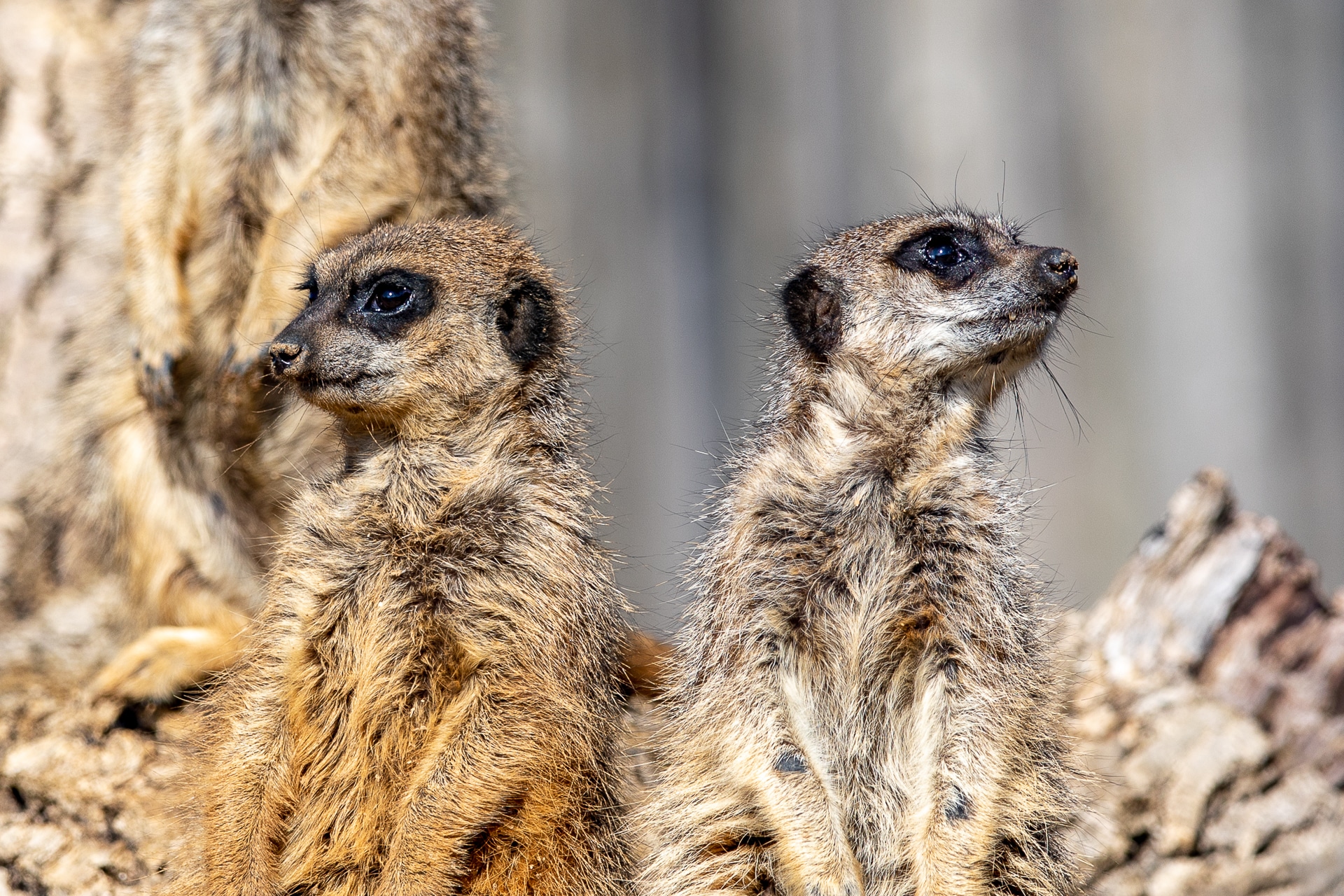 From endangered Amur tigers to majestic giraffes – our 140-acre zoo is home to an incredible range of exotic and endangered species.
Get closer to the wonders of the natural world with:
Animal walk-throughs
Interactive exhibits
Animal enrichment programmes
Wide open spaces so that you can spread out, and enjoy the views
There hundreds of animals to see in our collection, including:
In addition to wonderful animal encounters, Marwell offers wide open spaces, animal walk-throughs, adventure playgrounds, and a variety of cafes and shops to help you make the most of your visit.
Our team is on hand to make sure you have a great visit but exact attractions on offer will be dependant on any COVID restrictions in place at the time.  See our Guest Guidance page for latest updates.
New Play Area
Head up just past the Tigers and let the kids explore our brand new play area.  With plenty of things to climb, swing and slide on for all ages, the kids can let off steam and enjoy themselves – plus there's a coffee shop just next door so you can stop to get some refreshments first!
Explore our adventure play areas…
Tropical House
Spanning two levels our Tropical House offers fantastic vantage points where guests can experience face-to-face encounters with a diversity of wildlife and exotic plants in a tropical climate, while learning about the flow of energy through life.
This innovative and sustainable exhibit marks the second phase of a £17m investment programme over the next 8-10 years, creating improved habitats for animals and more immersive experiences for our guests.
Wild Explorers
Experience the African wilderness first hand at Wild Explorers. Marwell is actively involved in conserving the three iconic species – white rhinos, scimitar-horned oryx and Grevy's zebra – housed in this exhibit, so its setting and design reveal how we study and observe these species in the wild.
A host of new arrivals are in residence at any time – check out our most recent arrivals and births.
Plus don't miss our events that run throughout school holidays!
Explore the Park
See what's at Marwell Zoo on our park map below.
good place to visit
Friendly helpful staff, always something different to see when you visit there, …
Trusted customer – 1 day ago
Always something entertaining to watch.
I have an annual pass and visit regularly. I always enjoy my visit. Although I d…
Trusted customer – 1 week ago
good as always
friendly keepers and volunteers – yes I would recommend and have already done so…
lovely visit
Staff very helpful & friendly on arrival. so nice to see happy staff.
Nice place to visit
Marwelll is a great zoo to visit but the number of different species, especially…
Our first visit after lockdown
Annual member so we were glad to visit again after the lockdown. Clearly the zoo…
good but not as good as it could be.
This has always been one of my favourite zoos, but just seems to be heading a li…
Good staff very polite and professional and well organised
Beautiful setting, glad I helping endangered animals
Great way to spend time at any age
Perfect for a couple of hours with a little one. Still feel safe around the par…
A great day out
A fantastic day out! The zoo didn't feel too busy and there were never any que…
Trusted customer – 1 week ago
Great day out
Great day out wonderful staff and very helpful will go again
Marwell
I walk fairly often around Marwell. Lovely place for a walk and cup of coffee. …
Trusted customer – 1 week ago
BEST VALUE
Never changes, always a good visit whether for a full day or a brief one. One of…
Good day out
Lovely to see the animals, the young foals are really sweet, its good to see the…
Fabulous place
Throughly enjoyed it, great experience, very lovely staff great value for the …
We love Marwell
Such a nice place to go. I love it here. Will be buying yearly passes in April w…