Hot on the heels of Wild Explorers, this innovative and sustainable exhibit marks the second phase of a £17m investment programme over the next eight-ten years, creating improved habitats for animals and more immersive experiences for our guests.
Spanning two levels with fantastic vantage points, guests can experience face-to-face encounters with a diversity of wildlife and exotic plants in a tropical climate, while learning about the flow of energy through life.
Listen to the calls of the yellow-throated frogs below a cascading waterfall, admire the Linné's two-toed sloth in the lush forest canopy and spot birds darting over the exhibit's impressive 70,000-litre aquarium, which is home to 2,500 fish.
Tropical free-flying birds include crested wood partridge, Sclater's crowned pigeon, white-naped pheasant pigeon, Nicobar pigeon, Brazilian tanager, Asian glossy starlings, and Fischer's turaco.
Meanwhile the bustling forest floor is home to Javan chevrotain (mouse deer), Burmese mountain tortoises and insects such as lesser goliath beetles. The Tropical House is also home to a crocodile monitor lizard and a colony of leaf-cutter ants.
Supported by a £1.5million Local Growth Fund (LGF) investment by Enterprise M3 Local Enterprise Partnership (LEP), the £8m exhibit will help us achieve our goal of becoming carbon neutral by 2022.
Leading the way in sustainability, we realised a significant untapped energy resource in some of our 700 tonnes of animal waste (dung, soiled bedding and leftover hay) that could be used for renewable energy within the zoo.
The ground breaking project features a woodchip boiler that will be supplemented by a specialist boiler capable of burning straw-based animal manure.
This will provide heating for buildings across the zoo and enable us to reduce our carbon footprint and dependency on fossil fuels.
The contemporary curved roof is built using the latest ETFE (ethylene tetrafluoroethylene) technology. This insulating roof canopy allows natural light to shine through, creating ideal conditions for 650 individual plants from 65 different species to flourish and form a lush habitat for the animals. Meanwhile, rainwater from the roof is harvested in two 50,000-litre tanks to provide water inside for the aquaria and plant watering, making the building totally self sufficient.
This unique combination of visitor experience and sustainability creates a compelling interpretation story and educational opportunities for 'Energy for Life' Tropical House.
Through the Tropical House experience, we hope to encourage interest and understanding of the flow of energy through life, raise awareness of how the energy we need to power our modern lifestyles is generated and the consequences for the global environment. The exhibit highlights our changing climate, the measures we are taking to reduce carbon emissions and how our guests can make a difference.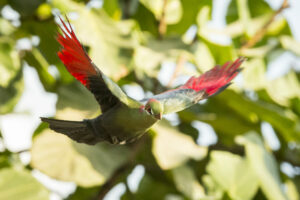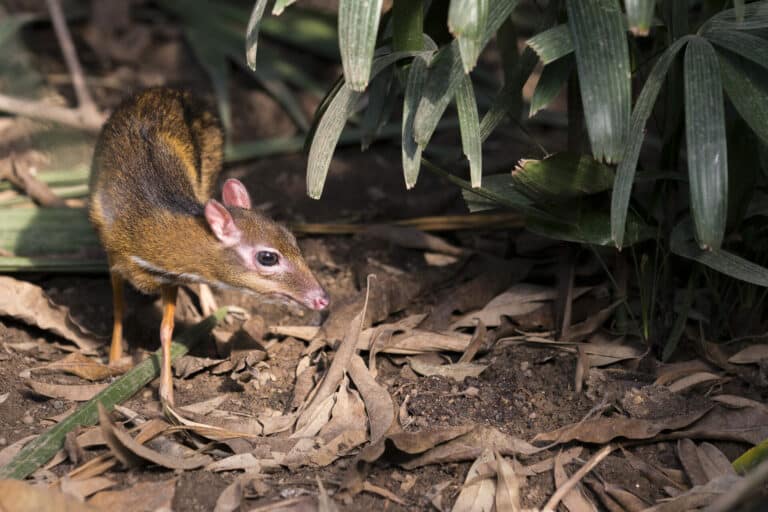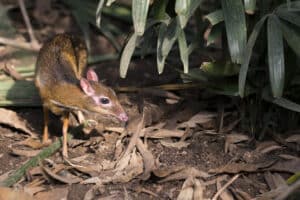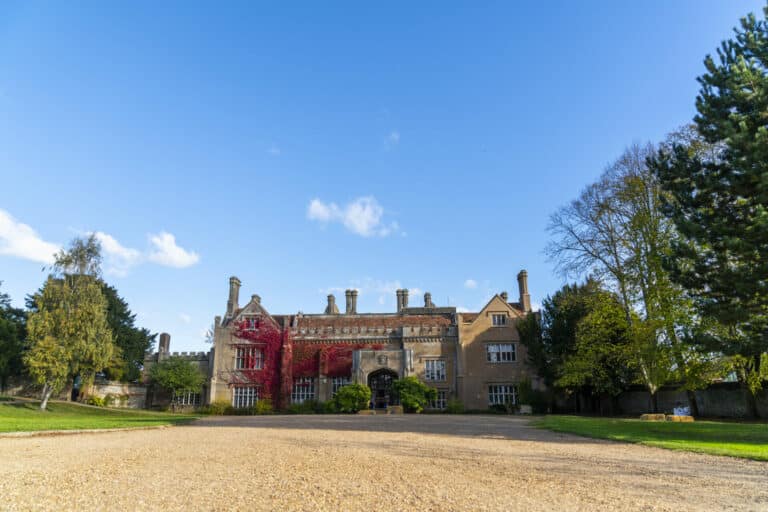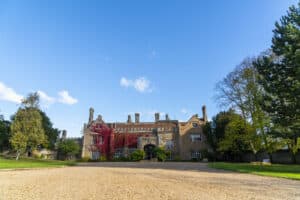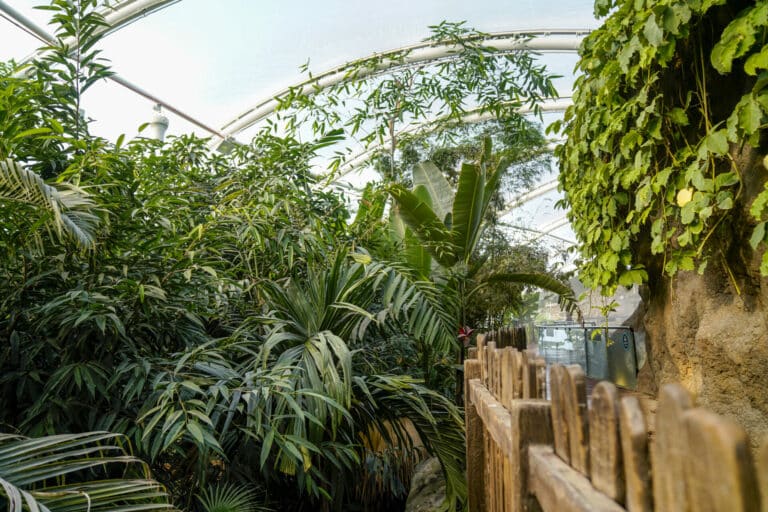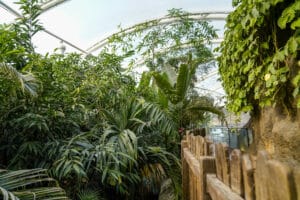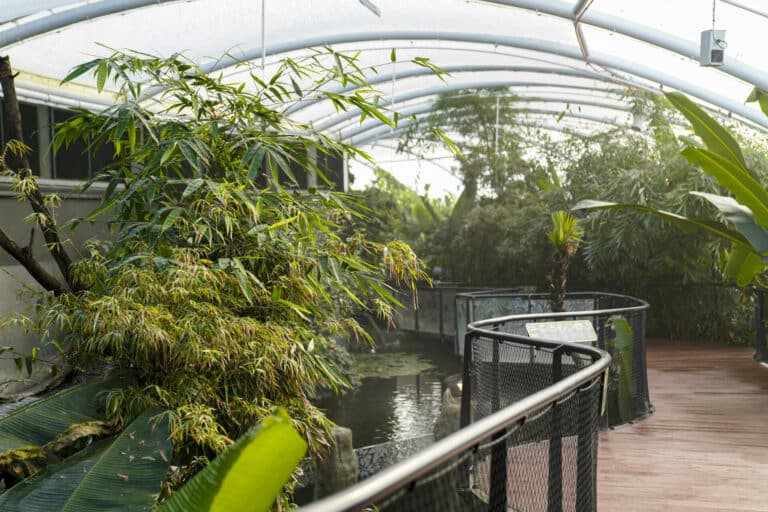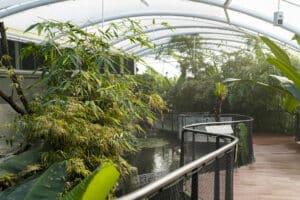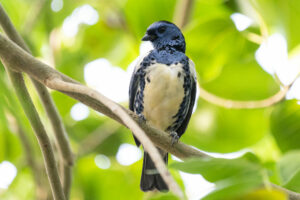 Outdoor picnic areas
Adventure playgrounds
Ice creams
good place to visit
Friendly helpful staff, always something different to see when you visit there, …
Trusted customer – 6 days ago
Always something entertaining to watch.
I have an annual pass and visit regularly. I always enjoy my visit. Although I d…
Trusted customer – 2 weeks ago
good as always
friendly keepers and volunteers – yes I would recommend and have already done so…
lovely visit
Staff very helpful & friendly on arrival. so nice to see happy staff.
Nice place to visit
Marwelll is a great zoo to visit but the number of different species, especially…
Our first visit after lockdown
Annual member so we were glad to visit again after the lockdown. Clearly the zoo…
good but not as good as it could be.
This has always been one of my favourite zoos, but just seems to be heading a li…
Good staff very polite and professional and well organised
Beautiful setting, glad I helping endangered animals
Great way to spend time at any age
Perfect for a couple of hours with a little one. Still feel safe around the par…
A great day out
A fantastic day out! The zoo didn't feel too busy and there were never any que…
Trusted customer – 1 week ago
Great day out
Great day out wonderful staff and very helpful will go again
Marwell
I walk fairly often around Marwell. Lovely place for a walk and cup of coffee. …
Trusted customer – 1 week ago
BEST VALUE
Never changes, always a good visit whether for a full day or a brief one. One of…
Good day out
Lovely to see the animals, the young foals are really sweet, its good to see the…
Fabulous place
Throughly enjoyed it, great experience, very lovely staff great value for the …
We love Marwell
Such a nice place to go. I love it here. Will be buying yearly passes in April w…