Situated close to the zoo exit, our Gift Shop is a treasure trove of wild and wonderful goodies. Packed with tempting treats to suit all ages and pockets it's a must-see final stop before you leave.
Best of all, the profits from sales made in our shop are returned to the charity. This means that in parting with your pennies you're making a very welcome contribution to the care of our animals in the zoo and our conservation programmes around the world.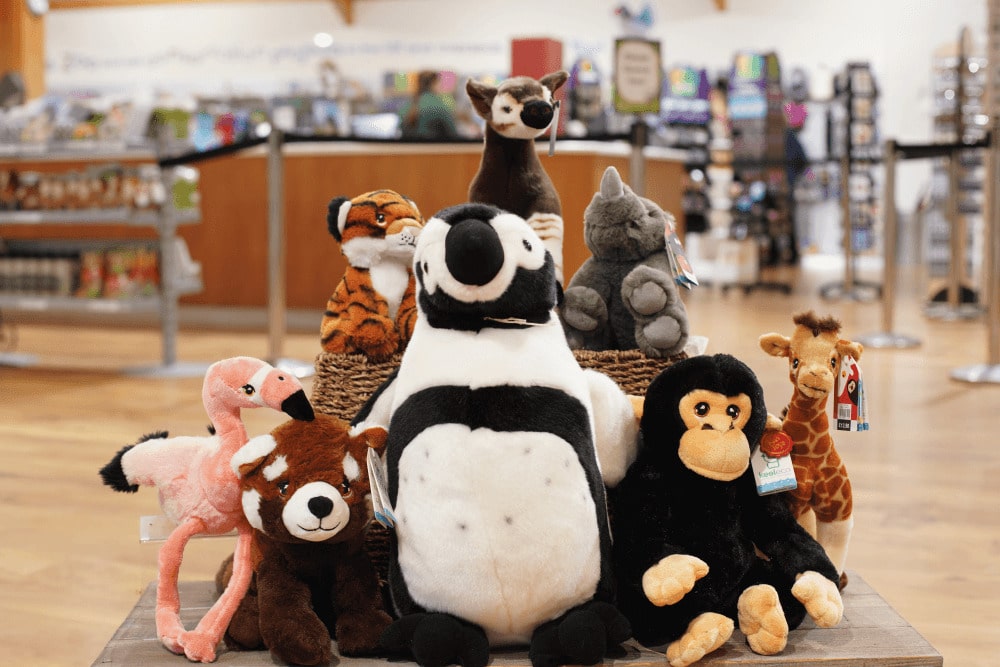 We have the perfect gifts
With so many tempting ideas for gifts across all ages we have your gifting problems solved.
Treat your loved one to our animal-themed gift sets! There will be something the animal lover in your life will go wild for.
Shopping
Did you forget to pick up a gift when visiting?
We can help, simply email us with details of what you would like and we'll let you know the price.
Alternatively, call 01962 777997 from 9am until 4pm daily. We'll be delighted to ship it to you for a small cost of £3.50 per item (2nd class) for delivery in the UK only.