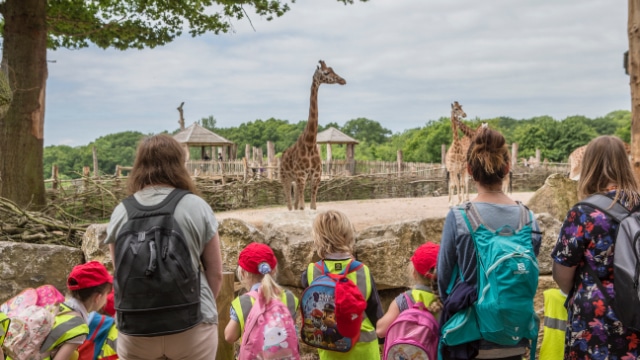 Charity and raffle requests

September 2020: We are not currently issuing tickets for donations. Please check back for updates.
Marwell Wildlife is itself a registered conservation charity; therefore we have to carefully monitor the number of free entry tickets that are issued to other organisations for fundraising events that do not directly benefit our charitable mission.
As a major visitor attraction situated near Winchester, we would like to support our local community as much as possible.
In order to manage the process of donating free tickets to other organisations the following criteria applies. Tickets will be issued to the following:
organisations or other registered charities whose work clearly supports or relates to our own mission, which is the conservation of biodiversity and other natural resources
schools and community groups in the SO, PO, BH, RG, GU post code areas.
We will only donate tickets directly to organisations and charities rather than third parties, i.e. not to those holding events on behalf of other nominated charities or causes.
Only one pair of child tickets will be allocated to successful organisations in any twelve month period
Applications need to be made at least 60 days prior to your event date. Successful applicants will be notified by post.
Please note that if we have not contacted you within 28 days then your application has, unfortunately not been successful on this occasion. We would like to respond to every request we receive but must use our limited resources carefully. We hope you understand our policy on this matter.