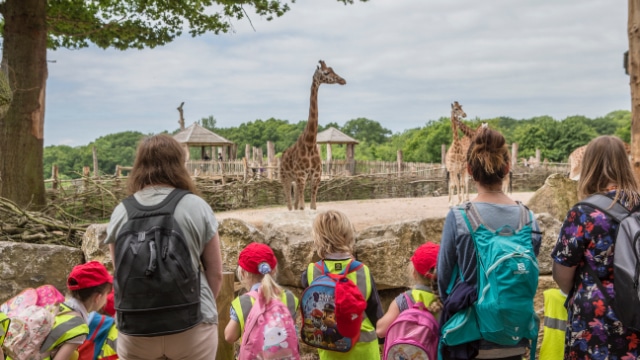 Charity and raffle requests
Marwell Zoo is owned and operated by global conservation charity, Marwell Wildlife. We need to carefully monitor the number of free entry tickets that are issued to other organisations; however, our local community and charities are incredibly important to us and we are delighted to support where we can.
We will issue 2 children's digital tickets to successful organisations. Tickets will be allocated to the following: 
organisations or other registered charities whose work clearly supports or relates to our own mission, which is the conservation of biodiversity and other natural resources
schools and community groups in the SO, PO, BH, RG, GU post code areas.
We will only donate tickets directly to organisations and charities rather than third parties, i.e. not to those holding events on behalf of other nominated charities or causes.
organisations can only be issued tickets once within a twelve-month period
Applications need to be made at least 60 days prior to your event date. Successful applicants will be notified by email.
Unfortunately, as we receive a high volume of requests, we are unable to respond to everyone. If we haven't been in contact within 28 days, then your application has not been successful on this occasion. We hope you understand our policy on this matter.