Grevy's zebra conservation full steam ahead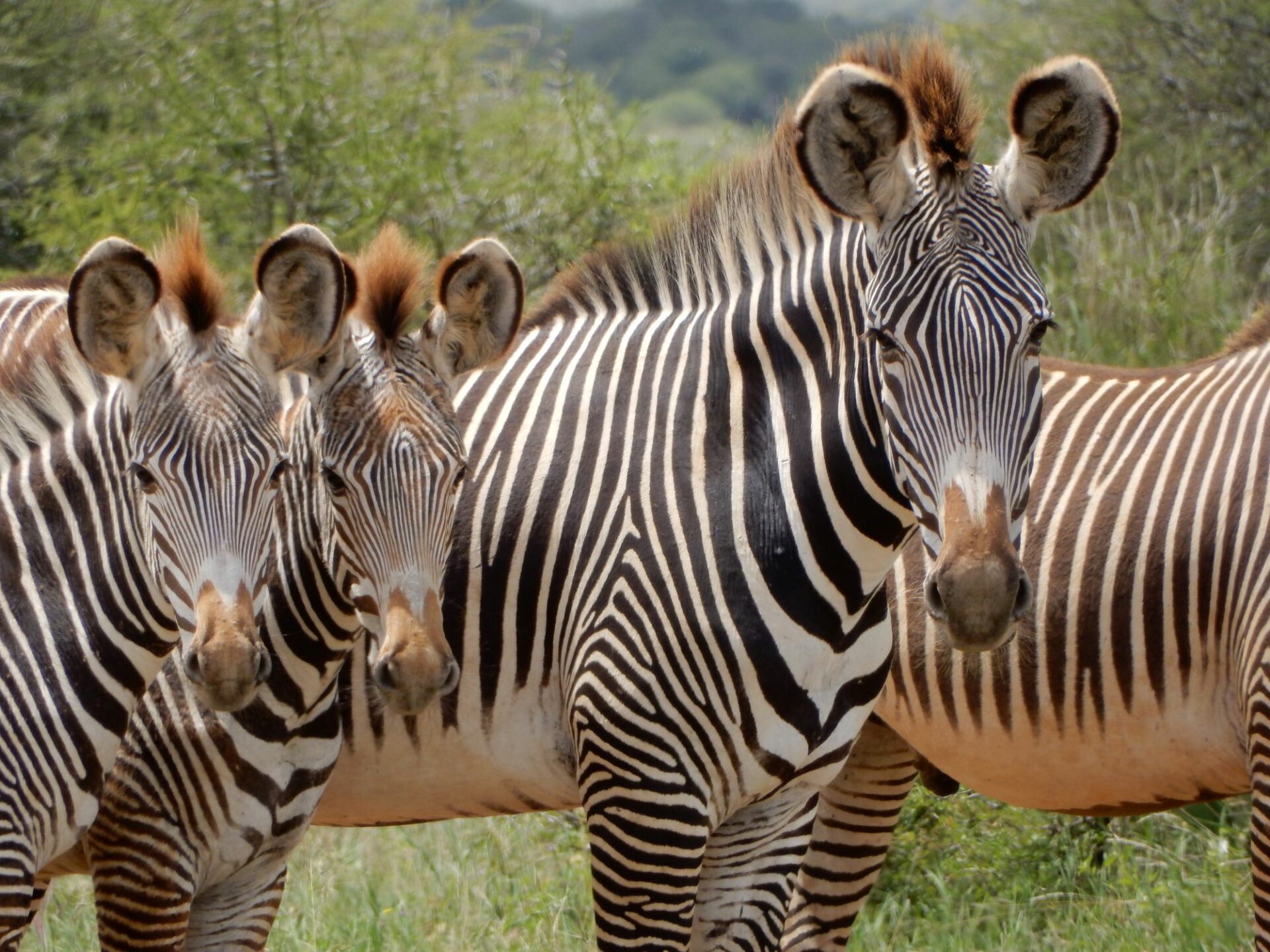 While 2020 has been a difficult year in Kenya as in the rest of the world due to the pandemic, our work to conserve the Grevy's zebra has not stopped.
We were lucky that the Great Grevy Rally (GGR) 2020 went ahead in January before Covid-19 hit and brought restrictions to all our lives. As in the years before, the GGR enlisted the public to search for the animals. Almost 700 people in 160 teams participated and took over 26,000 stripe pattern photographs across 30,000 square kms over the two consecutive days. The Marwell team participated with 23 scouts, 12 volunteer motorcyclists, several vehicles and aerial support from the Kenya Wildlife Service. They experienced the locust plague that blighted the country at that time, fought technical issues and faced the challenges of very skittish and elusive Grevy's zebra, but many pictures were taken.
The many thousands of photographs are currently awaiting analysis by our American colleagues which has been much delayed by Covid-19. We are hoping to get first numbers in a few months.
On one of the last trips before lockdown, Enrita, Marwell's team leader, was joint by a Kenya Wildlife Service (KWS) Intelligence Team. They visited the Milgis Trust to discuss the issue of poaching in the area and how all those working here can collaborate to better control the problem. A request was made that KWS increase their number of rangers and will work closely with both Milgis and Marwell scouts to share information and increase security.  As the pandemic brought higher incidents of poaching in the country, Marwell also supported KWS with fuel to increase their patrols in our project area.
While curfews and stay-home decrees grounded our project managers, Lizbeth and Enrita, from March in their homes and all field related trips and activities were postponed, scout patrols and camera trapping in the remote far north could continue while maintaining social distancing. Our scouts have reported that the Grevy's are doing well and appear to have weathered the terrible droughts of 2019 with the help of supplementary feeding that was provided by Marwell and our partners, the Grevy's Zebra Trust (GZT). We are hoping to receive confirmation of this through the results of the GGR analysis. This year, the rains have come and there is enough forage for wildlife.
For more information on all the activities over the last year, please see the Annual donor report which you can find here.