Come and make a wish at our wishing tree!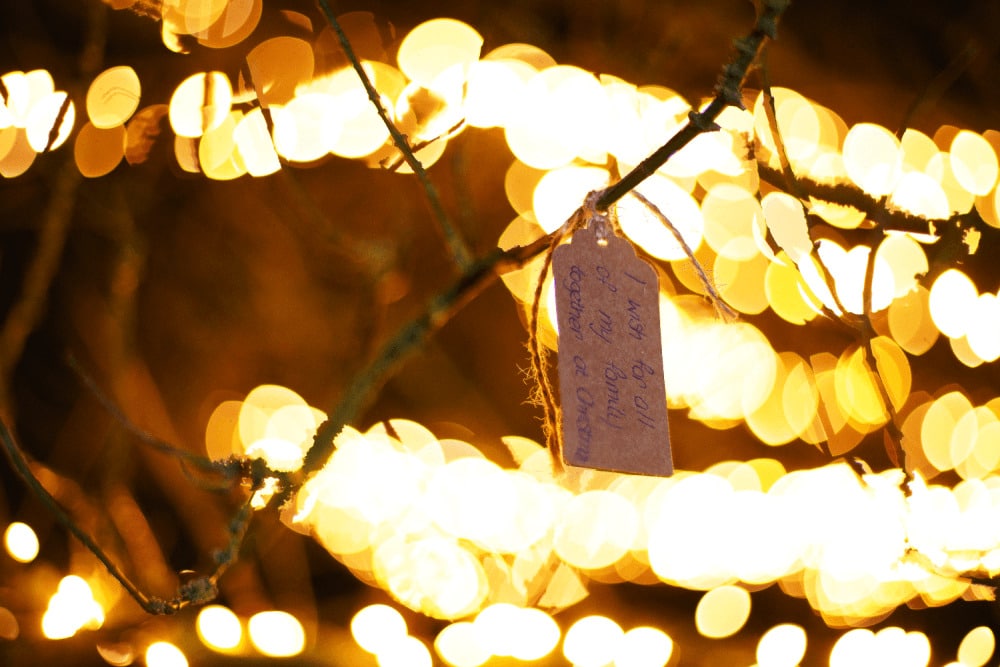 As we enter the countdown to Glow Marwell, we're excited to announce the arrival of our Marwell wishing tree. The tree will be lit during our after-dark light event, and we need guests to help us fill it with wonderful wishes during the day.
The origin of wishing trees goes back as far as the 17th century in the UK when they were believed to have the power to heal the unwell. Over time, they've evolved and are now seen as a way of connecting people with the things that matter most to them.
Wishing for a white Christmas? An exciting new job? Or help for our endangered species? Why not come and see whether our tree can make your wish come true?
The wishing tree can be found between Marwell Hall and the tiger enclosure, and there's no need to bring supplies as we've made sure there are pens, tags, and string for everyone to use. Please only take one tag and string per person so that other guests can make a wish too. As the tree fills with wishes, the gently twinkling fairy lights will make them a lovely addition to our magical Glow Marwell display for all our guests to see.
Glow Marwell officially launches next week on Friday 18 November, and we can't wait to lift the curtain on what promises to be an event to remember. See you there!