Destructive tornado caught on camera at Marwell Zoo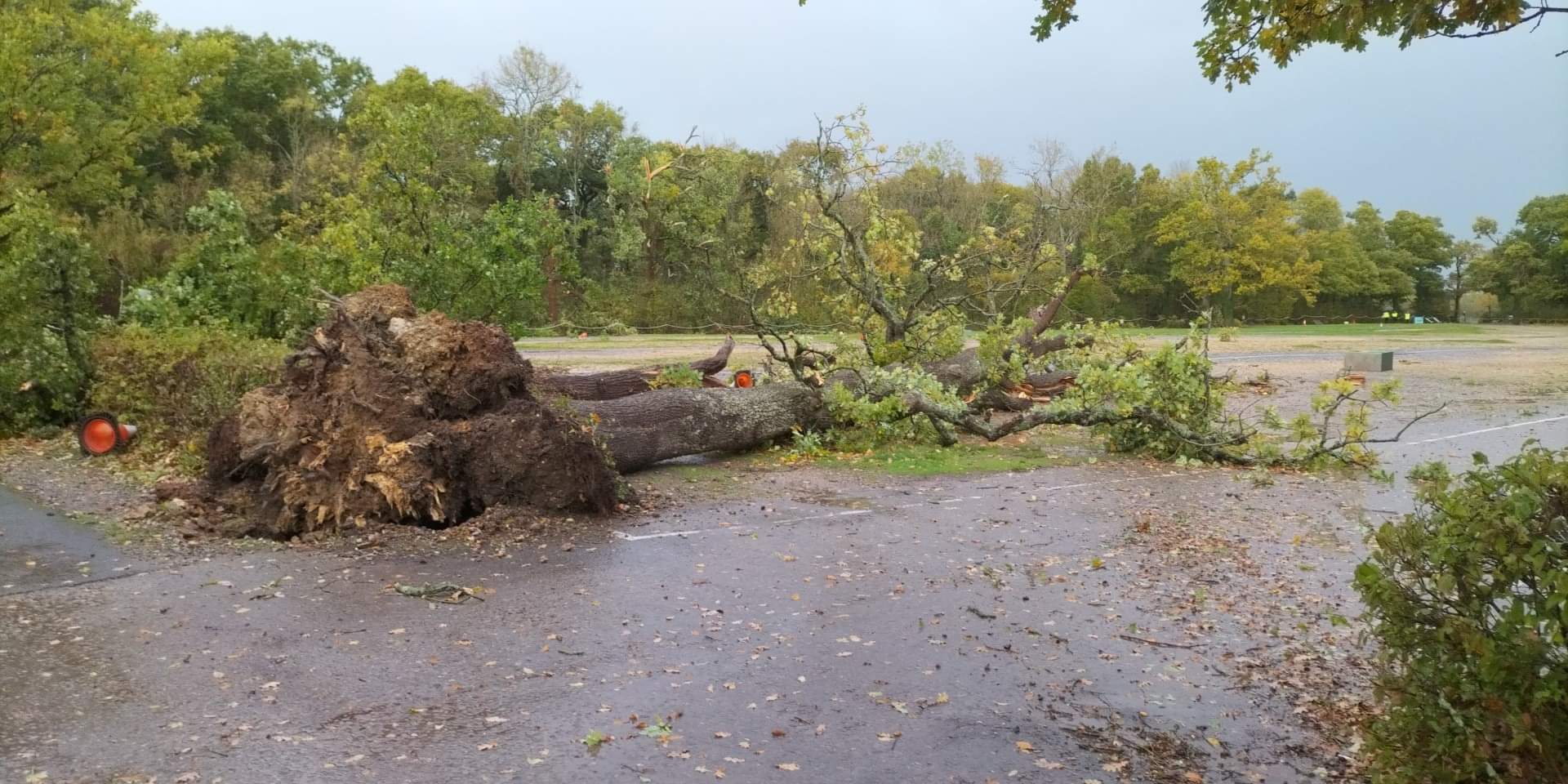 On Sunday 23 October, just after 4pm, what can only be described as a 'tornado' swept through our car park. Experts have now confirmed that it was in fact a tornado.
Thankfully, the wind was highly localised, and the rest of the zoo is undamaged. Both our animals and staff are also safe.
CCTV footage caught the sudden moment extremely high winds caused damage to signage, trees, and cars and sent bins flying.
Thompsons Lane, via Winchester Road, was also closed this morning due to safety concerns regarding tree damage, however, there is still access to the zoo entrance via Hurst Lane.
Marwell staff and volunteers have been all hands on deck with the clean-up effort to get the car park safe again and capacity back to normal during half term week. The zoo will be open as usual tomorrow (25 October).
James Cretney, Chief Executive at Marwell Wildlife said: "I couldn't believe it. The car park looked like something from a Hollywood movie set, such was the force of this tornado.
"More evidence, as if we needed it, of the increased volatility and ferocity of weather due to climate change. 
"Thankfully no one was hurt, and it didn't affect the zoo. My sincerest thanks to the emergency services, AA, and of course Marwell staff for sorting the mess out."
Marwell Zoo, home to more than 140 species, is owned by Marwell Wildlife, a global conservation charity leading programmes in the UK, Africa, and across the world. The charity engages with around half the 40,000 students visiting each year through curriculum-based workshops and welcomes more than 500,000 visitors each year to its 140-acre site.
For information and tickets, visit www.marwell.org.uk