Father Christmas at Glow Marwell: Top Tips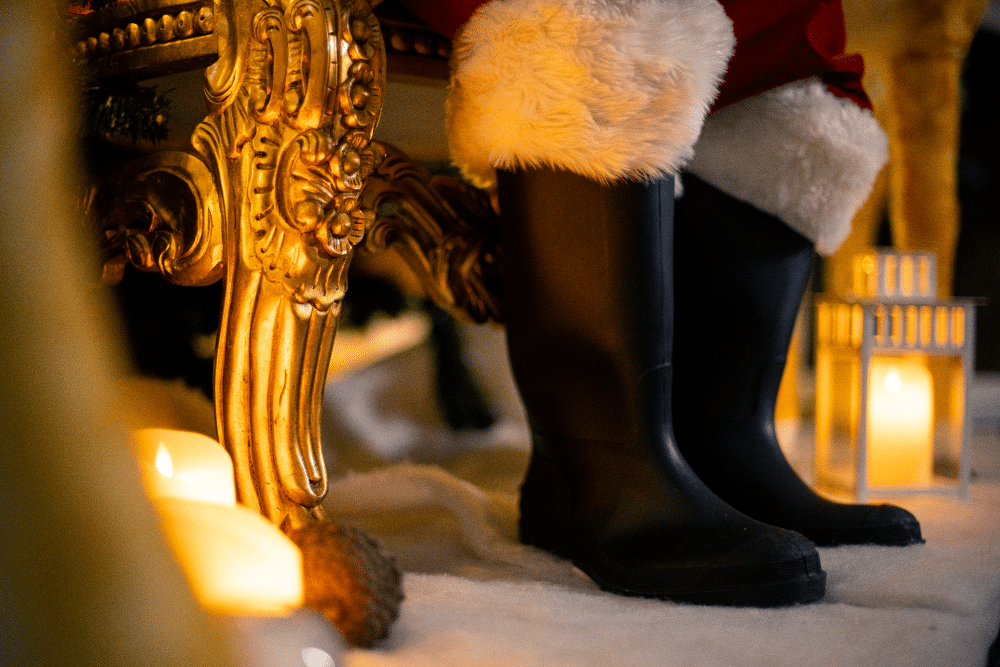 Flying in for Glow Marwell to spread some seasonal cheer, Father Christmas will be in his festive grotto alongside his faithful reindeer.
In preparation for meeting the man himself we thought some top tips were due, to make the experience magical for you…
Make it magical
To ensure a smooth experience, we suggest keeping your Santa visit a surprise for children until you're in the queue.
Secure your spot in the queue
Tickets must be purchased upon entry at the grotto doors and are not able to be booked in advance. Entry is not guaranteed and there will be a queue, so we recommend arriving early if seeing Father Christmas is a particularly important part of your visit.
If someone in your party struggles with queueing we'd advise that one guest stays in the queue and the rest of the group can visit the gift shop or look at the lights nearby.
The queue for the festive woodland cabin will be open from 1pm until 6:15pm.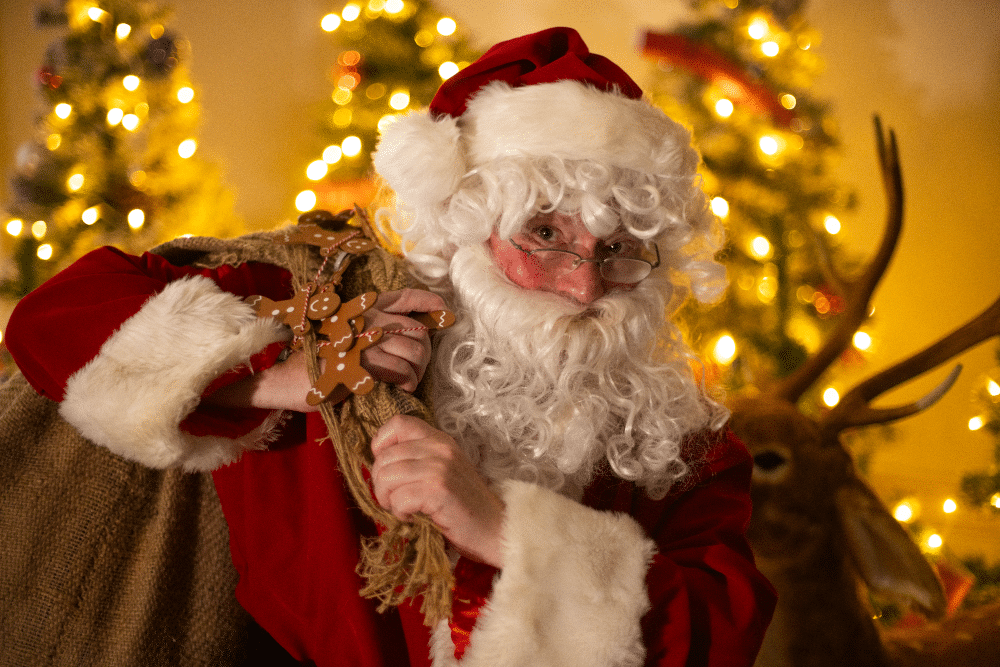 Entry to the cabin
Tickets for Father Christmas are £10 per child (0-17) and include a special gift. We are unable to accept cash, so please pay with card. 
Our elves can welcome a maximum of 6 people per group due to space – please make sure there's at least one paying child per group. All children 0-17 must be accompanied by an adult.
Be kind and patient
Our dedicated team, including Santa's elves, will do their utmost to assist you during your visit but it's important to remember that even Santa's elves have limits, and their magic can only go so far.
Your understanding is greatly appreciated while we work together to create a magical and memorable experience for everyone.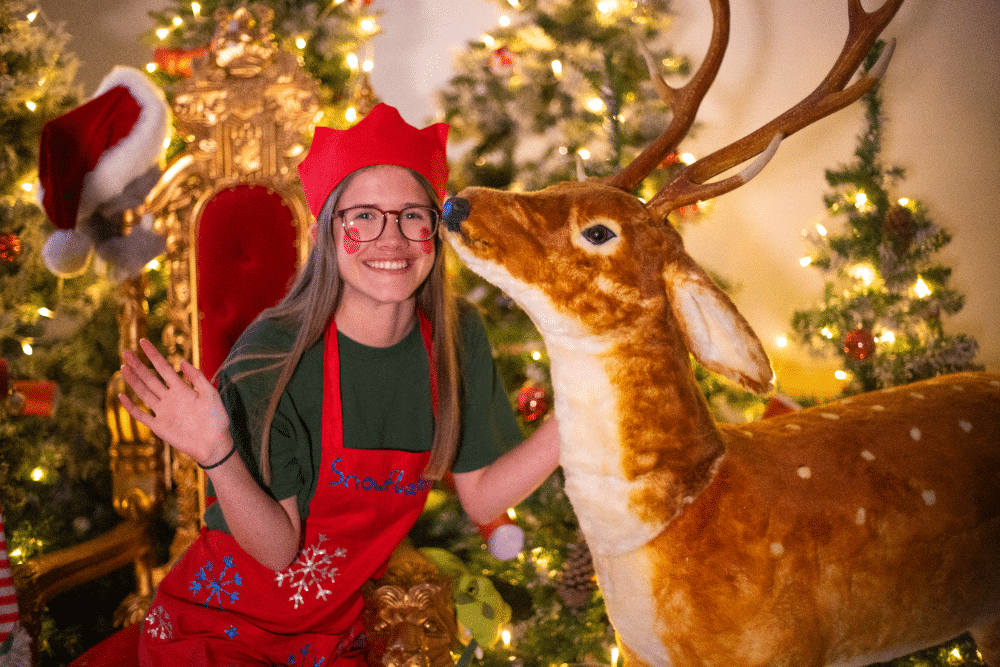 Dress for the occasion
Glow Marwell is an outdoor event, so we recommend wearing covered shoes and warm clothing. Don't worry if you forget an umbrella, you can purchase a super stylish poncho from Café Graze or our Gift Shop.
We ask that guests do not bring torches, light up or flashing clothing/accessories but we strongly encourage festive attire!
Be ready for the big moment
Little ones may be feeling a bit nervous about meeting Father Christmas so ask your children what they want to say/ask him. Each group will spend approximately 3-5 minutes with him.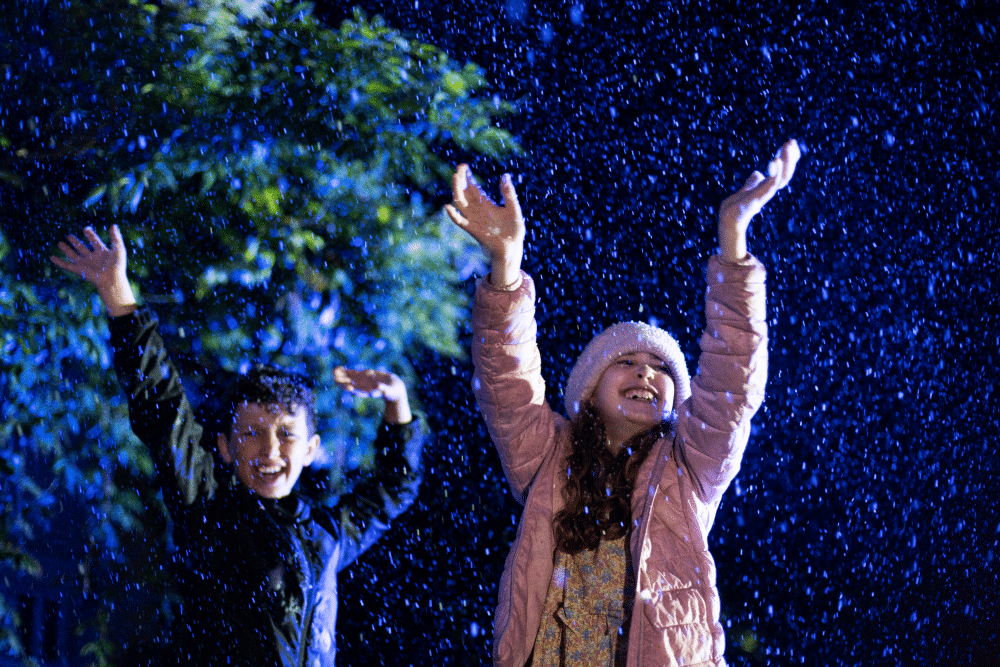 Capture memories
Snap some pictures with Santa Claus! There will also be plenty of photo opportunities throughout the rest of the event. Don't forget to share them online using #GlowMarwell.
Most importantly, have fun & enjoy the magical atmosphere of Glow Marwell!
Additional information
Only guests with a Glow Marwell ticket can purchase a ticket for Father Christmas.
Father Christmas will be at the park on Saturday 2 December, Sunday 3 December, Saturday 9 December, Sunday 10 December, and every day from Saturday 16 December to Saturday 23 December subject to availability.