Shorter days… cheaper tickets!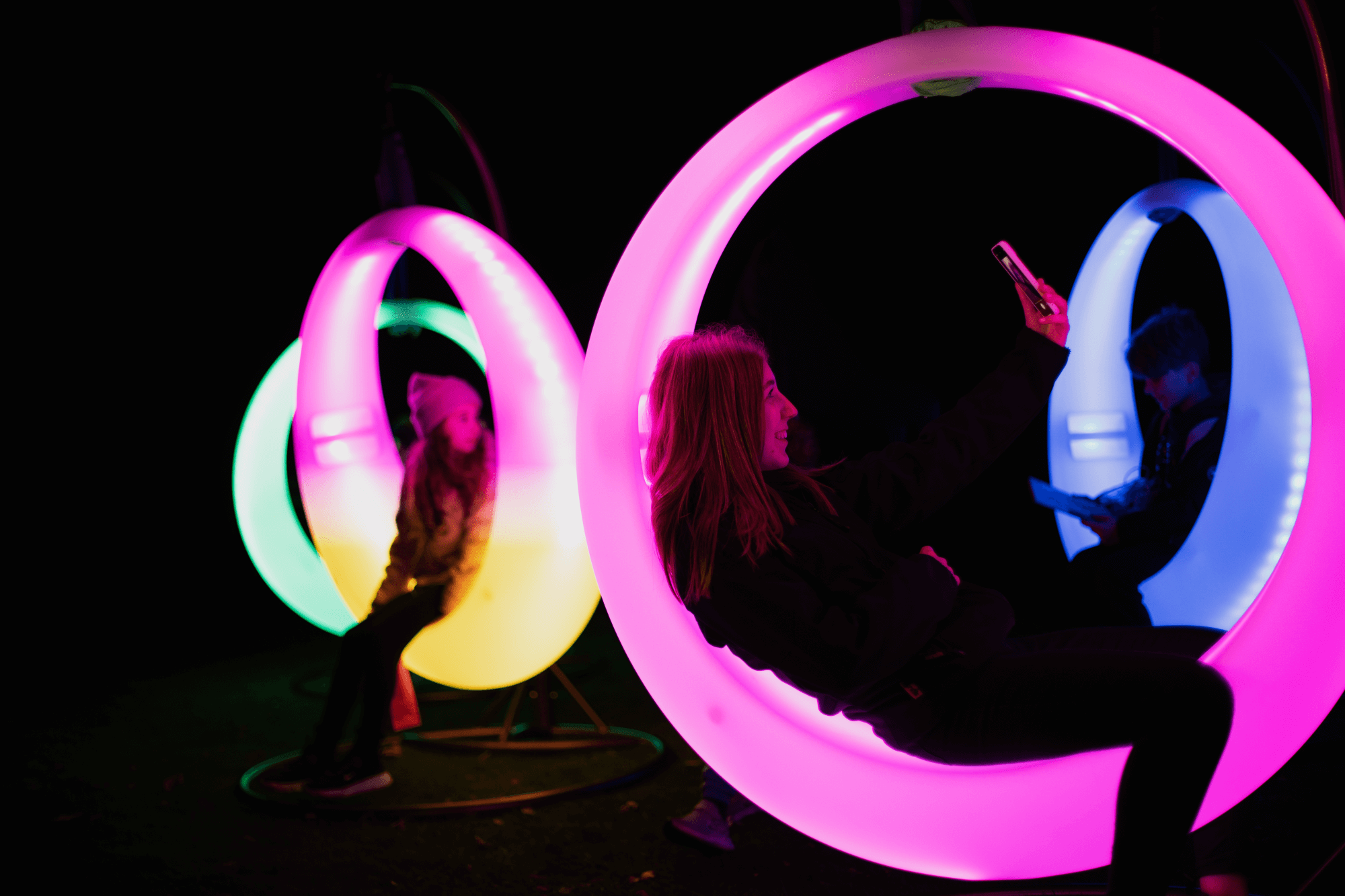 It's almost time to switch on the lights for our first-ever winter light event, Glow Marwell, and we can't wait to welcome you in.
During November and December, we'll be running a slightly altered timetable with the zoo opening a little later on event days so we can ensure everyone has a great visit.
Annual members and guests will still be able to visit the zoo every day but you will need to check our opening times.
The zoo will be open from 1pm until 4pm on Glow Marwell event dates. All dates without Glow Marwell events running will be unaffected.
To reflect the shorter visiting time, we've reduced our ticket prices on event days, to just £10 for adults and concessions and £6 for children.
So, if you've never visited Marwell Zoo before, this is the perfect opportunity to visit, explore and see some of our amazing animals.
Normal ticket prices will continue to apply to full days during this period but we're pleased to announce that we're freezing winter admission prices at our 2021 level.
From Tuesday 1 November, adult day admission will be £19.00 and child tickets will be £15.50.
There will be some warming catering offers to keep the cold at bay too! Check out the Marwell Zoo app for a free kids meal when you buy an adult meal or a free hot drink with your sandwich.
Our exclusive Annual Member offers will include hot drinks for £1, buy one meal deal and get the second half price*, and seasonal paninis for £3*.
Tickets can still be booked online seven days in advance and we'd strongly recommend this as the best way to guarantee availability on your chosen date and get the best prices.
All pre-paid tickets (including adoptions, agent, and complimentary tickets) can be used at the gate without pre-booking but we would ask all guests to check the zoo's opening times before arriving.
Day entry and Glow Marwell tickets are completely separate and both will need to be purchased separately.
*(on 1pm to 4pm Glow Marwell event days)