Helping the world's most vulnerable species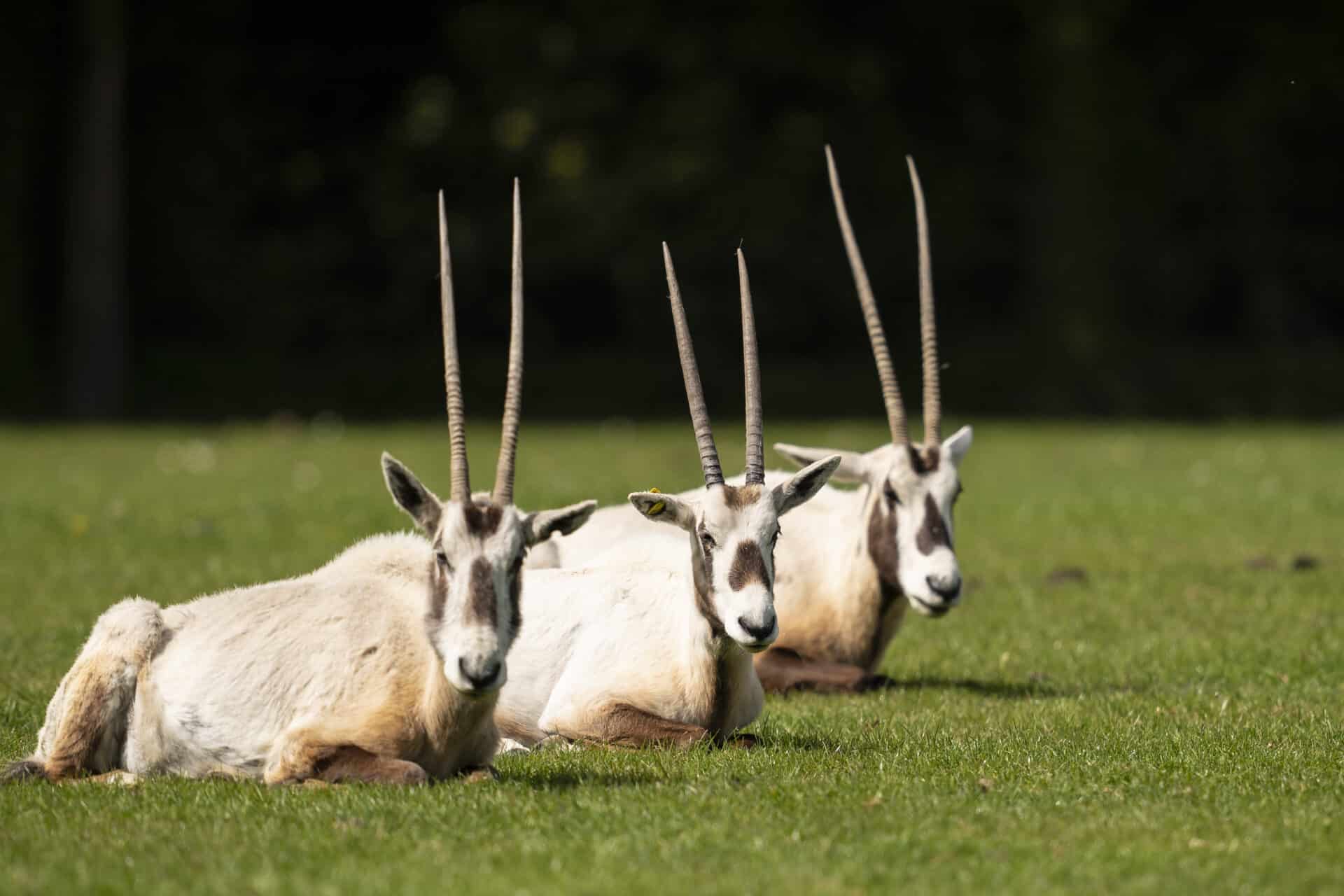 A Marwell conservationist has contributed to a ground-breaking study about species that have been declared Extinct in the Wild.
The paper, which explores the potential to bring animals and plants back from extinction with the help of conservation zoos, aquariums, botanical gardens and seedbanks, was published in world leading journal Science last week.
Studying 95 species of animal and plant that have only been seen in zoos and botanical institutions since 1950, the paper examines the potential for returning them to the wild.
Examples of this having been achieved successfully, include the scimitar-horned oryx, which Marwell was instrumental in reintroducing to the wild.
As well as donating animals to a trial reintroduction project in Bou Hedma National Park, Tunisia, in the mid-1980s, Marwell has been involved in three subsequent reintroductions in Tunisia.
Dr Tania Gilbert, Marwell Wildlife Conservation Biologist, said: "Conservation zoos are engaged in concerted efforts to save and restore Extinct in the Wild species.
"This is demonstrated by the successes with Arabian oryx and Przewalski's horses, both of which were reintroduced to habitat in their former range after they had become Extinct in the Wild.
"However, these initiatives are often expensive and time-consuming, and it is far better to conserve species in the wild than rely solely on reintroducing animals from ex-situ care."
Of the 95 Extinct in the Wild species, 38 are animal species and four of those can be found at Marwell. They are:
Partula mooreana
Partula rosea
Partula varia
Scimitar-horned oryx
Marwell Wildlife is also working with 13 additional species that are Critically Endangered – with declining wild populations.  They are:
Addax
African wild ass
Burmese mountain tortoise
Utila spiny-tailed iguana
Black-and-white-ruffed lemur
Blue-crowned laughing thrush
Cotton-headed tamarin
Egyptian tortoise
Mountain bongo
Red-ruffed lemur
Roti island snake-necked turtle
Swift parrot
Visayan warty pig
These are considered to be the next generation of animals that become Extinct in the Wild if the decline of wild populations is not reversed.
We know that nature can recover with sound, evidence-based conservation initiatives and this paper is a foundation on which to build conservation action for the world's most vulnerable species.
Dr Gilbert added: "Hope remains for those species that have been lost from the wild but maintained ex-situ and we need policy-makers and funders to support conservation initiatives for these species."