Honouring our founder Dr John Knowles OBE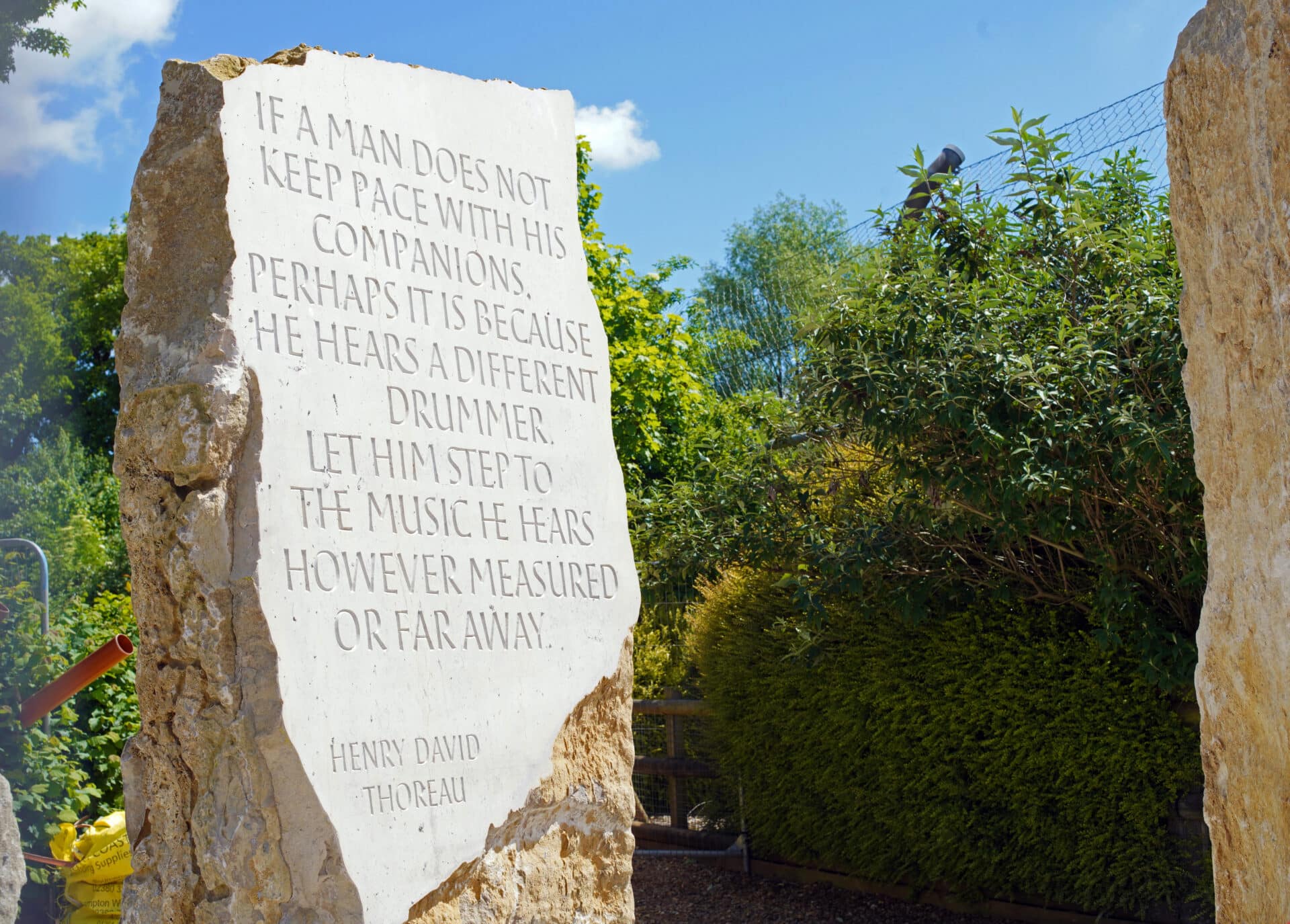 We have erected a monument in memory of our founder Dr John Knowles OBE. The standing stones were designed and created by internationally renowned designer and sculptor Gary Breeze, a contemporary artist revered for his memorial work. They take inspiration from the geology of Africa and, in particular, key species important to John and Marwell; the Grevy's zebra and the reticulated giraffe.
John Knowles founded Marwell out of his dream to create Britain's first zoological collection specifically for the breeding of endangered animal species.
Having purchased Marwell Hall and its 417 acre estate in September 1969, John opened the zoo to the public on 22 May 1972.
At the time, many people felt John's plans to keep rarer species such as zebra, oryx and ostrich together in the same paddock would be 'impossible'. But his characteristically determined approach, and his vision for large mixed groups of animals grazing together, proved to be a success. Crucially, in the same pioneering spirit, his energy and tenacity prepared the way for zoo-conservation consortia, and led to the establishment of co-operative breeding programmes in Europe, a concept which is now central to modern-day captive breeding.
John's work took him all over the world as an ambassador for many animals and organisations. In 1991 he was awarded an OBE in the Queen's Birthday Honours' List for his services to conservation, and he received an honorary doctorate from the University of Southampton for his work in 2001.