How do you build an animal habitat?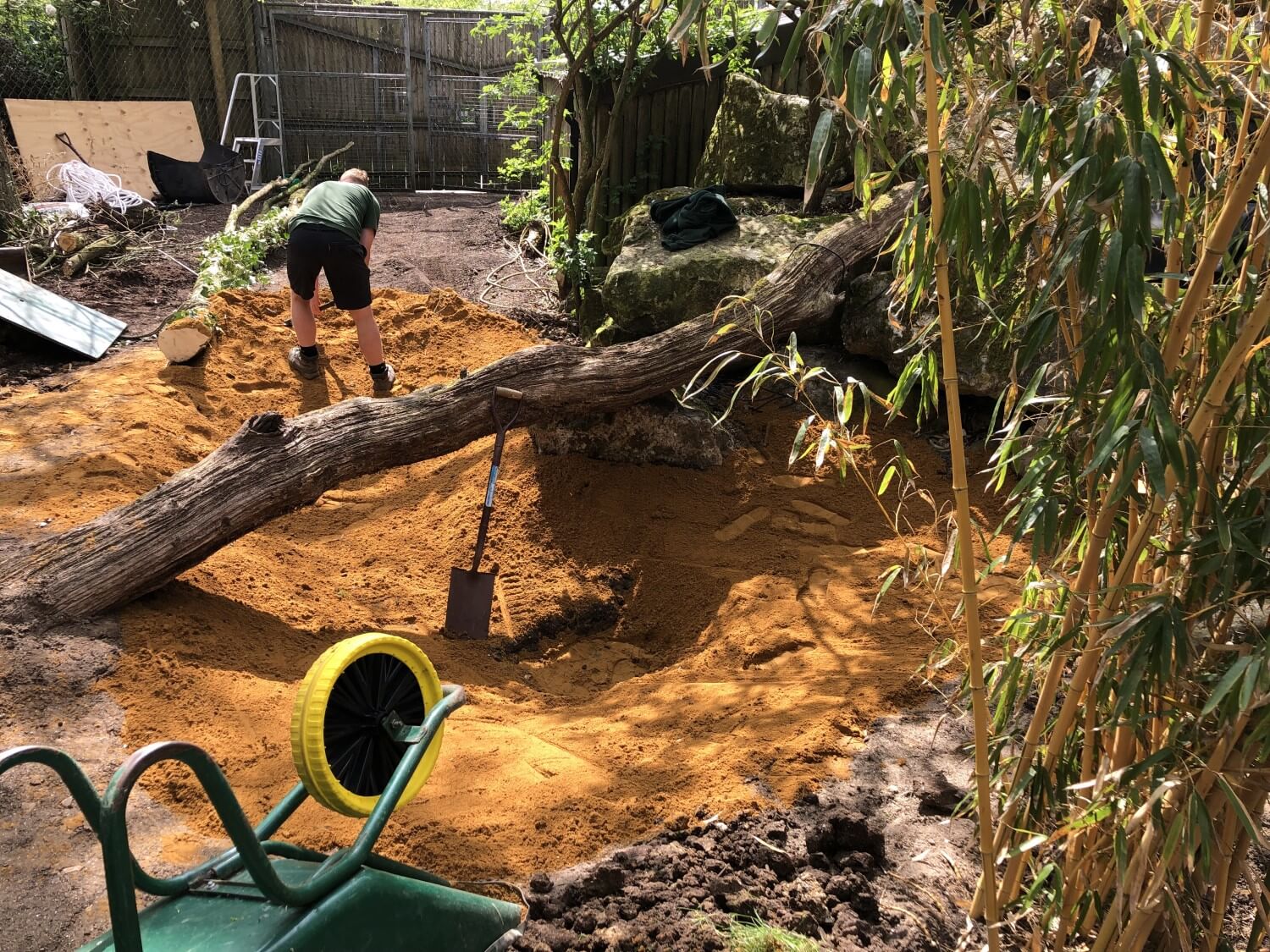 Before we welcomed our new clouded leopard siblings, Kanya and Taevey in 2022, our teams did a fantastic job developing a new environment for them. The Habitats and Carnivores team did in-depth research to create a habitat that would reflect their home in the wild. This will maximise opportunities for the leopards to exhibit natural behaviour. 
Here's a behind the scenes look at how we make our animals feel at home.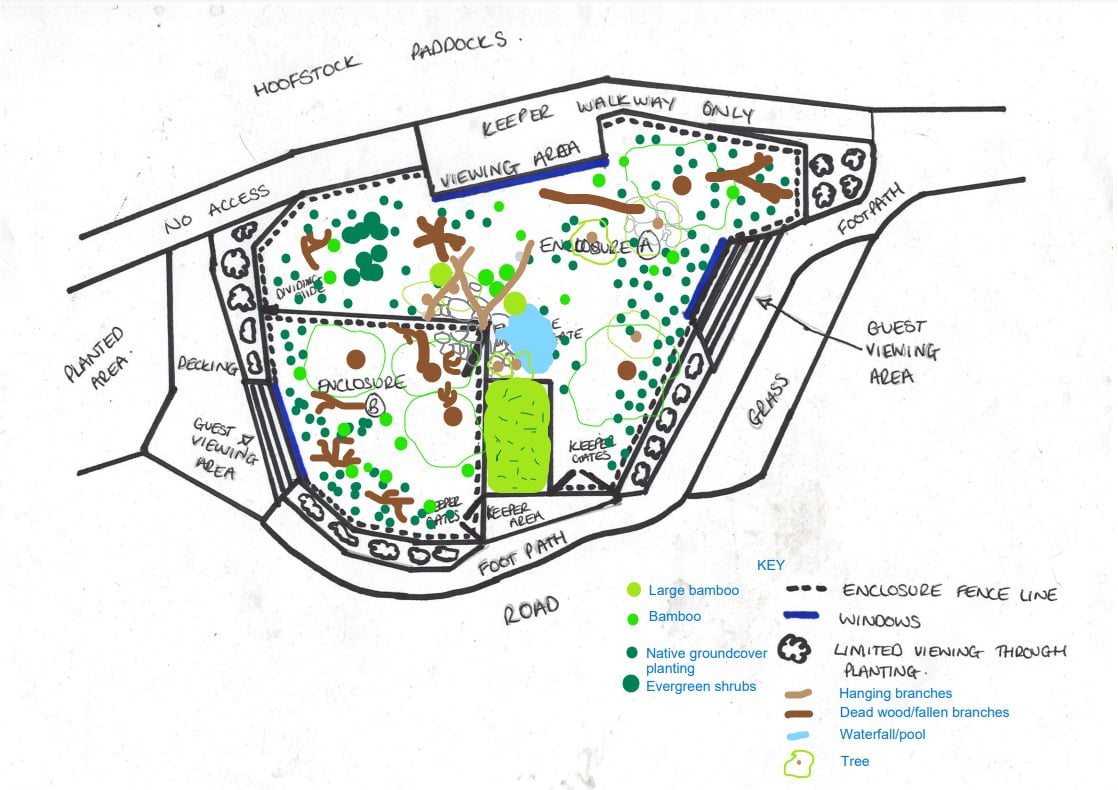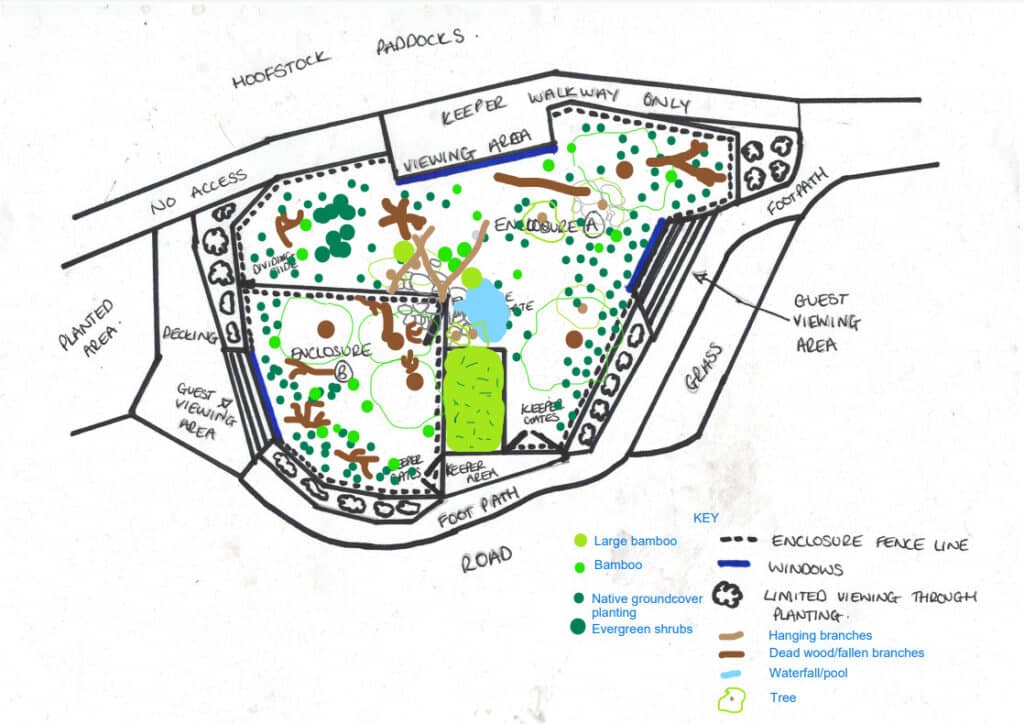 Pre-Planning
The teams visited other collections to look at similar animal areas and discuss animal needs with keepers. Back at the park, other teams such as vets, our animal behaviourist, education, maintenance, and health & safety were briefed.
Plans approved. The work begins!
We removed old climbing structures, branches, leaf litter, logs, bark, and mulch. Altered the ground to include slight mounds and dips, to create a more interesting, less flat terrain.
Creating a natural environment
Clouded Leopards are native to rainforests of Asia. The International Union for Conservation of Nature (IUCN) estimates there are only 3,700 to 5,580 clouded leopards left in the wild.
They are naturally quite shy and love densely packed vegetation. They also spend half their life in trees (meaning they're semi-arboreal). We considered this when planning their surroundings.
High-level climbing structures were installed into the habitat using horizontal branches ranging in size and angle. This allows the leopards to rest above the ground when they choose to and look out over and across their environment.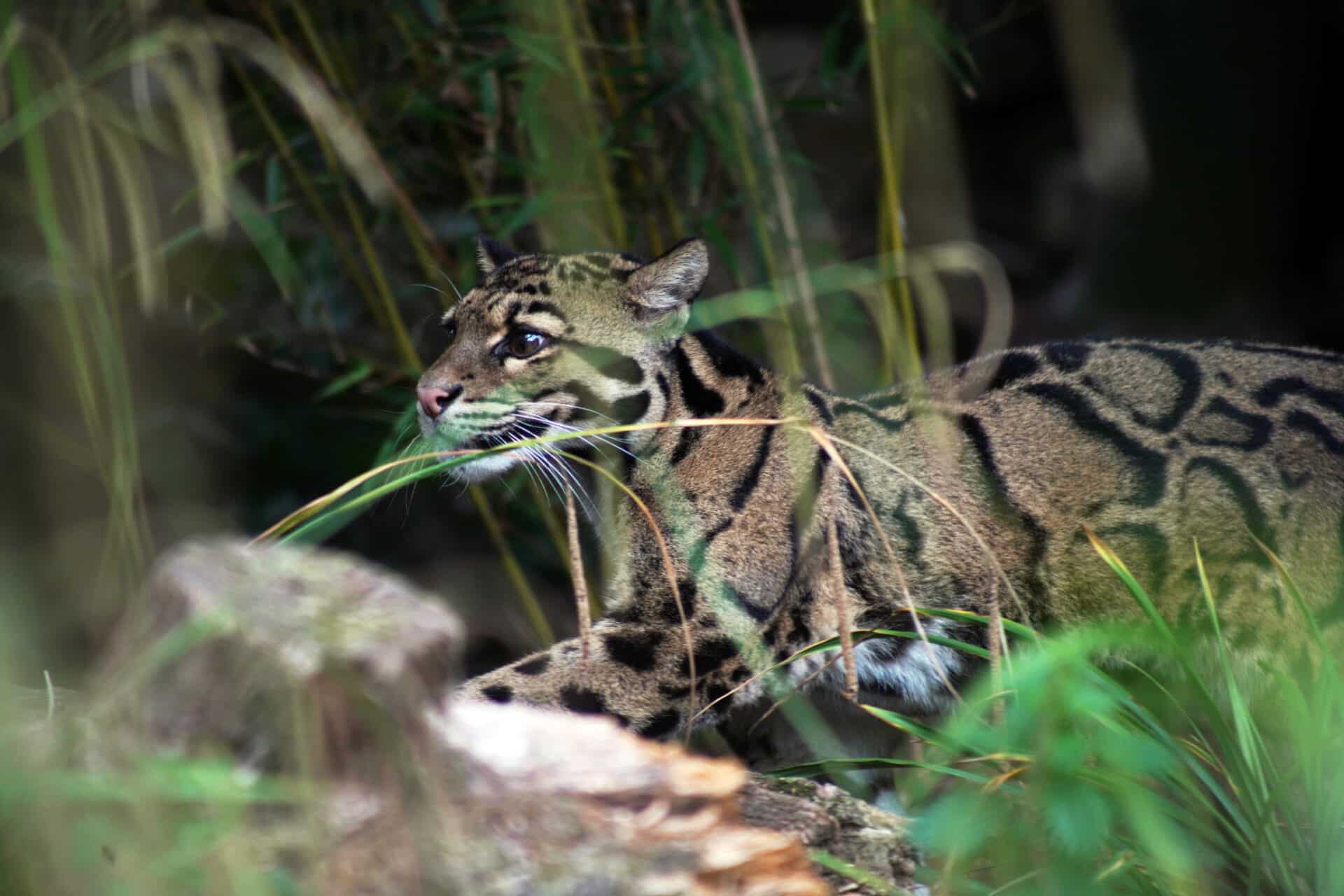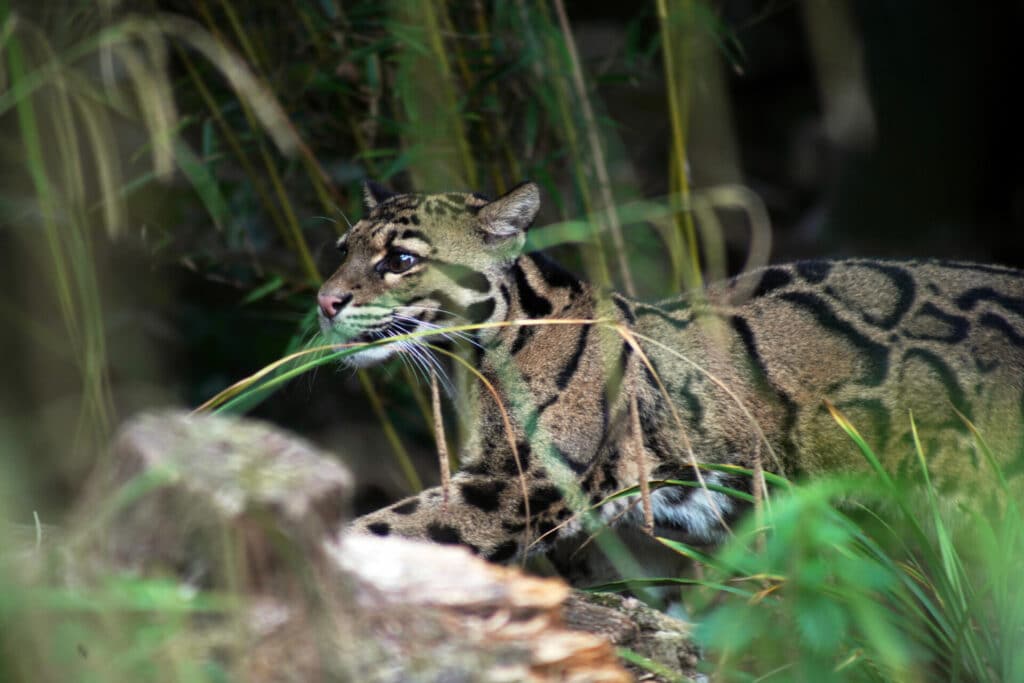 Introducing a pool to their habitat means the cats can use it for drinking and wading. It also mimics their natural territory and adds natural noise to reduce the sounds of the surrounding park.
Naturalistic plants and greenery that covers the ground creates the illusion of being hidden amongst foliage. This encourages the clouded leopards to feel more comfortable.
The plant selection reflects Asiatic jungle. British Native plants were also used where possible to improve ecology and attract local wildlife. This also creates interest for the cats!
Did you know? Clouded leopards are one of the few cats which can hang from branches by their hind feet... and then descend a tree trunk headfirst!
New Ways of Working
Helen Murphy, Habitats Team Leader said: "For this project, we used new machinery and methods due to the restrictive access and tight space. It made the job much easier and more interesting for the team who learned new techniques and ways of working."
Electric hoists enabled winching climbing structures. A mini telehandler helped move heavy rocks, trunks, and branches around the area.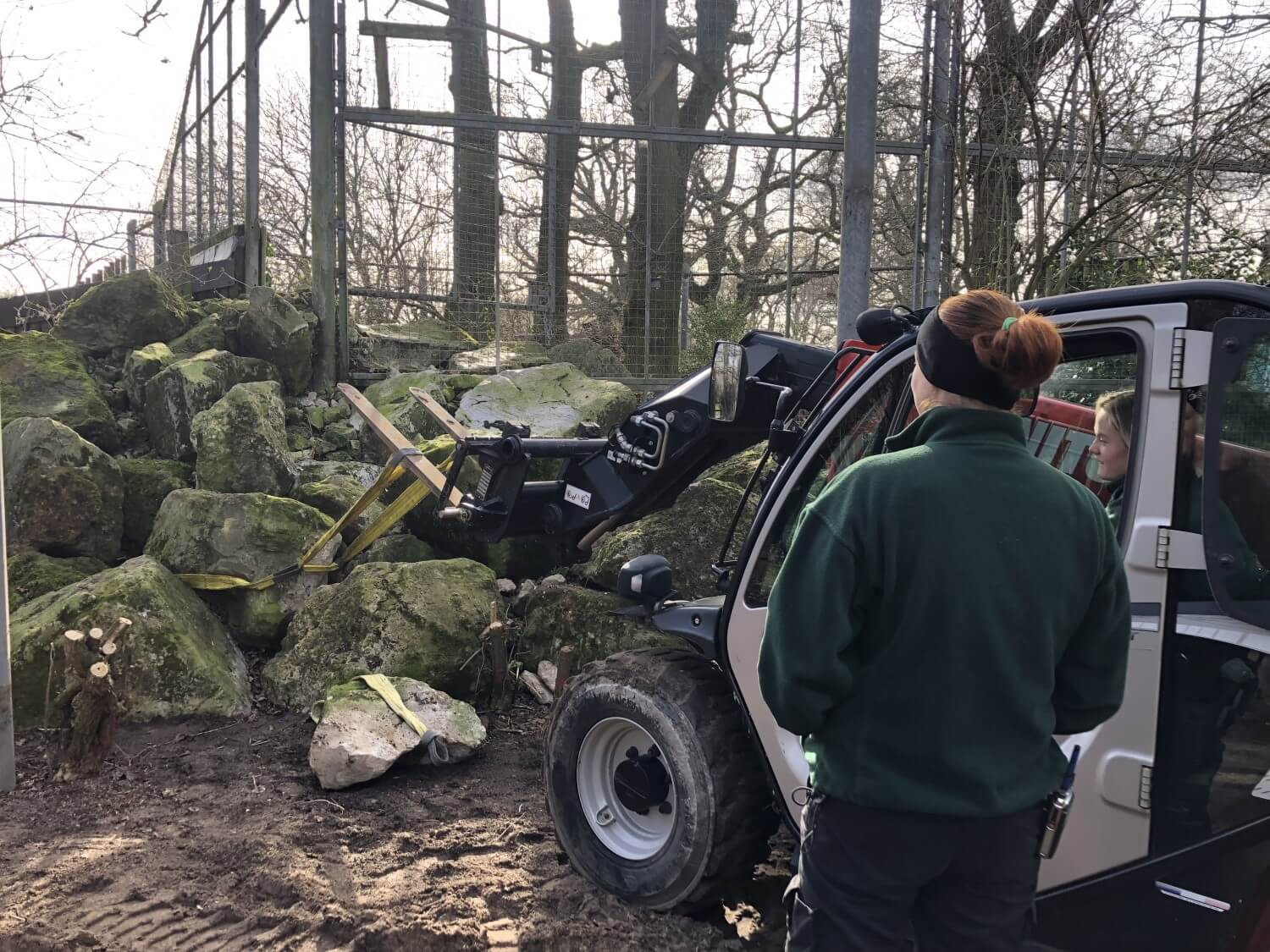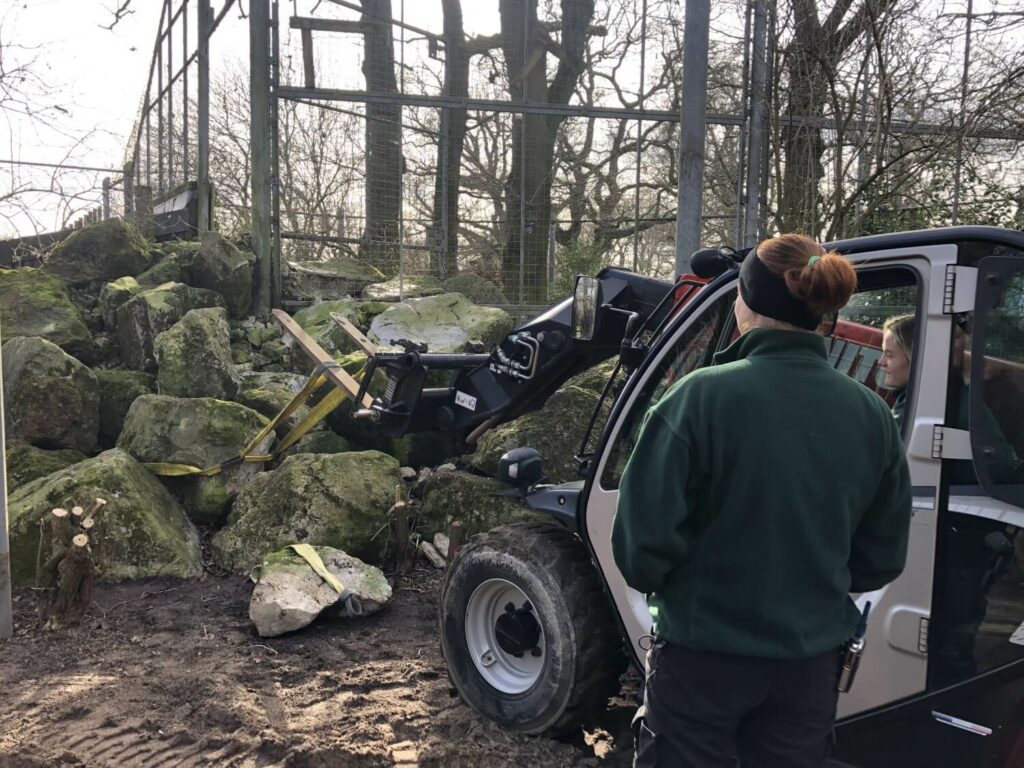 Onwards and Upcycling
We try to incorporate sustainability into every aspect of our work! The team recycled existing materials from around the zoo. Mossy logs have been used to create climbing structures and a bridge over the pool. Rocks were installed to create a waterfall, designed to mimic one you might find in the rainforests of Asia.
All of these elements create a complex environment to keep the leopards stimulated and content. When they feel comfortable in their environment, animals display more behaviours seen in their wild counterparts. We work hard to encourage this!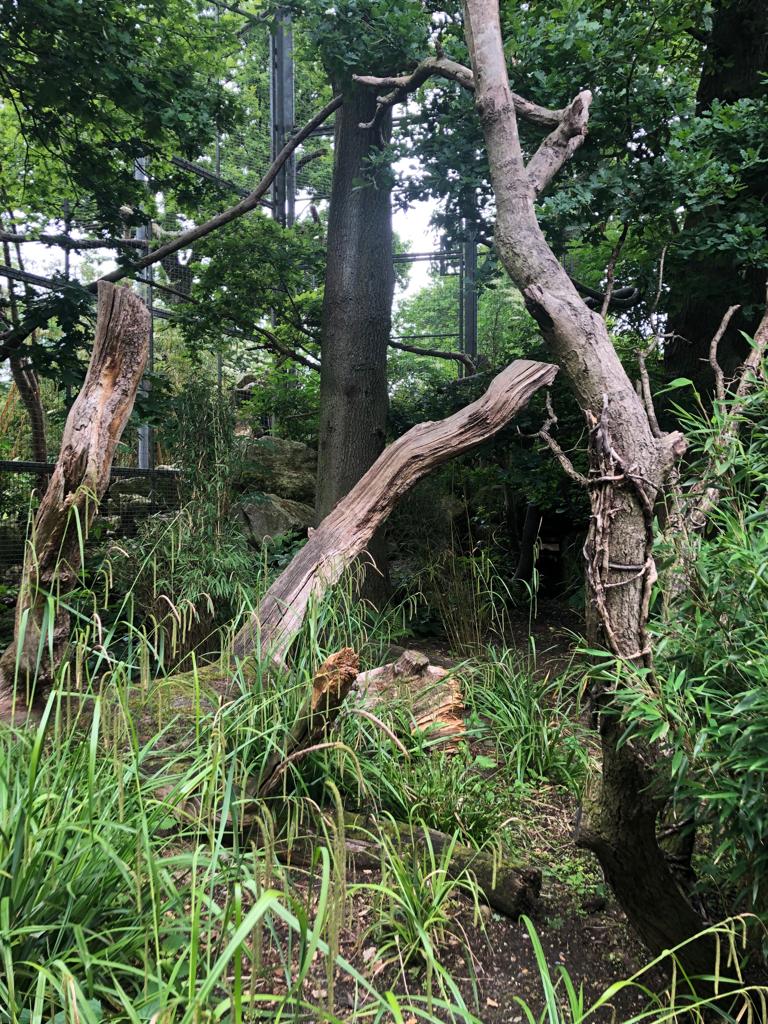 A Good View
As well as keeping animal welfare in mind, it was important for the animal's environment to be interesting to look at! There are engaging views into the habitat, with lots of interesting plants and features to see as you try to spot the cats.
"There is such a dramatic change from what it was, and it was nice to create a complex environment that looks naturalistic and incorporates lots of planting. There's a real feeling of depth to the area that wasn't there before." – Helen, Habitats Team Leader.
The patterned coats of clouded leopards mean they can sometimes be hard to spot if they're hiding amongst the foliage. You may need to be quiet and patient when visiting to be able to spot them. If they're not visible on your first try, pop back later – it'll be worth the wait!