'Incredibly rare' African wild ass foal among the latest newborns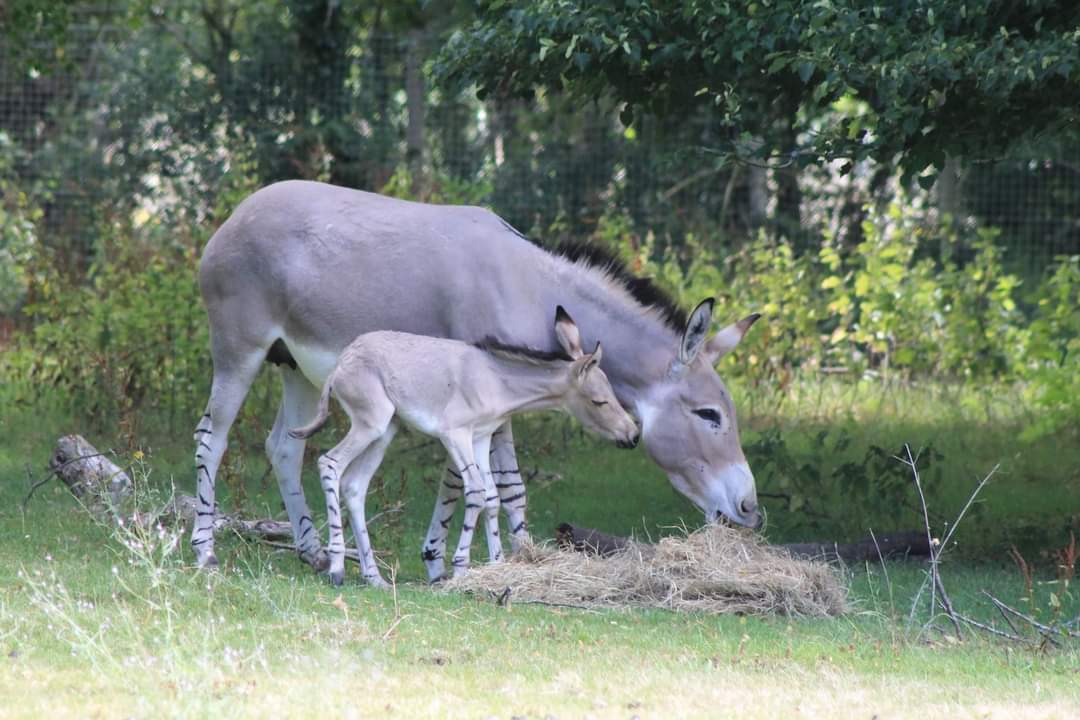 We're celebrating three new births including a critically endangered African wild ass – one of the world's rarest animals. Born to first-time parents Jahzahra and Lars, zookeepers report the foal is very strong and active. We have bred African wild ass successfully for many years, boosting the species which has been on the critically endangered list since 1996. 
Animal Collection Manager Ian Goodwin said: "The birth of this foal is an extremely important addition to the zoo, especially as we are only one of three collections in the UK to hold a breeding herd of African wild ass. We're all very proud that mother and foal are doing so well. 
"The African wild ass inhabit Eritrea, Ethiopia and Somalia. There are estimated to be fewer than 600 in the wild, so they are incredibly rare and they sadly face an extremely high risk of extinction in the wild." 
Guests visiting the zoo can spot the new foal in the paddock down the path past the zoo's brand new Okapi Playground. The play area, which has just opened, is equipped with climbing nets, net tunnels, a basket swing and slides, was designed to be inclusive and features a wheelchair accessible roundabout and slide.   
We are also celebrating the birth of two Hartmann's mountain zebra foals. 
The Hartmann's zebra is Vulnerable, and we are one of the few UK zoos to breed the species. We also manage the International Studbook and the European Ex situ Programme (EEP) for the species, which are mainly found in Namibia but also Angola and South Africa.
The first was born last Thursday to Dayimani and Davu and the second was born to Dorotka and Davu on Monday night. The herd can be spotted in the Valley Field behind Café Graze.   
The wild Hartmann's mountain zebra population suffered a dramatic loss in the early 1980s due to extreme droughts. While the species has recovered to more than 30,000 individuals since then, an event similar to the one in the 1980s is increasingly likely under climate change. This could wipe out more than 30 per cent of the wild population, making the zoo populations an important back up for the conservation of the species.