Lots to look forward to around the zoo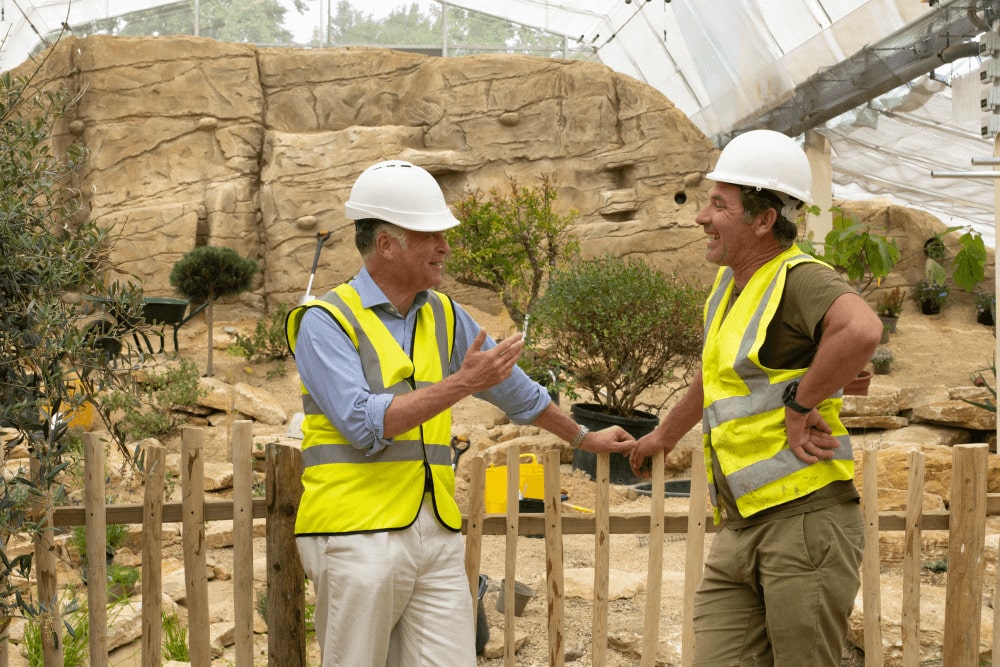 By James Cretney, Chief Executive at Marwell Wildlife
Well, the good news is that on the day this newsletter is released, we should be welcoming Tashi, our new male red panda to Marwell! And not before time, thank you for your patience. Already with a huge social media following of his own, we have been told that he is a real character.  I cannot wait to meet him.
Meanwhile, work continues apace in transforming the derelict shell of our old tropical house into a new exhibit, Thriving Through Nature. With most of the building and theming work now complete, our Habitats team are busy creating the soft landscape and planting over 400 plants, ranging in size from small individual plugs, right up to large, containerised trees. Transforming the space into an arid landscape, it will become the new home for the many animals that will be arriving over the next few months. For those of you with little ones, our play area at Fur, Feathers and Scales is being replaced and a brand-new play area is being installed, literally as I type. And with other animals arriving soon, this summer is certainly going to be busy.
You may have seen by now that tickets are on sale for Glow Marwell. Now in our second year, we have refined what we did last year to create what I think will be an amazing winter event. Crazy to think that last year around 10% of our visitors came during Glow. This event is a great way to not only visit us, in what can be a drab time of the year, but to have an exciting and fun filled evening. It also helps us raise funds, which post-Covid we still need to do. With almost twice the content of last year, I promise you this will be a must see for the month of December – and we are being visited by Father Christmas! So, I really hope you will come along and enjoy the fun.
You will know that we had a disastrous time at the beginning of the year with an outbreak of Bird Flu, most likely caused by the local wild bird population. While the incident was handled well by our Vets and Animal teams and was recently heralded within our sector as a textbook response, this horrible disease sadly took many of our penguins. More recently, maintenance to the penguin pool has seen it closed for a couple of weeks. Apologies. However, I can now tell you that we have just been recommended 10 new birds from the European breeding coordinator. Thankfully they are coming from within the UK and so we have been promised that these penguins will be with us before too long.
As you can see, there is lots happening, and with more to say, I look forward to updating you further next month.
With very best wishes