Marwell's Mighty Trail: Discover the hidden "superpowers" of our animals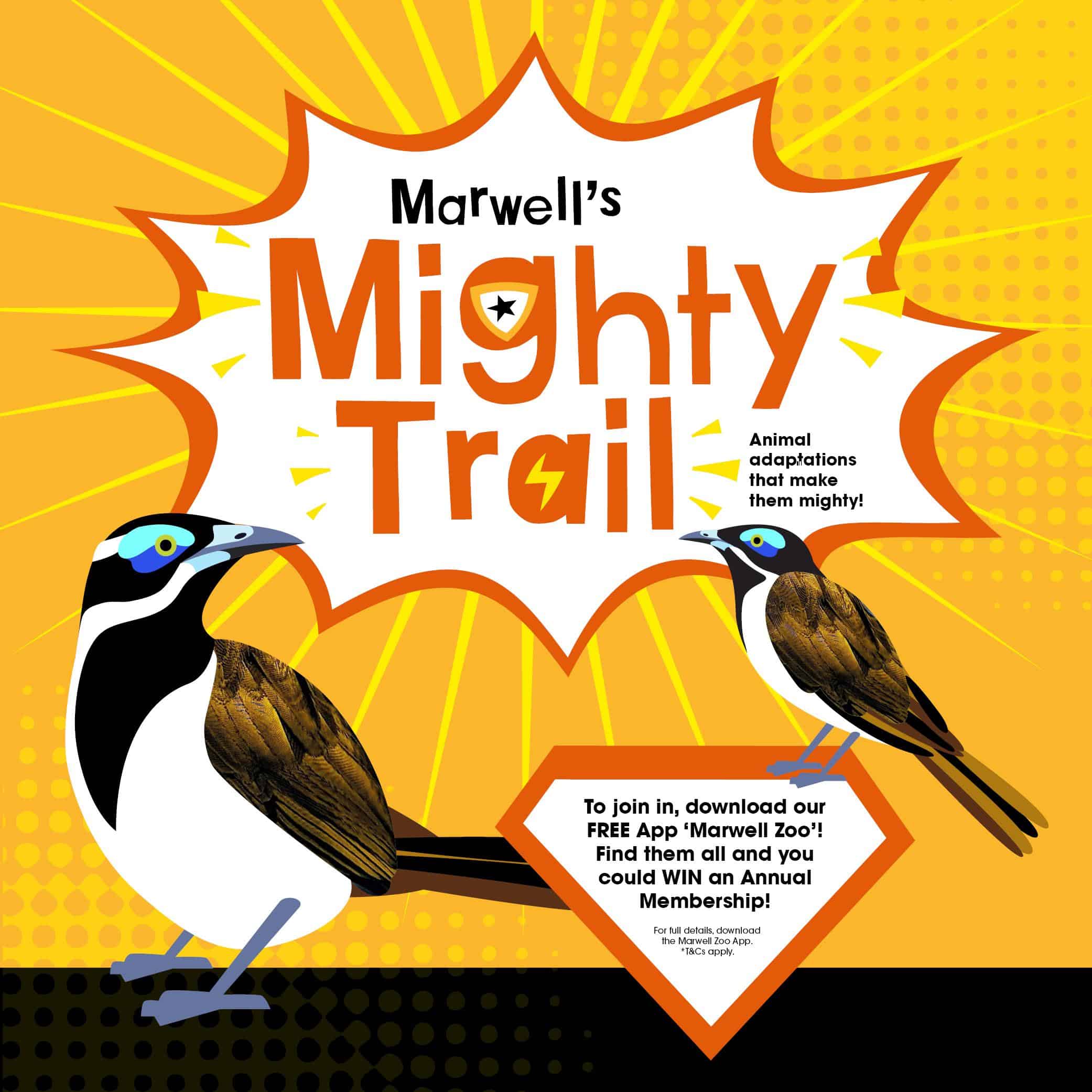 Marwell Zoo is excited to announce the launch of a new trail for zoo guests running throughout October half term.
Marwell's Mighty Trail is an interactive experience that explores the natural "superpowers" of some of the animals at the zoo.
With lots of fun and interesting facts to discover along the route, the trail is designed to be fun and educational for all ages.
There are bonus activities that will prompt plenty of laughs and give children and adults alike a chance to find their superpowers too.
Guests will need to download the free Marwell Zoo App for the trail map and seven rhyming clues.
Use your super detective skills to crack the clues and collect 7 letters that spell out our secret code word. 
When you have all of the letters click the "Enter to WIN" icon on the trail map and you could win Annual Membership for two adults and two children!*
Marwell's Mighty Trail is a fun and engaging way to discover fascinating facts about some of our animals and their unique abilities.
Don't forget to pay all of our other animals a visit and look to see whether you can spot their "superpowers" too.
Why do giraffes have such long necks?
Why does our crocodile monitor have such a long tail?
Vampire crabs are super hiders. Can you spot one?
What would your superpower be if you could choose?
The possibilities are endless and we'd love to share them with you.  The trail is included with general admission and launches on Saturday 21 October.
*T&Cs apply. See app for details.