Meet the new kids on the block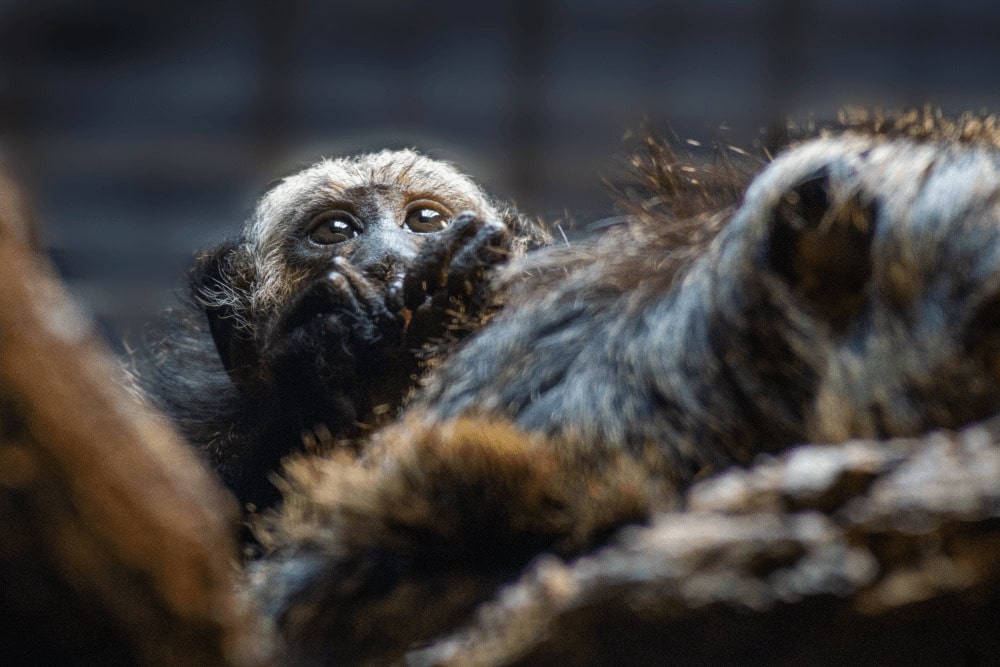 It's been a busy couple of months at the zoo and we've enjoyed welcoming lots of new arrivals destined to play a huge part in their species' conservation.
From our most recent addax calf, who arrived in front of guests, through to our baby Saki monkey who surprised keepers on Boxing Day morning, here's the low down on our newest residents:
Pires the saki monkey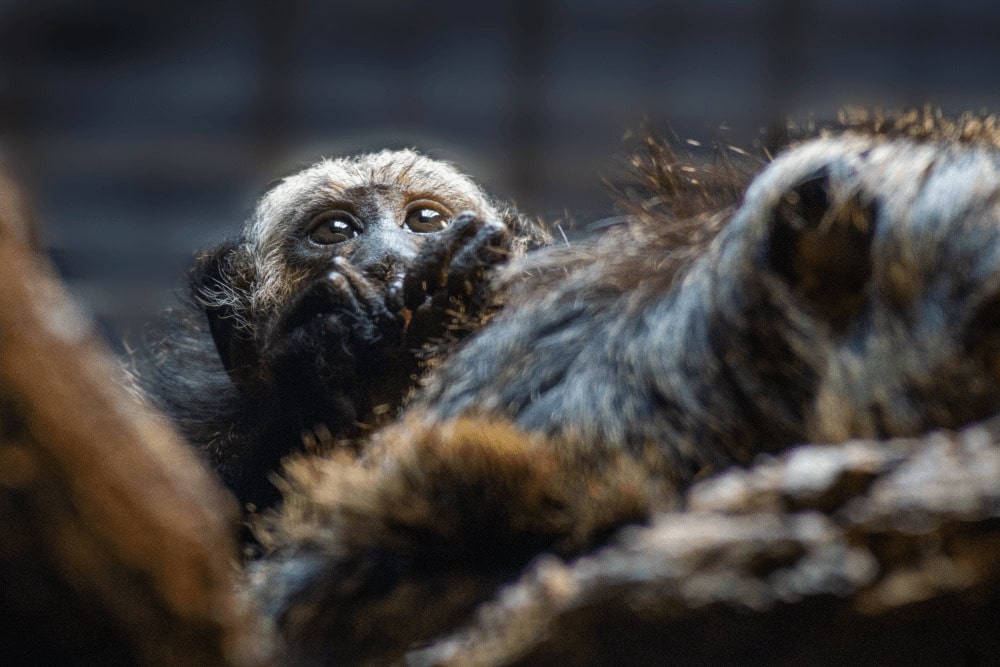 White-faced saki parents Manja and Twenke had a baby-shaped surprise in store for keepers on Boxing Day last year. 
Their new arrival, who has now been confirmed as a boy, is going from strength to strength and is often seen climbing all over his parents who seem to take it all in their stride. 
He has been named Pires (pronounced "Pearees"), a very special name from Guyana where white-faced saki monkeys live in the wild.
Kora the bongo calf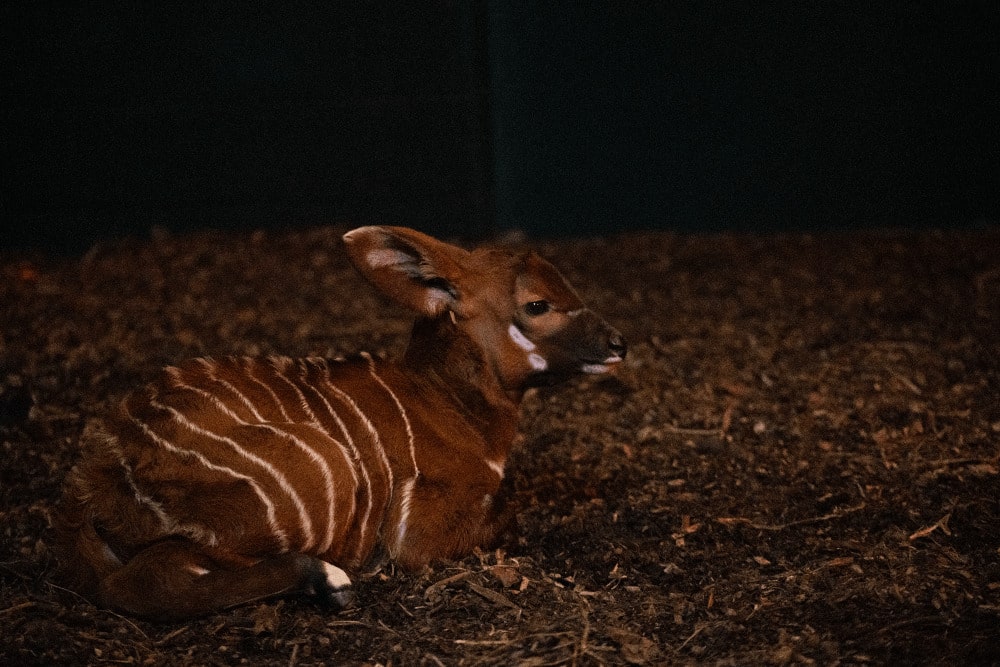 Kora, our Critically Endangered bongo calf, was born to parents Canela and Ituri at the end of January and has been a huge hit with guests thanks to her beautiful floppy ears.
Kora's personality has been developing and she's become very inquisitive and confident of her surroundings.
She shares the name Kora with a national park in Kenya, the species' native home country and is already a firm favourite with many of our regular guests.
Arif and Melati the banteng calves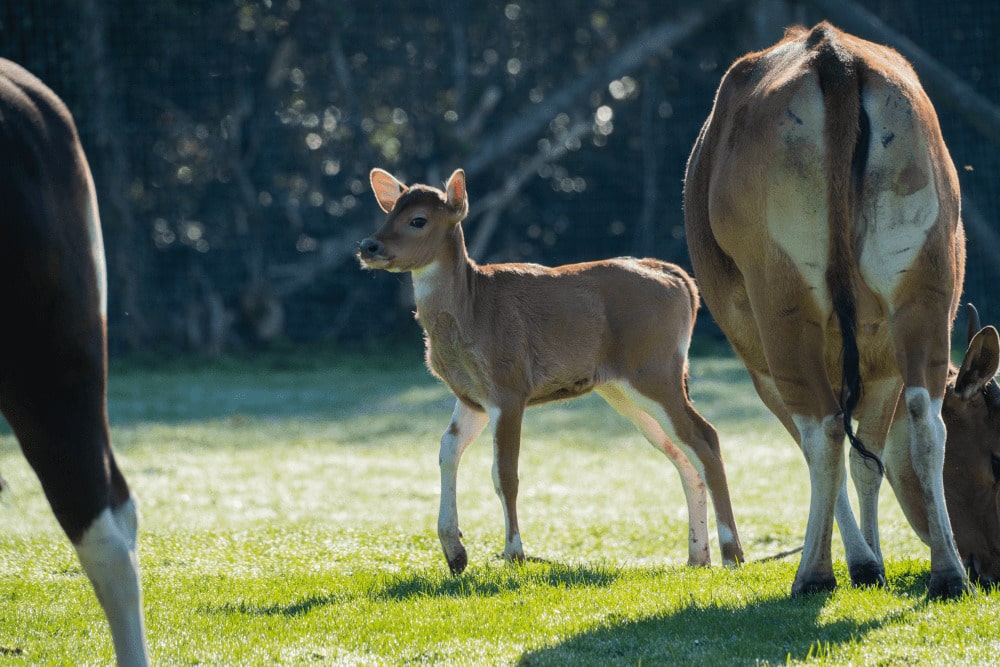 Born in February, Arif has been enjoying playing with fellow calf Raya who was born earlier in the year.
Keepers have reported that: "His character is developing strongly through play and inquisitiveness with young calf Raya.
"He also enjoys following Indah out into the paddock, keeping mother, Jin, on her toes. Arif is a great calf to watch and work with."
Arif was recently joined by a beautiful female calf Melati (pronounced Mae-laa-tee). She was born to mother Anisa on Saturday 18 March.
Mother and calf are doing well with Anisa said to be very attentive to her newborn.
This species is classified as Endangered on the IUCN Red List of Threatened Species, so this year's arrivals are very important to the future of their species.
Hanza the addax calf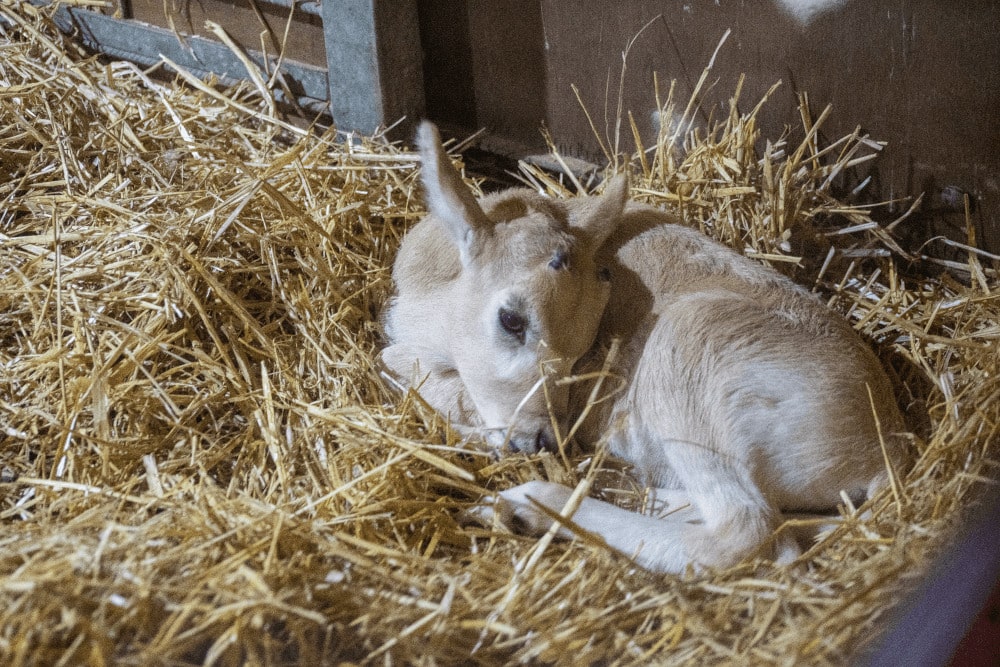 We introduced Hanza to the world in style in March after he made a very public arrival on a Wednesday lunchtime.
The little one has been enjoying lots of attention from guests and zoo staff. He's growing quickly, already sporting a pair of tiny curly horns!
In the wild, Addax are listed as Critically Endangered, having been hunted to near extinction for their meat, horns and hide.
It is thought there are only 30-90 mature individuals left in the wild with numbers continuing to decrease, so this new arrival will play a very important role in its species' conservation.
Last but by no means least, we have a Kirk's dik-dik calf!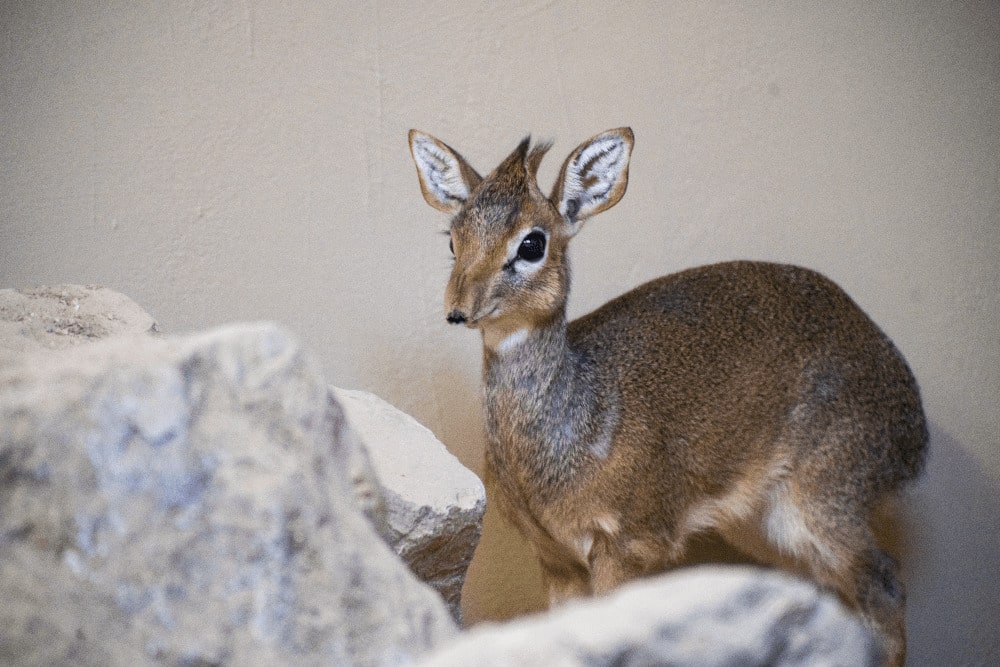 We are thrilled to announce we have welcomed a tiny dik-dik calf. This is a first for Marwell as the species has not previously bred at the zoo.
The youngster, who is being left to bond with its mother, is reported to be doing well.
These tiny antelope are native to Africa where they thrive in arid savanna habitats, riverine woodland and rocky hills.
With its large eyes and ears, the species is one of the smallest in the antelope family and is native to Eastern Africa.
The calf has been named Mdalasini which means "cinnamon" in Swahili. Keepers have yet to determine whether it is male or female.