Our Chief Executive Dr James Cretney is leaving Marwell after 18 years at the helm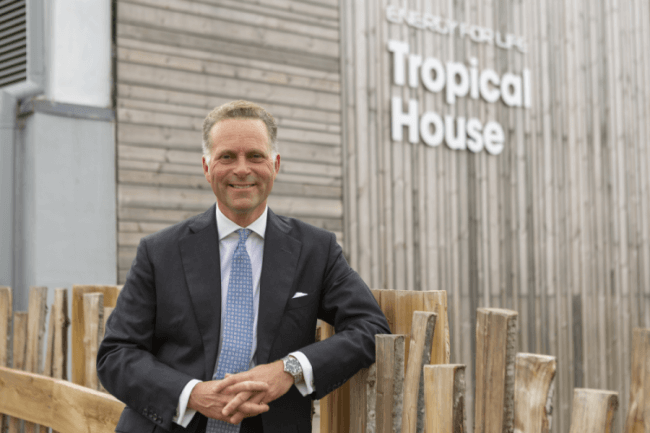 Marwell Wildlife's Chief Executive Dr James Cretney is leaving the zoo, following his resignation after 18 years at the helm.
We're sorry to see him go and wanted to take this opportunity to celebrate some of the great accomplishments the zoo has acheived during his time at the helm.
Dr Cretney has been instrumental in achieving the vision of creating a dynamic, relevant and sustainable wildlife park focused on animal welfare, the environment and conservation. 
During his time at our charity, he oversaw the £3.6m Wild Explorers habitat home to white rhinos, Grevy's zebra and scimitar-horned oryx which opened in 2015.
James also secured major funding for the pioneering £8.5 million Energy for Life: Tropical House, which opened to guests in 2019. The habitat became the first of its kind to generate renewable energy using zoo poo, saving the equivalent of 220 tonnes of CO2 each year, and enabling the organisation to achieve carbon neutral status.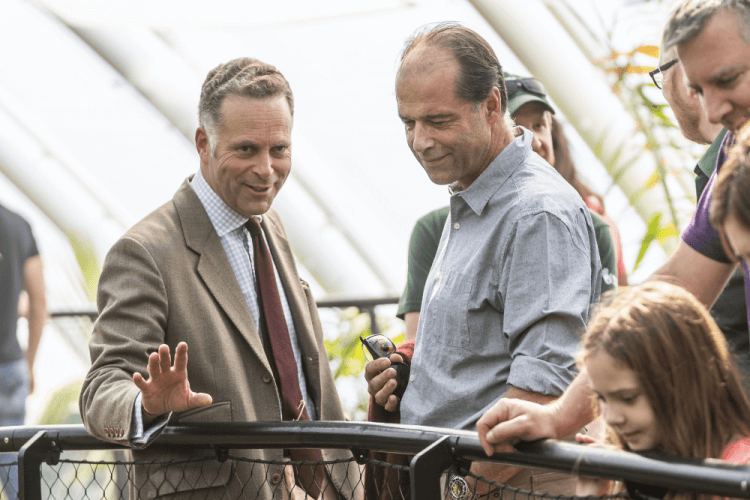 Under his leadership, we have won numerous awards including being named twice in the top Sunday Times' 100 UK Best Not-for-Profit Organisations to work for, prestigiously being awarded the, coveted, Queen's Award for Enterprise: Sustainable Development in 2022 as well as winning Business of the Year and the Sustainable Business Award at the Winchester Business Excellence Awards.  
Marwell has been announced as a finalist for this year's WAZA (World Association of Zoos and Aquariums) Conservation Award for its work reintroducing extinct-in-the-wild scimitar-horned oryx in North Africa. 
Frank McCaffrey, Chairman of Trustees for Marwell Wildlife, said: "The Trustees on behalf of the whole Marwell Family and themselves would like to express their sincere thanks to James who has led the transformation of the zoo, over the last 18 years, to the iconic, vibrant and modern zoo that we know today. The leadership shown during major projects such as Wild Explorers and the Tropical House and latterly through the challenges of Covid-19, the energy crisis and avian flu has been truly remarkable. He will be sorely missed and we wish him every success and happiness in the future."
James, added: "I have been truly blessed to work with such dedicated and wonderful people and with a charitable cause, which without exaggeration is central to our survival, albeit we play a tiny part. 
"It has been a real honour to lead and serve Marwell. Together we have achieved many great things and Marwell remains at the forefront of the zoo community, both here in the UK and globally for so many initiatives." 
Dr Cretney will remain in post while the recruitment process is underway.