The "unbe-leaf-able" plants inside our new habitat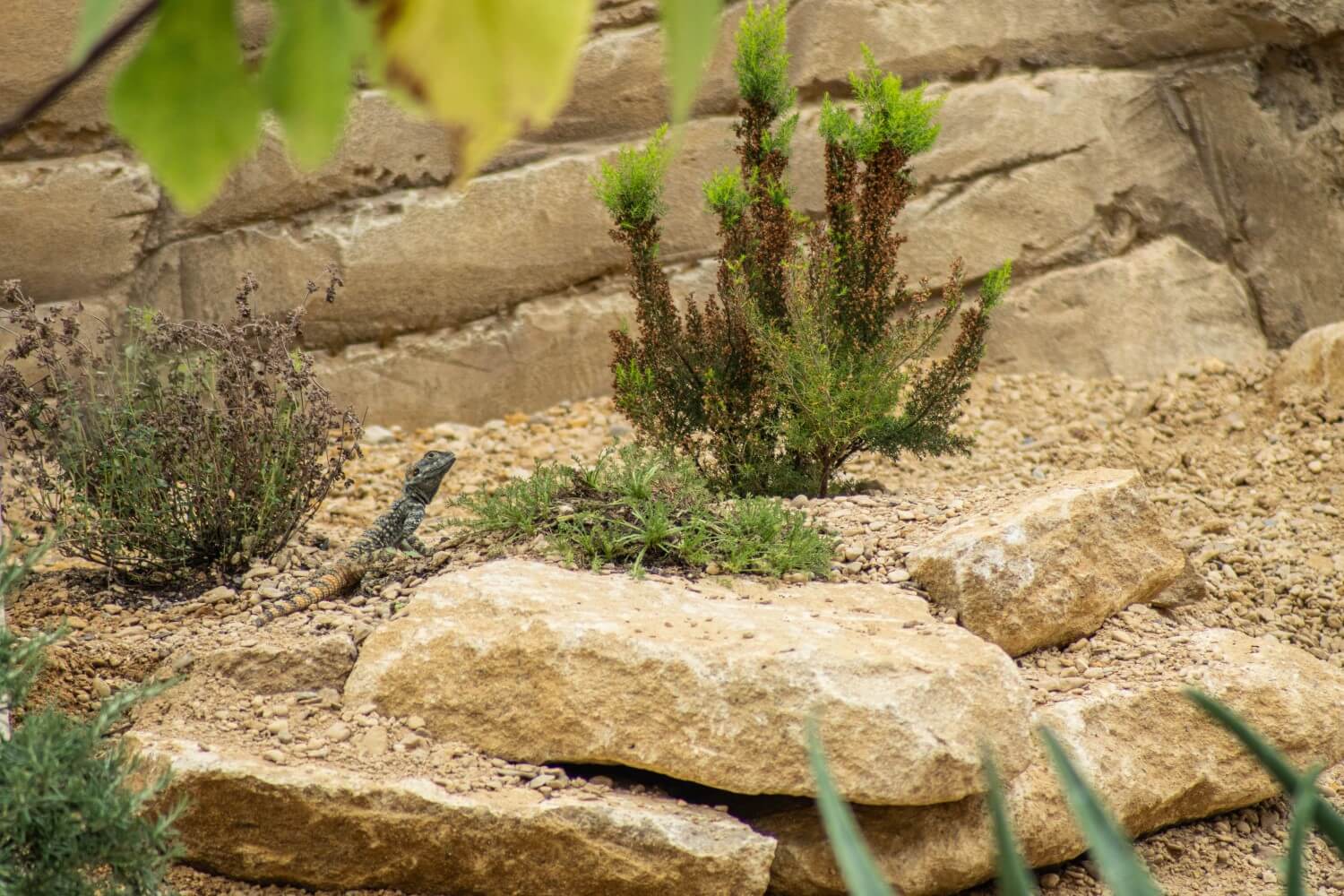 It's a well-known fact that plants are good for us. As well as reducing carbon dioxide, they make us feel more relaxed and can even boost your mood.
So, when choosing the plants for our new Thriving Through Nature exhibit, we've gone out of our way to find some truly special varieties. Amongst the herbs, shrubs and trees making their home in our upcycled exhibit, are rare and even endangered species set to flourish in our new arid landscape.
The flora will thrive alongside the exhibit's animal inhabitants, all of which have been chosen for their preference for arid habitats and moderate temperatures. The animals are able to nibble the herbs and plants on the animal side of the exhibit whilst guests can smell and touch those on the guest side.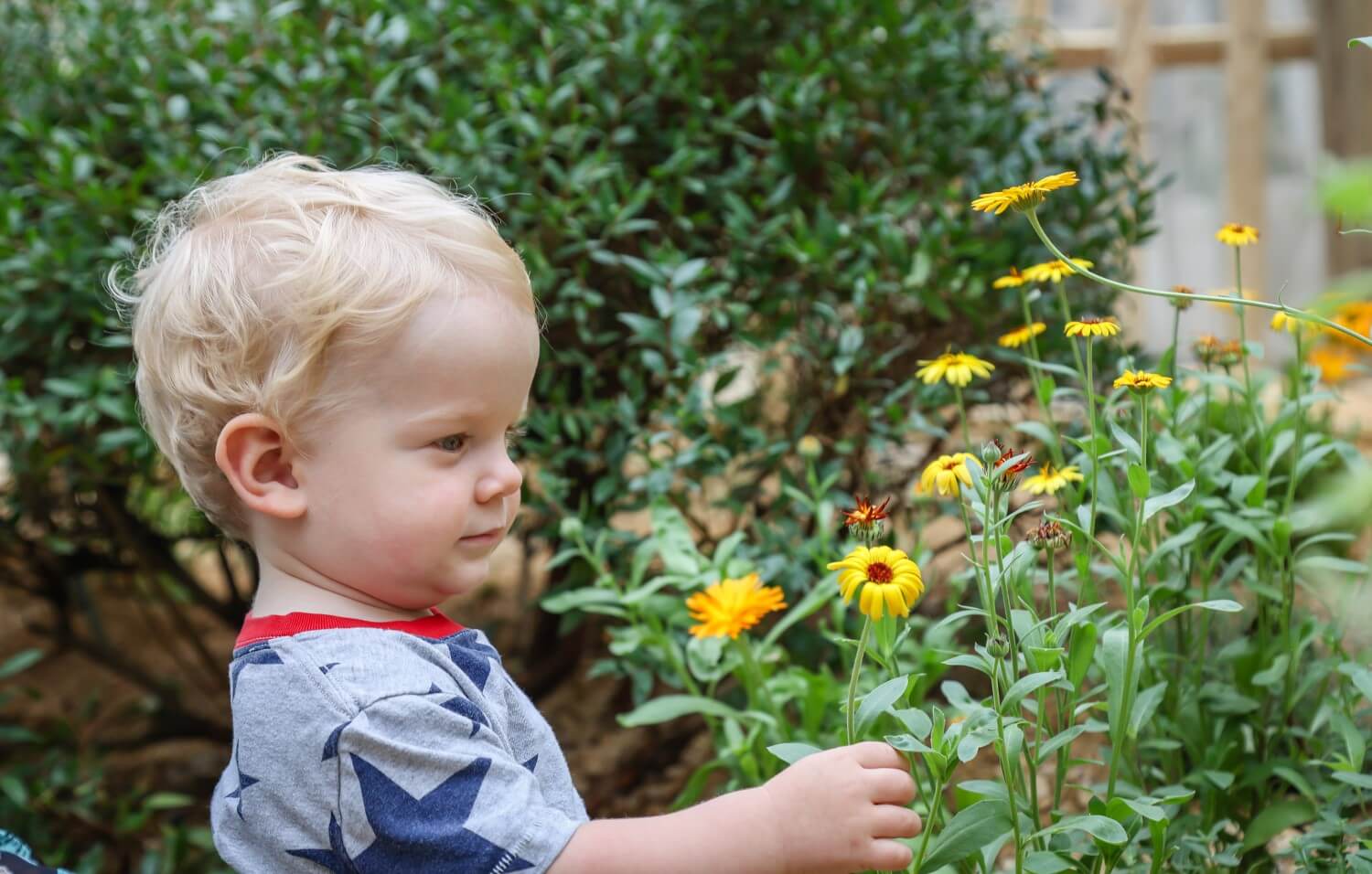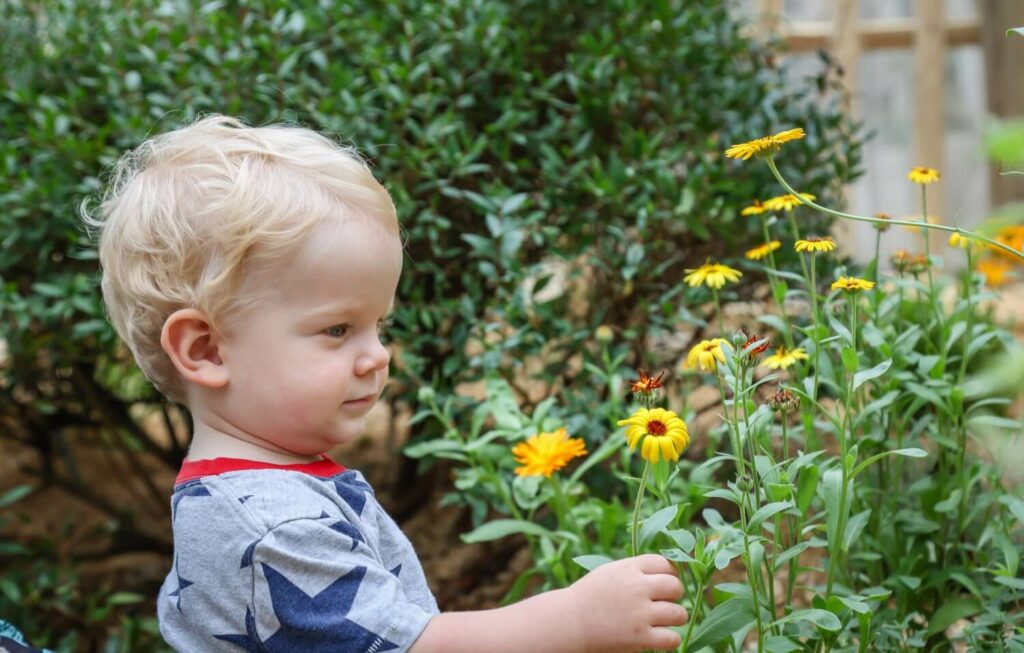 Amongst the rare and unusual plants waiting to greet guests are three endangered dragon trees, wild peonies and King's spear. Scented herbs will include lemon thyme, chocolate mint, fennel, lavender and spearmint as well as rosemary, marjoram, dill and various species of sage.
Chamomile, which has been used for centuries to soothe anxiety and aid sleep, also features with fig trees, firs and ferns. Flowering blooms will incorporate rare orchids including early spider orchid, lizard orchid, giant orchid, bee orchid and green-winged orchid. Jellybean plants, cobweb houseleeks, lamb's ear and olive trees can also be found in the Mediterranean themed glass house.
Helen Murphy, Plants and landscapes supervisor said: "Our aim when selecting plants for TTN was to create a biome typical of where the animals live in the wild, from Mediterranean North Africa and around the Arabian Peninsula.
"We wanted to develop an immersive experience for guests to interact with so that they could truly share in the environment. The maquis and garrigue habitats typical of this region have been replicated with the use of stunted woody shrubs, oily fragrant herbs, and silver leaved plants, as well as more arid areas containing succulents.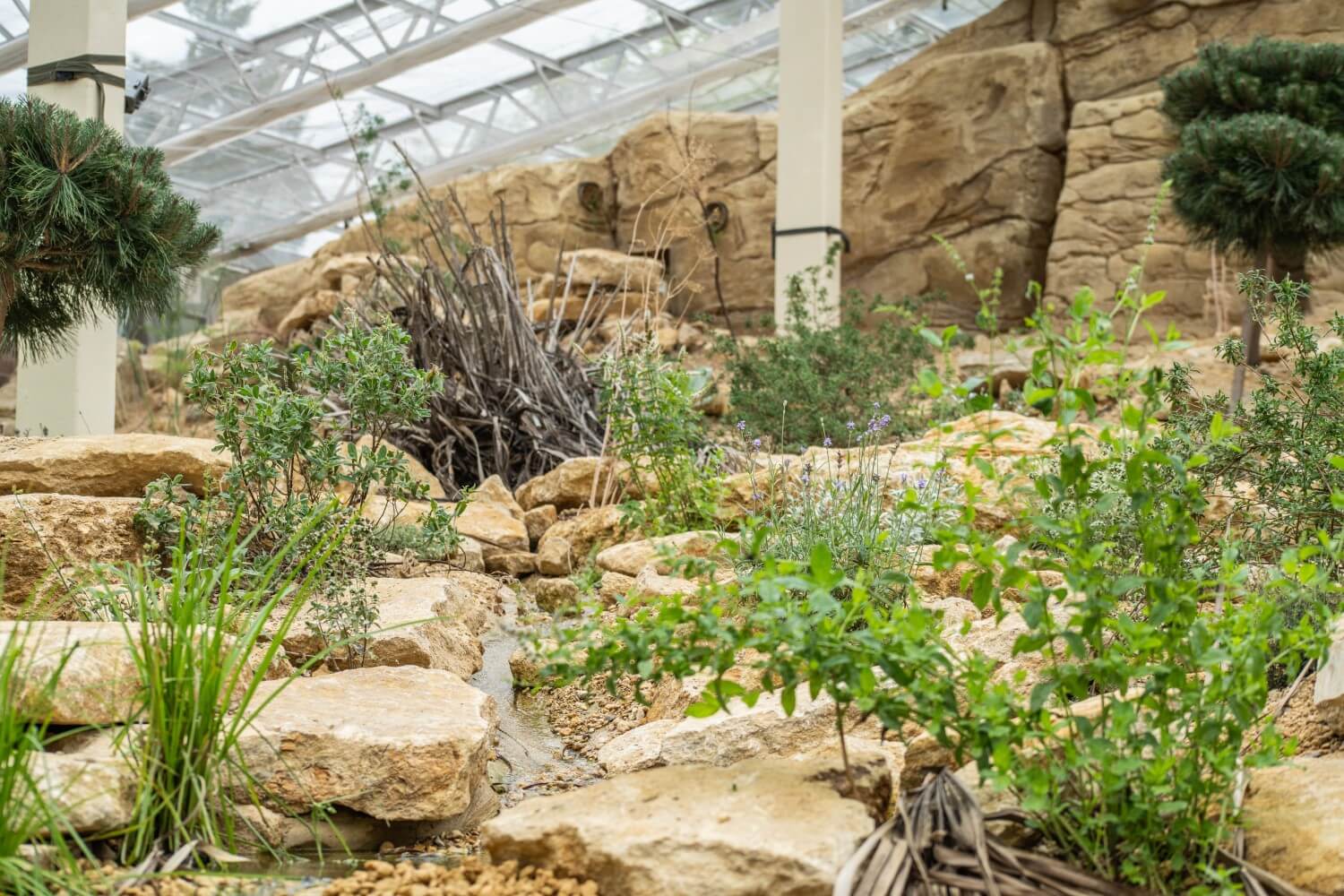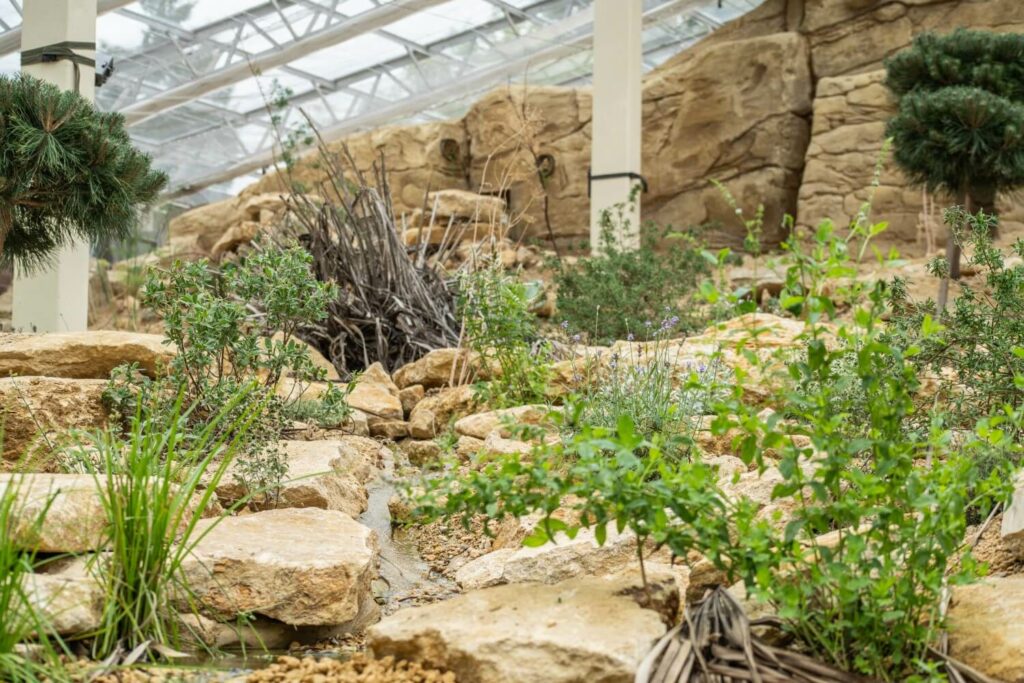 "Each of the plants is native to this geographical region which is known for its rocky limestone outcrops. We know that the animals are going to eat some of the plants during their foraging activities so there is lots of propagation going on in the back of house areas to keep a steady supply of these plants to replenish the exhibit.
"Guests can experience all 5 senses and witness diversity within plant groups; complexity in detail, shape, movement, and fragrance of the plants throughout the different seasons. Detailed research was conducted into the habitat types and visits to botanical gardens, discussions with animal keepers, and other animal collections all culminated in the planting design you can now see in TTN.
"I hope both the animals and guests love it as much as I do!"
The new Thriving Through Nature exhibit aims to connect guests to the nature around them, engaging their senses and emotions to create a better understanding of the natural world.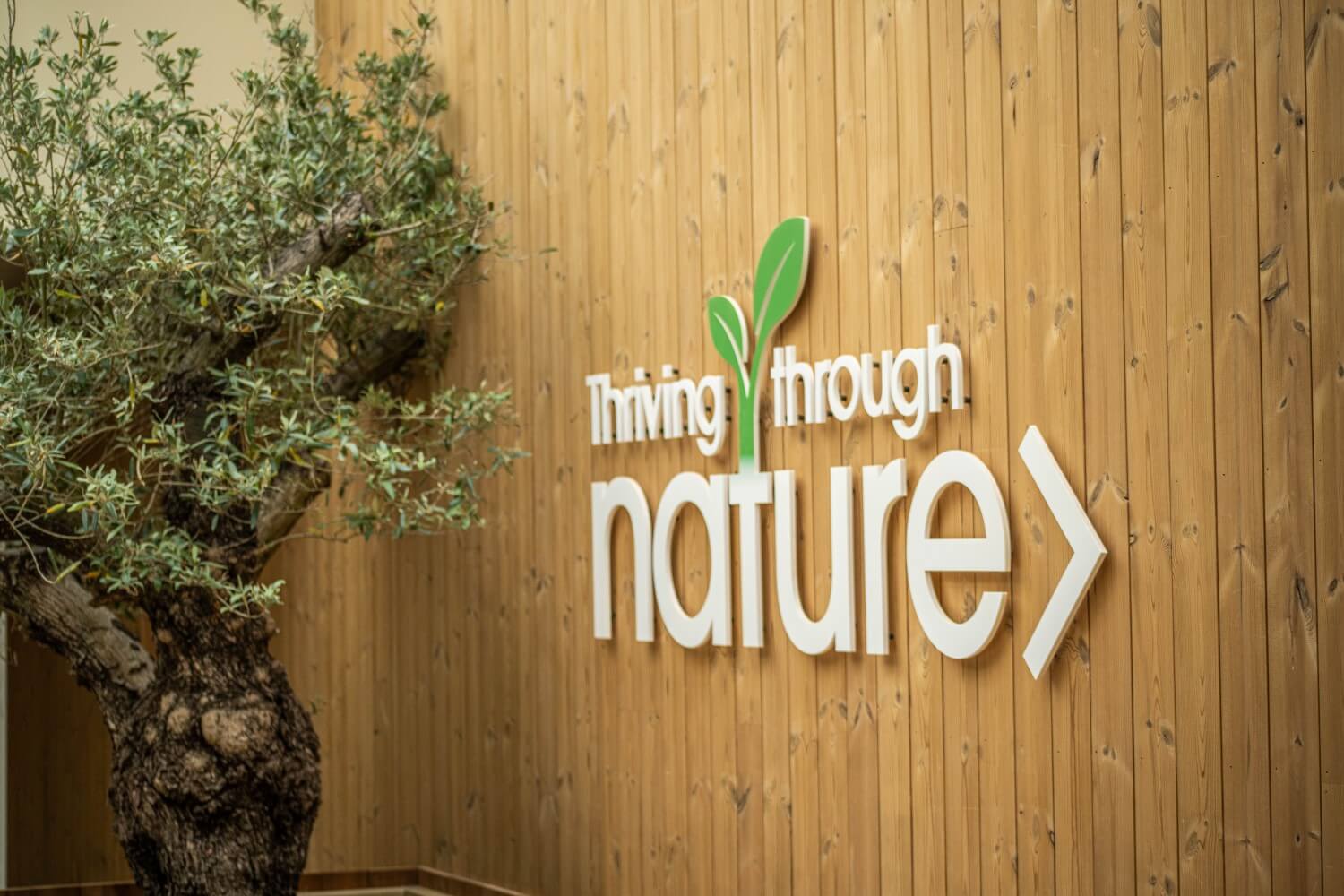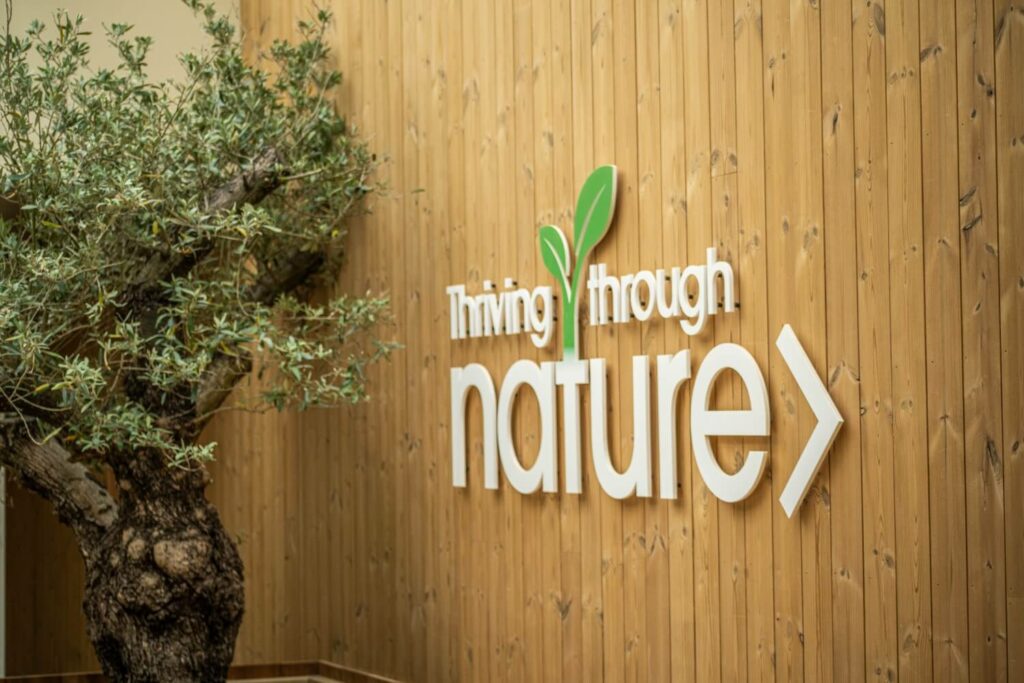 We've stripped back the written signage and used accessible Makaton symbols to make the experience as accessible as possible.
We're getting rid of the cordons and encouraging people to touch – please don't pick, trample on or break the plants.  We want everyone to be able to enjoy them.
Guests are able to trail their hands through a waterfall, touch and smell leaves and run their fingers over the sandy rocks. Meanwhile, rock hyrax, Egyptian spiny-tailed lizard, ocellated bronze skink and starred agama will be roaming together on the animal side of the building.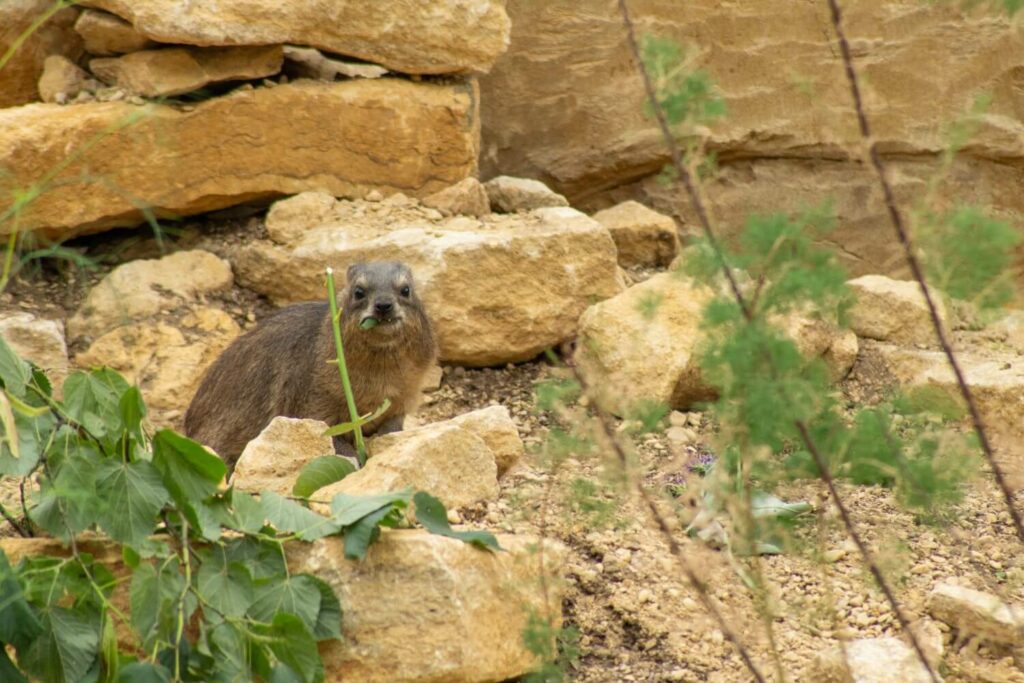 Sean Mannie, Commercial Director said: "There are huge health and wellbeing benefits for all of us, by being exposed to and appreciating nature, wherever we find it. Marwell's mission is to re-connect us all with our natural world and experience the health benefits for people, animals and the world we all share.
"We all lead such busy and hectic lives, but simply by slowing down a little and engaging all of our senses, we can really experience and appreciate the wonders of the natural world around us, wherever we find it.
"Our new Thriving Through Nature area, as it settles down, is designed to encourage us to change the way we experience nature, whether in our new exhibit or the whole of Marwell Zoo.
"So slow down, take a breath, relax and really immerse your senses in each part of our amazing and varied zoo landscape. Not only will you start to notice even more of our incredible animal species, but you'll feel better too!"