Top 10 rainy-day tips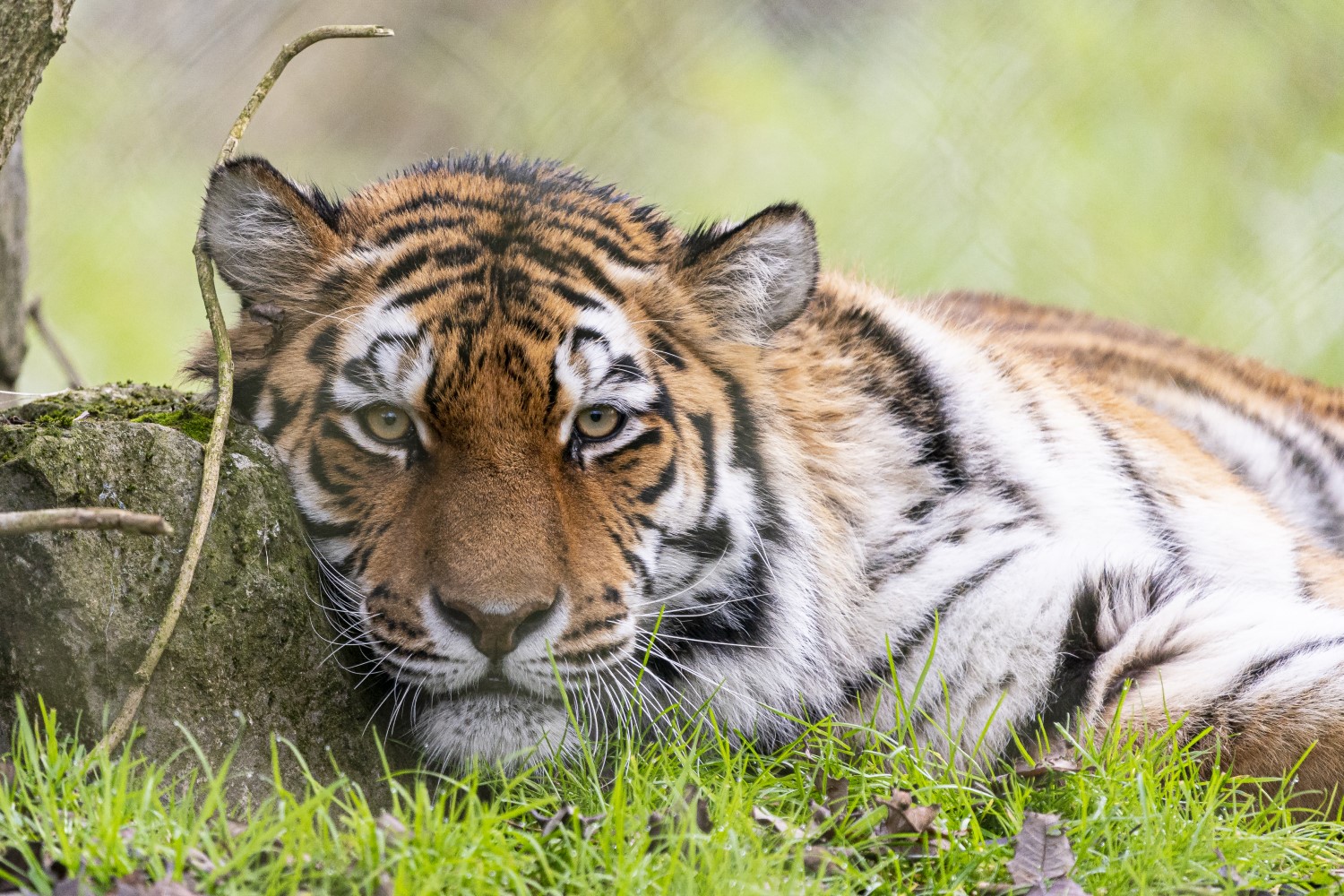 You can still have a great rainy-day at Marwell! Check out our top 10 tips to have the best visit when the clouds roll in.
1. Active animals
Our animals' behaviour can change depending on the weather and you might even spot different species out and about!
Some of our big cats and carnivores (including the otters) are particularly active in the wet weather.
2. Know where to stay dry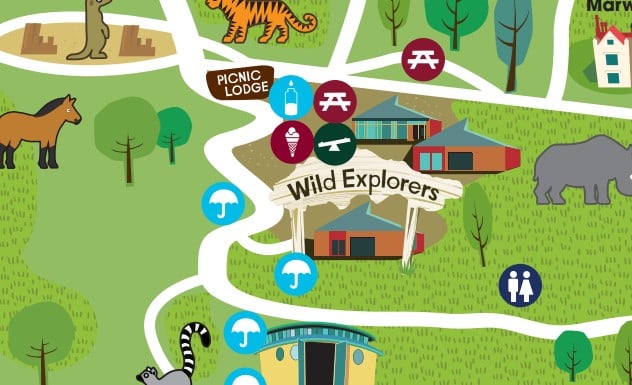 Rain can often be refreshing, but if you need a break to take shelter there are plenty of dry areas around the zoo too. Look for the umbrellas on our park map to see all the indoor zones or filter 'indoor/outdoor' on our app map.
3. Avoid soggy sandwiches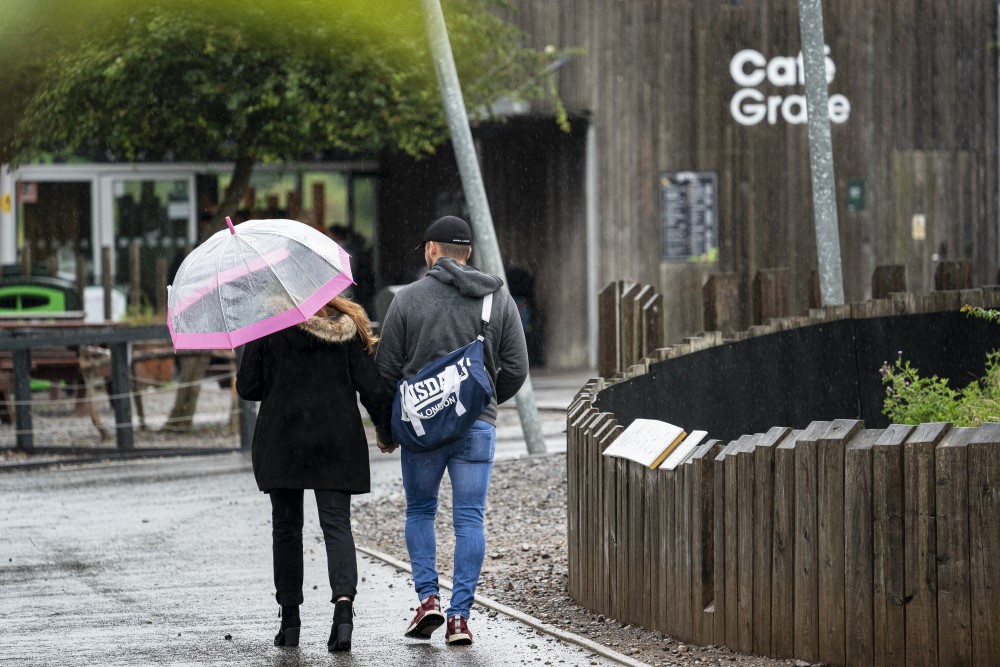 We have multiple spots to grab a delicious meal or snack, including Cafe Graze, Coffee Corner, and Okapi Kiosk (weather permitting) which are open all year. Other seasonal outlets include Bushtucker Bites, Snow Leopard Kiosk, BBQ, and ice cream pods.
You're welcome to bring a picnic if you wish, and there are places to take shelter around the zoo to make sure you avoid eating soggy sandwiches! Our picnic huts can be found at Wild Explorers and by our hippo house. There are also plenty of trees dotted around that you can sit under if you've brought a waterproof mat, (please don't move the picnic benches under trees).
4. No moist maps
Marwell Zoo is owned and operated by conservation charity Marwell Wildlife and sustainability is important to us. We don't offer paper maps to guests when visiting which not only reduces our environmental impact, it means that your map won't get moist in the rain!
There are multiple map boards around the park, as well as our free Marwell Zoo app that has an interactive map, with extra animal facts.
5. Dress right and you can't go wrong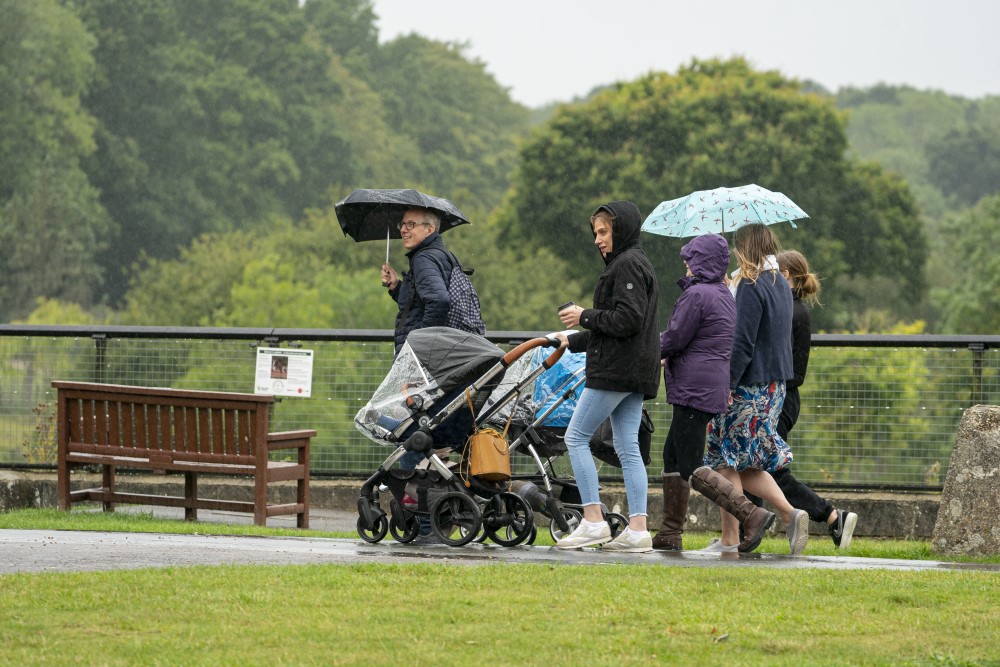 Don't get caught in a shower without your wellies and waterproofs! Walking around with soggy feet and a cold wet chill can put a dampener on a great day out. Make sure you check the weather for Winchester, Hampshire before you visit and bring waterproofs just in case (you can never be too careful, even if the forecast is sunny!)
6. No coat? No problem!
Don't worry if you do get caught unaware, you can buy a (super stylish, we promise) Marwell biodegradable poncho in our Gift Shop when you arrive.
7. Keep your eyes peeled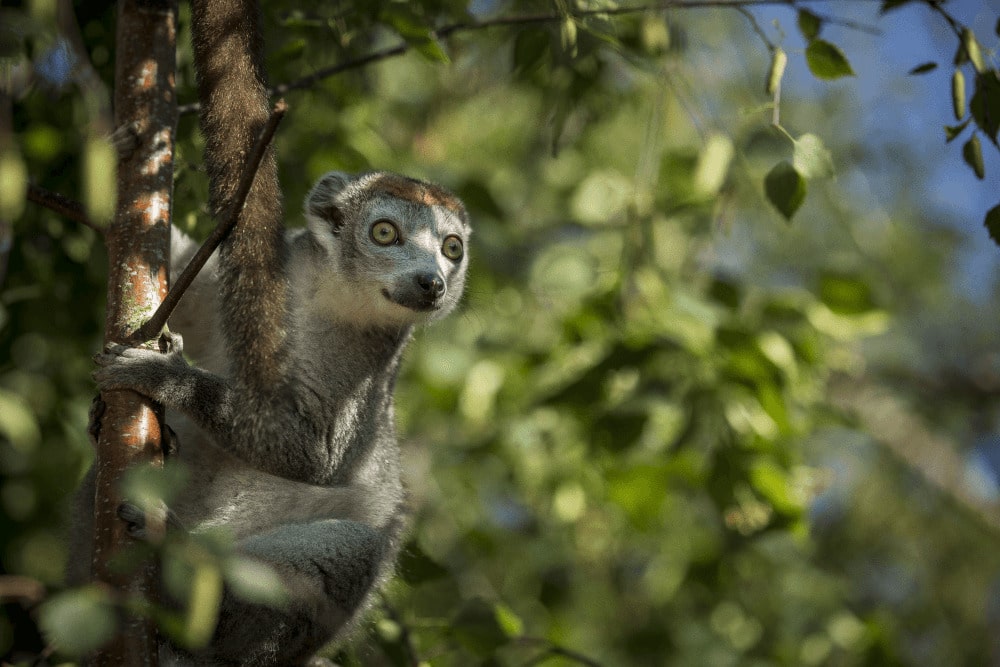 Some species like to hide under foliage or head to their indoor areas if it's a bit wet. If you can't spot an animal in their paddock, be sure to check their indoor area too as most of our enclosures are designed for guests to spot an animal wherever they might choose to be.
8. Dry off in Tropical House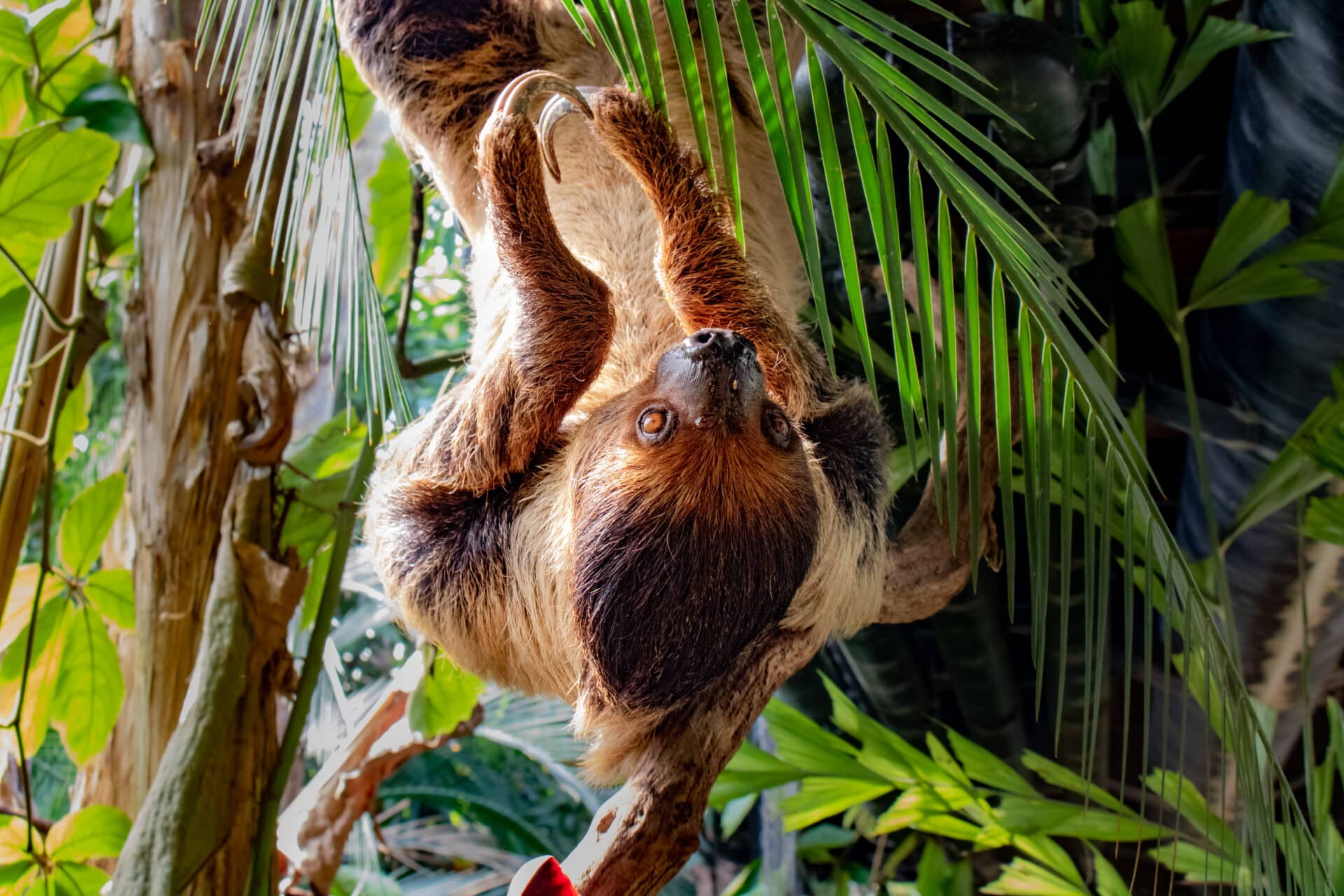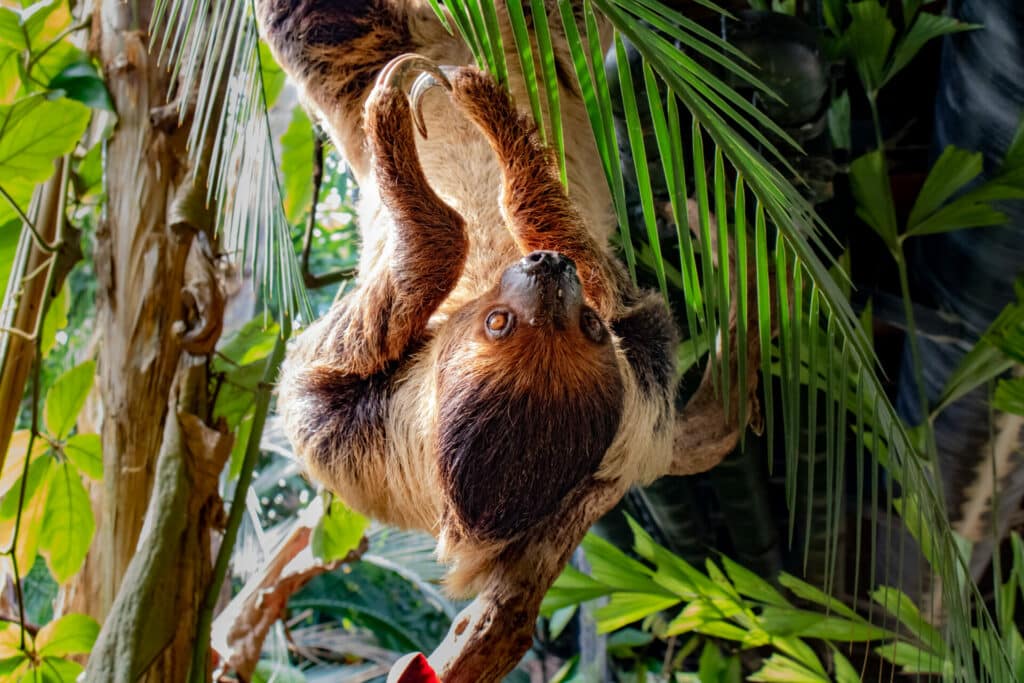 Step inside paradise at Energy for Life: Tropical House! This warm exhibit is sure to help you dry off if you get caught out in a sudden shower. It's also the perfect place to take shelter inside.
Take your time to spot our stunning free-flying exotic birds, as well as Santos our Linné's two-toed sloth, invertebrates, fish, reptiles, and plants.
9. Warm up with a hot drink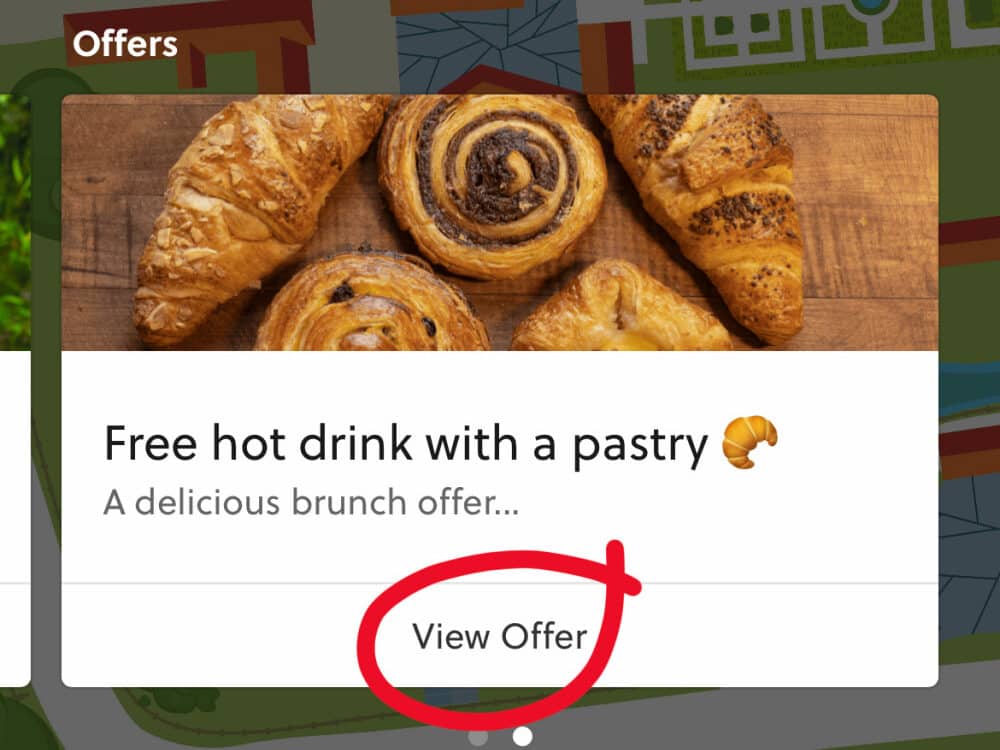 There's nothing better to warm you up than a rest, tasty treat, and a hot drink inside Cafe Graze. Look out over the valley field and you might even see our herd of Przewalski's horses, which were once Extinct in the Wild.
From 1-16 April, purchase any Danish pastry and get a hot drink for free when you show the offer on our free Marwell Zoo app. Available at Cafe Graze, from 10am to 11am only. See app for full details.
10. Get splashing!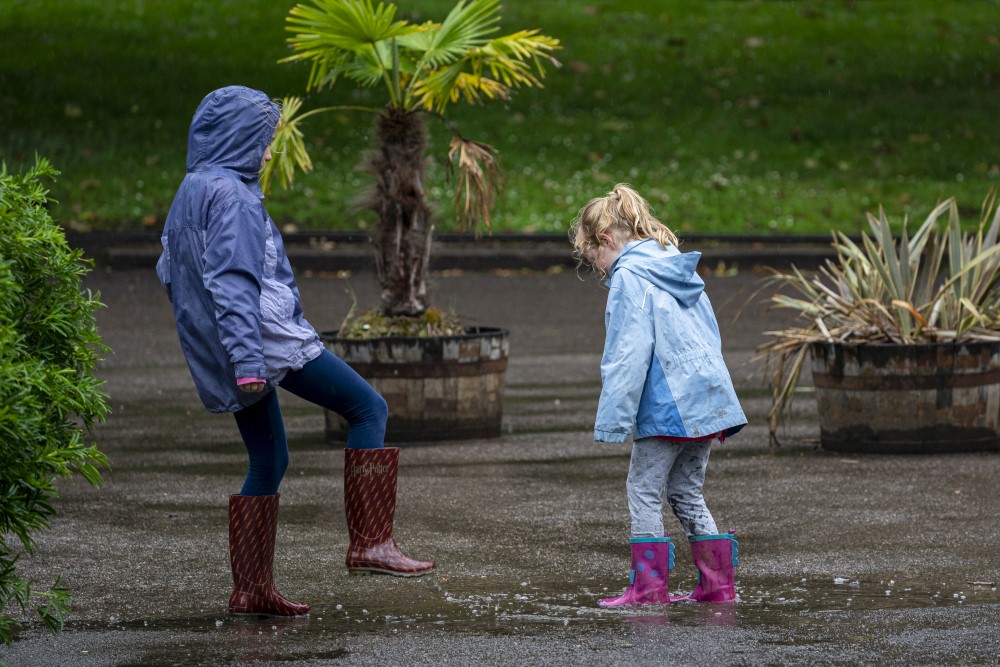 Bringing your wellies and waterproofs means getting to splash in puddles! After a bout of heavy showers, there are some great spots to embrace the weather and splosh about including over by our giraffes and past the hippo house!
We can't wait to see you around the zoo soon – Book now