Top Tips for a Family Day Out at the Zoo!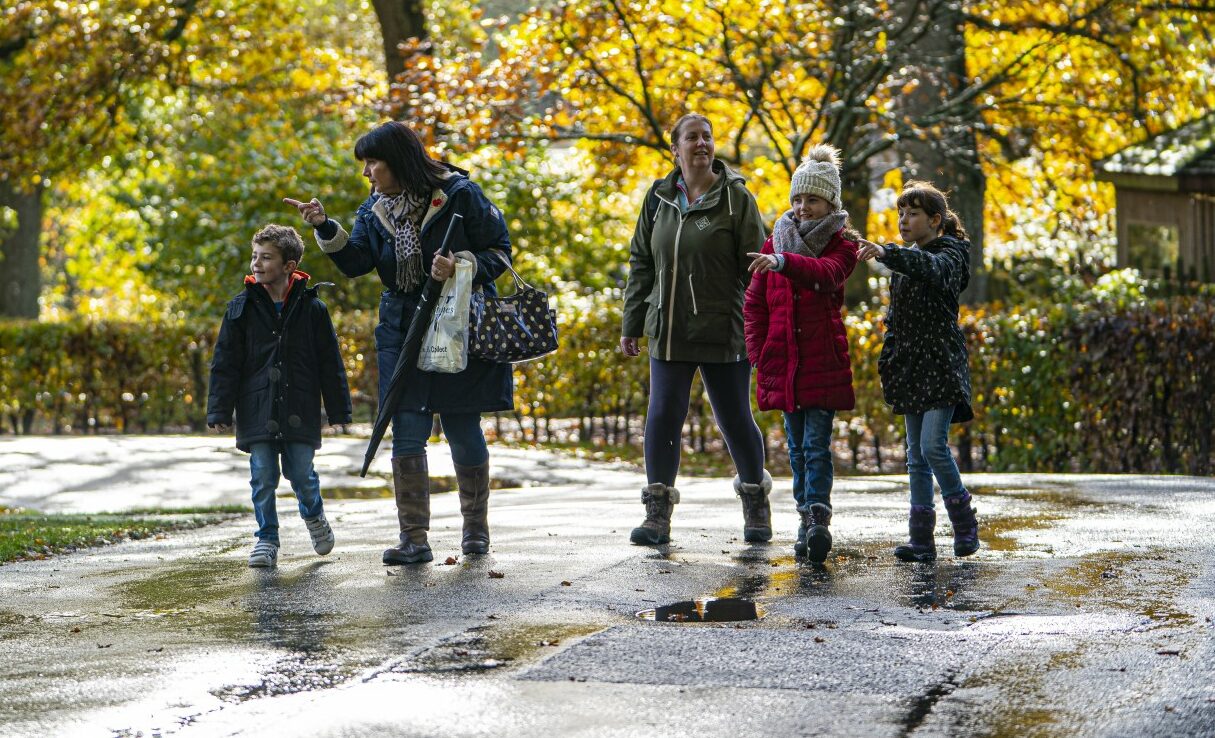 There are few better family days out than a trip to the zoo. Perfect for children and adults, you'll see your favourite animals, learn more about the natural world, go wild in the fantastic play areas, and enjoy much more.
If you are planning a family day out to the zoo, in this article, we offer some useful tips and first-hand advice from parents to help you make the most of your day. Read on to find out more.
Download the Marwell Zoo App
The first and best way to start your planning for a day out at Marwell Zoo is by downloading our new app. The Marwell Zoo app includes great features including an interactive map of the park, daily feeding times, special app-only offers, competitions, animal facts, tips on food & drink in the park, and more.
With all of the information you'll need for the ultimate day out at your fingertips, not only does our app allow you to easily plan your time but adds a whole new layer to your experience. The app is totally free to download from the App Store or Google Play Store and is available now.
Buy your tickets in advance
Standing in a queue with little ones can be a hard way to start any day out, and although we always aim to get our guests into the zoo as quickly as possible, when excitement is high, having to wait even a couple of minutes can cause kids to get fidgety.
If you buy your zoo tickets in advance, you'll be able to skip the small queue with fast-track entry and get straight into the park – no waiting required! This way, not only do you not need to worry about sorting tickets and payment on the way in, but you can also make the most of every minute of your day.
Kaz, mum to Lily and a blogger, offered this advice: "One tip we have is to visit later in the day if possible, as zoos can sometimes be busy in the mornings. Those with younger children tend to head home or to the play areas once they've seen the animals, so zoos can often get a bit quieter as the day goes on."
Alternatively, Mum of two, Rachel, suggests an early arrival to miss the crowds and ensure young children aren't tired when you arrive: "I highly recommend going to the zoo early before it gets too busy and too hot during summer. Also, before your little ones get tired! They will enjoy the zoo more and so will you. There is nothing worse than grumpy overtired toddlers stressing parents/carers out when you all want to have a great time. As a bonus, they will sleep in the car on the way home!"
Whenever you choose to arrive, there will be plenty to see and enjoy once you know what works best for your family.
Plan your timings when you arrive
At Marwell, we have 140 acres of parkland and thousands of animals to see, so there is plenty to enjoy on your day trip. However, if there are certain things you want to see, like animal feeds, then planning your timings is essential. To find out the feed times, download our free Marwell Zoo app. They are a great way to see the animals and learn more about them, so we highly recommend you try to catch one. We may add feeds throughout the day, so it's worth checking back again on the 'Events' tab on our app.
The best way to organise your trip is also with our app! You'll have a park map, daily animal feed times, event and activity times, offers, competitions, and more at your fingertips. This way, you can ensure you aren't on the other side of the park with only a few minutes to spare before the feed you are desperate to see.
The first thing to do when you arrive at Marwell Zoo, or even while you're waiting to enter, is to plan out your day. Make sure everyone in your group is aware of the timings and locations of your 'must-see' moments and hopefully, you can all enjoy a great visit.
Try to align your trip with zoo events
There are often exciting events at Marwell, and if you are flexible on which date you'll be visiting, then trying to align your visit with something that's going on can be a great idea. This way, not only can you enjoy the zoo, but also the extra events. If you have an Annual Membership, it's a great way to mix up your visits.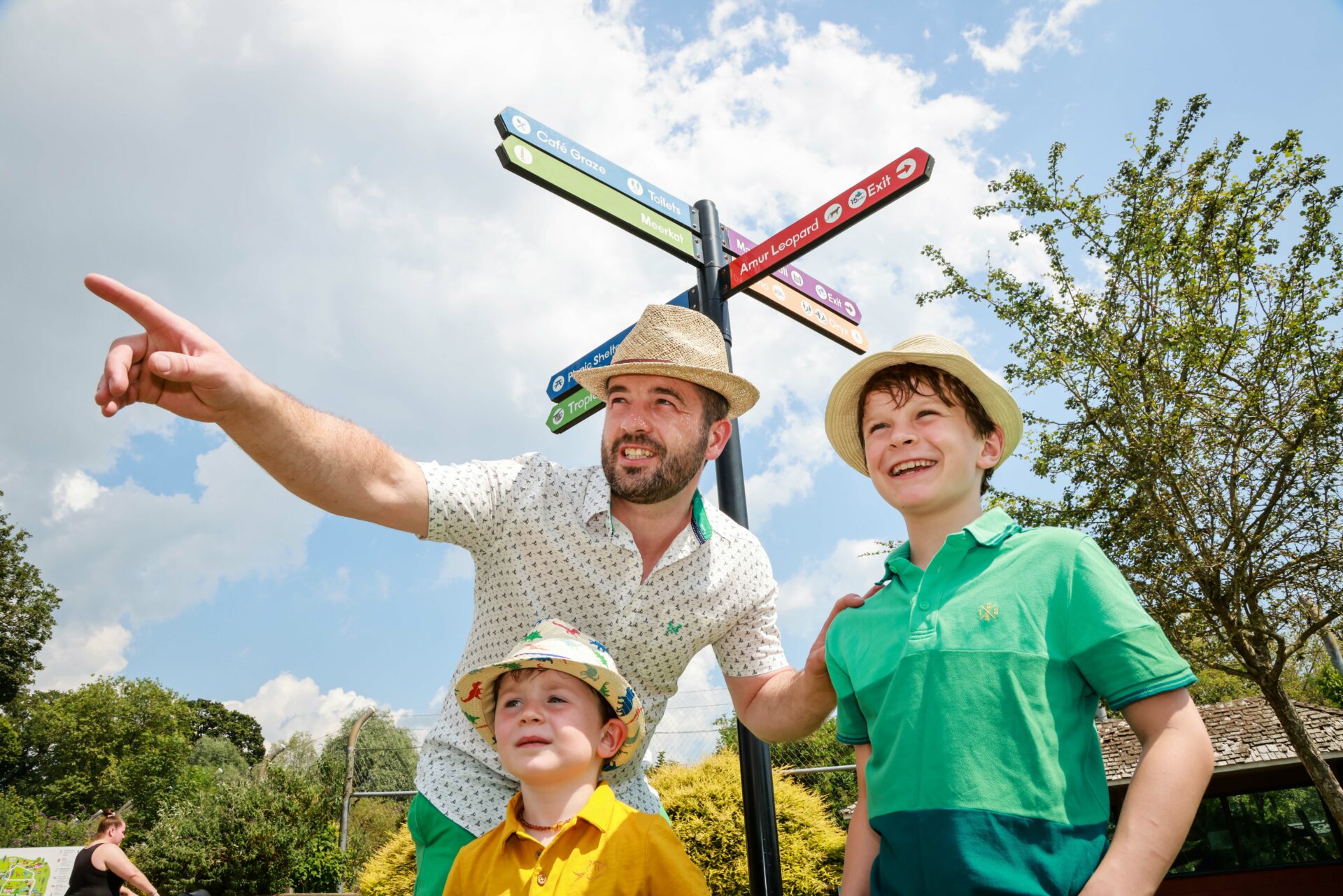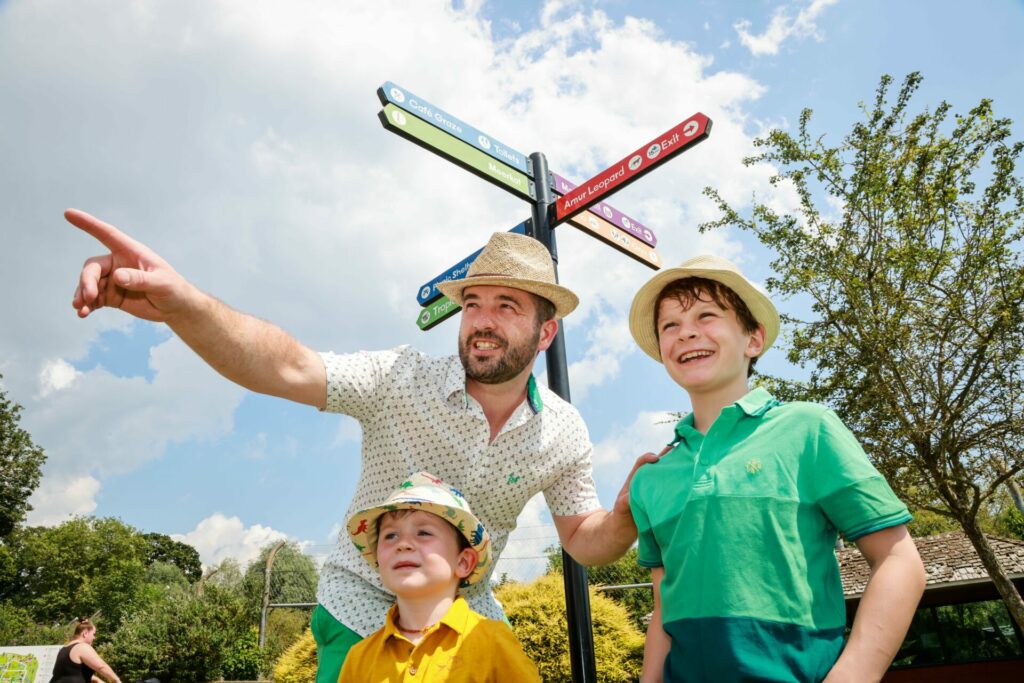 Make sure you're comfortable
A day out at the zoo means a day of walking! You'll explore the animals and facilities, so making sure this can be done comfortably is a must. We'd always recommend our guests wear shoes they know are comfortable and won't rub throughout the day. It's also vital to dress for the weather and can make a day in the rain that much more fun! If you have a child who is younger, bringing a pushchair can be a great idea. This way, you won't need to carry them if they have tired legs and you can put your belongings in the chair rather than carrying them in a backpack.
Jo Boyne, a mum of one and blogger at A Rose Tinted World, was keen to mention this: "My tip is to wear comfortable shoes! You do a lot of walking on a day out and I always end up with tired feet. Comfort over style every time!"
Claire also spoke to us about this, suggesting: "It's a lot of walking, so pace yourself. There are lots of places for pitstops to refuel and hydrate."
For those with accessibility needs, check out our zoo accessibility guide. As well as discussing how we offer support to those with additional needs, the guide details our policy on guide dogs, how we aim to help those on the autistic spectrum during their trip, how to claim free carer tickets, and more.
Explain that you might not see some of the animals
Animal welfare is a priority, and our animals have the choice to be where they would like throughout the day within their enclosure. It might be that they prefer to rest under a shady tree or be indoors, so it's worth checking back later when they may have moved if you're unable to see them on the first try.
Making sure your little ones understand this can help avoid disappointment on the day if there is an animal they don't see. It is also a great learning experience to teach children about the importance of patience.
This is a tip that comes from Kaz, who explains: "We recommend preparing kids who may be disappointed about not seeing certain animals, as the weather can impact if animals are indoors or out. If it is too wet/cold/hot, some animals may prefer to be indoors. So, preparing kids for not seeing certain animals can often help. Saying that, some of our best zoo trips have been on rainy days, as people often change their minds about heading out, but the animals sometimes love it!"
Have extra entertainment to hand
Whether you find yourself having to queue for mid-afternoon ice cream or want to take a break from walking and sit down for a few minutes, having some extra entertainment to hand can be useful. Although there are plenty of animals around, you might find yourself needing something to help keep the kids' minds' active.
This is something that Catherine, mother to two and blogger at Growing Family, suggested: "My tip is to have some tricks up your sleeve for when the kids start to get tired, or you need to queue up for something. Simple games like twenty questions, 'I went to market' or 'would you rather' can help to keep kids busy, or you could create a bingo-style list of things at the zoo for them to spot. Having a few snacks in your bag can be a lifesaver too!"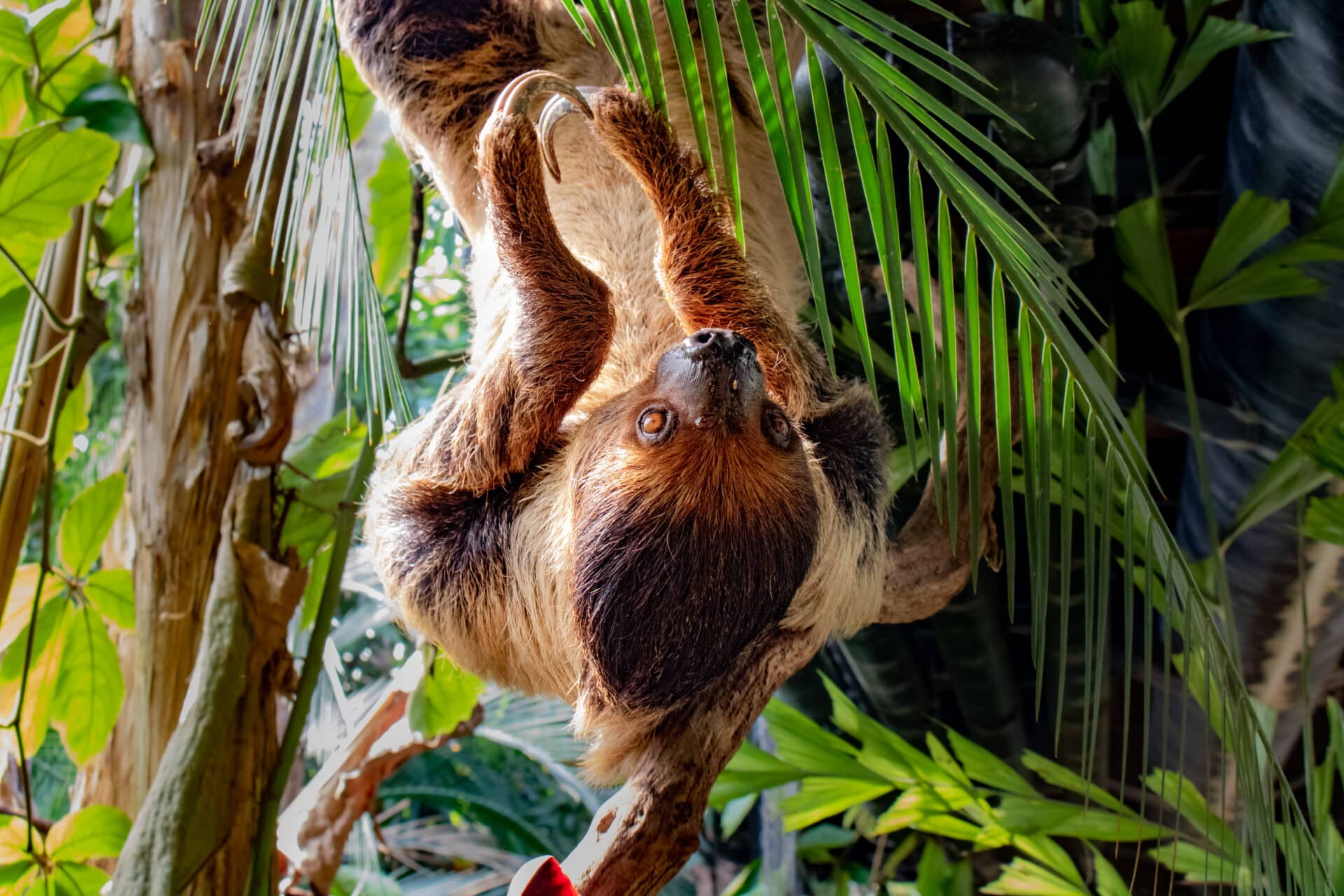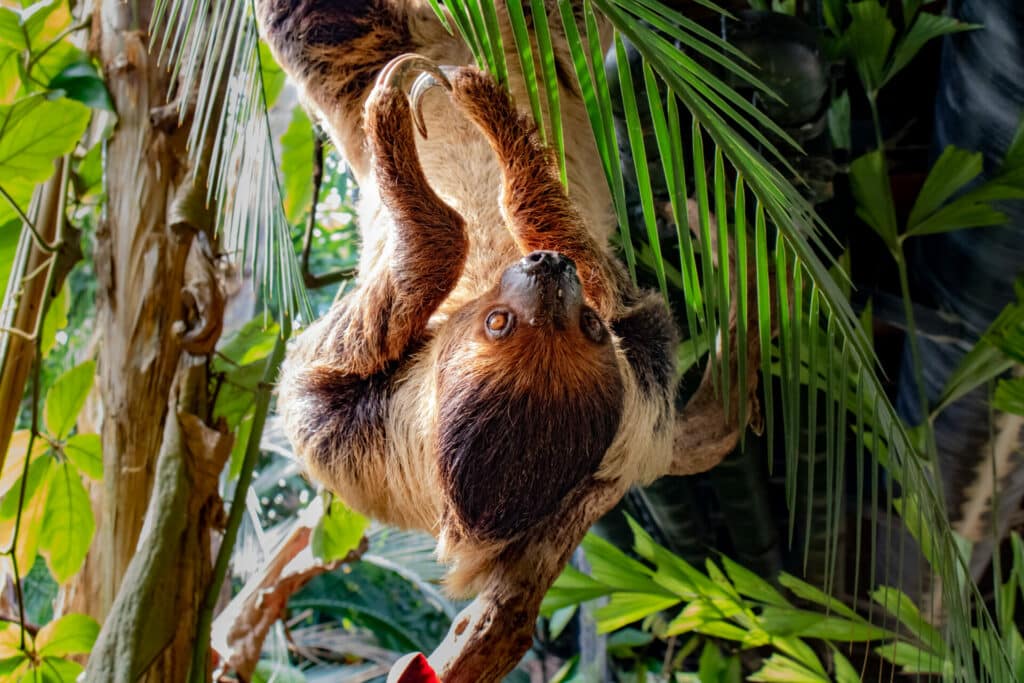 Plan some post-visit activities
A trip to the zoo doesn't have to be finished when you leave the park! There is plenty you can do after a visit to make the most of what you've learned and the experiences you've had. Take turns quizzing your family on some of the facts you've learned during your day or ask your children to make an animal fact file about their favourite animal. It's a great way to be creative and highlight the new information they have learned.
You could also take their love of an animal to the next level. We offer a wide range of animals to choose from, so if your child adores a specific species, why not gift them an adoption? We offer a wide range of adoption packages, so you can adopt a red panda, adopt a Humboldt penguin, adopt an Amur tiger, and more! Gain some amazing rewards and know you're supporting an animal you and your children.
With these tips, we are sure that your next day out at the zoo will be unforgettable. Enjoy a wonderful learning experience, see amazing animals, and make memories with your loved ones. If the zoo is your favourite place for a day out, invest in an Annual Membership and come as often as you like. You'll enjoy unlimited visits for the price of three!
Whether you want more useful articles like this to help you plan your time at Marwell Zoo, or are looking to learn more about what's happening here, head over to our Zoo News page.