We're delighted to unveil a new and improved habitat for our red-necked wallabies!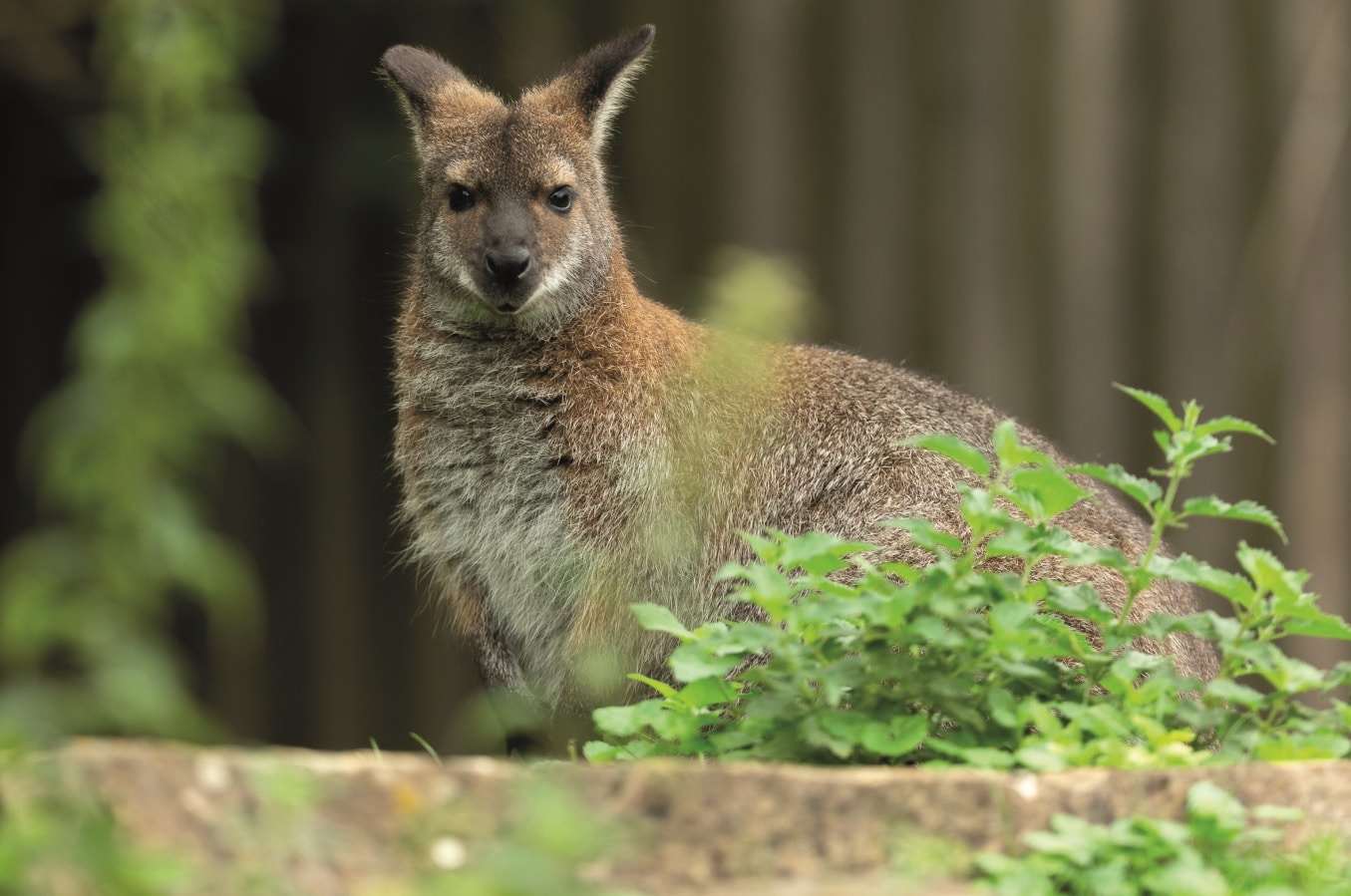 The revamped Wallaby Walkthrough features a small creek, pool, stream and pond and a natural seating area so guests can relax immersed in wildlife.
Helen Murphy, Marwell Zoo's Plants and Landscapes Supervisor, said: "Our aim was to create an immersive landscape for both our guests and the animals, creating a habitat in which the animals could thrive and bring out more of their natural behaviours.
"We've almost doubled the area available to the wallabies and created an area where guests can sit, watch the animals and reflect rather than it being a traditional walkthrough experience. I love how peaceful the enclosure feels, especially when sitting in the dwell area looking back over the pond, watching the dragonflies and damselflies flitting around. Overnight the area turned into a real haven for wildlife!"
The £30,000 project was made possible thanks to a generous legacy donation but transforming the area was no easy feat.
Helen explained: "With one of the wettest winters in over 20 years and then a global pandemic we experienced one or two delays! Following our return from lockdown and furlough, with a much reduced landscapes team, our colleagues across the zoo – even our Chief Executive James Cretney mucked in with shovels and wheelbarrows."
The team moved around 250 tonnes of soil, 80 tonnes of rock and gravel plus 40 tonnes of sand – mostly by hand as the enclosure was too wet to safely use machinery.
The majority of the planting will be done this autumn due to delays caused by the coronavirus lockdown.  
Wallabies are herbivores and 90 per cent of what they eat is grass so the wallabies are taking part in taste tests ahead of Marwell landscapers fully planting their new home so they don't eat everything!
Helen said: "Our vets team have contacted zoo colleagues in Australia and we're hoping to get good results from the taste tests to find grasses that are safe for the wallabies but they don't like the taste of so they will leave it alone, so watch this space!
"It has been a labour of love and my favourite moment was seeing one of the wallabies taking a drink from the pond and then paddling across the pool within the first hour of being released – that's exactly what I had in mind when I designed the water feature but seeing it actually happen was so gratifying and made those cold wet days skidding around in the mud well worth it!"