We're giving our BRICKOSAURS! a fun-filled send-off!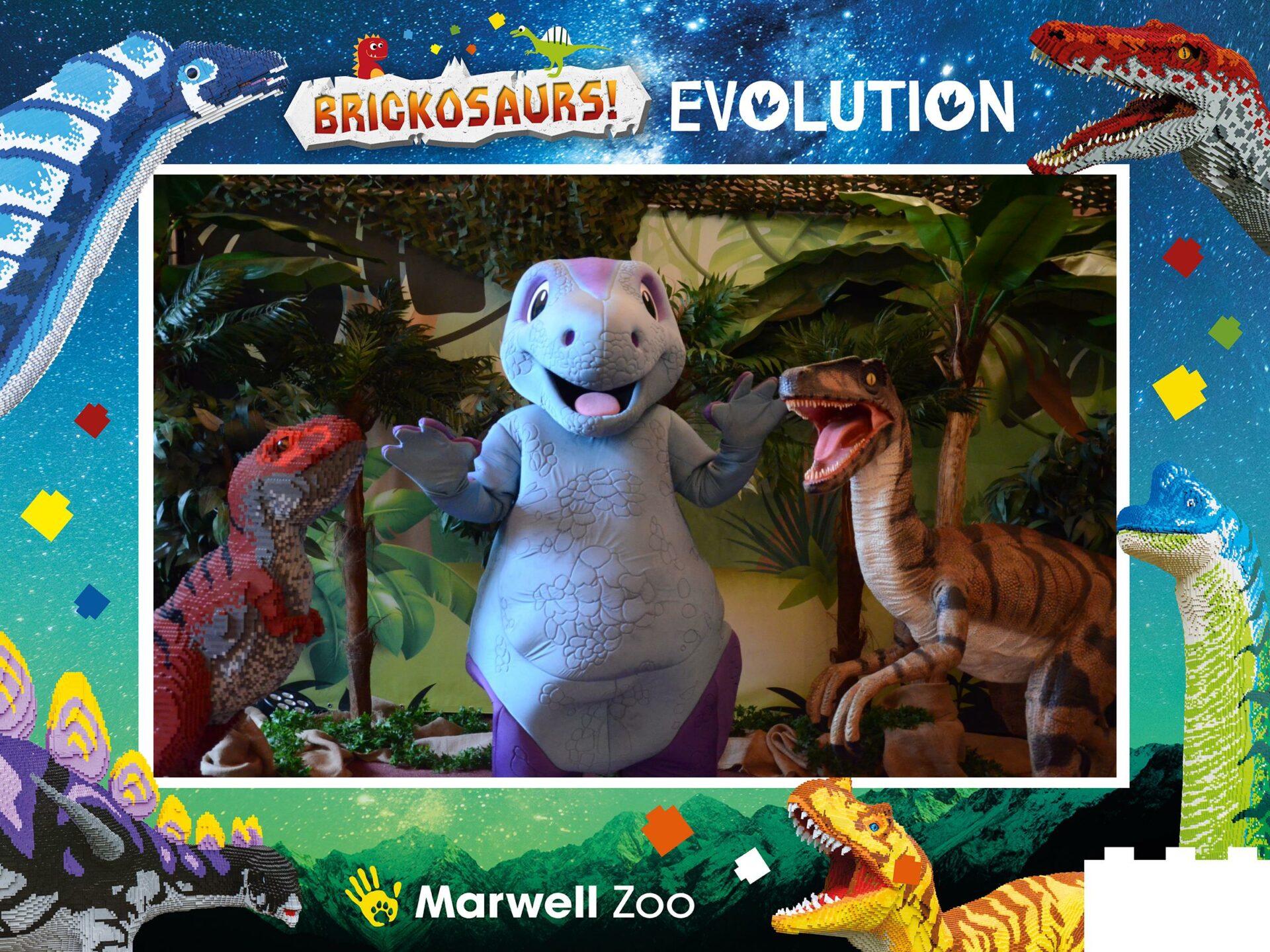 If 60+ spectacular toy-brick dinosaurs weren't enough… on 3 and 4 September, our BRICKOSAURS! Evolution send-off celebration will see even more prehistoric fun around the zoo!
Join us as we give our fabulous BRICKOSAURS! a fitting send-off for the last weekend of our summer event.
We'll be answering your questions with fun Q&As, letting you get up close to some of the incredible sculptures, setting up spots for Instagram-worthy snaps, and inviting our dino mascots to join the fun!
During the weekend there will be:
Exclusive Q&As with build experts from BRICKLIVE International.
Take a photo with our adorable baby dinosaurs in the nursery on the Marwell Hall drive #MarwellBabyDinos.
Some of our bigger dinosaur sculptures will also be moving to Marwell Hall drive from Friday 2 September! Find out which.
Get up close to the incredible Styracosaurus as we take away the fences.
Meet and Greet with Spike the Stegosaurus and Poppy the baby Parasaurolophus.
Grab an immersive souvenir photo with Spike at our Photo Experience in Marwell Hall! £5 per photo or 2 for £8.
View and download the full timetable.
You'll have a wild day out in 140 acres of beautifully lush parkland, with 100s of amazing animals to see! By visiting, you'll also be supporting our vital conservation work both in the UK and around the world. We can't wait to see you soon!