Your support has been incredible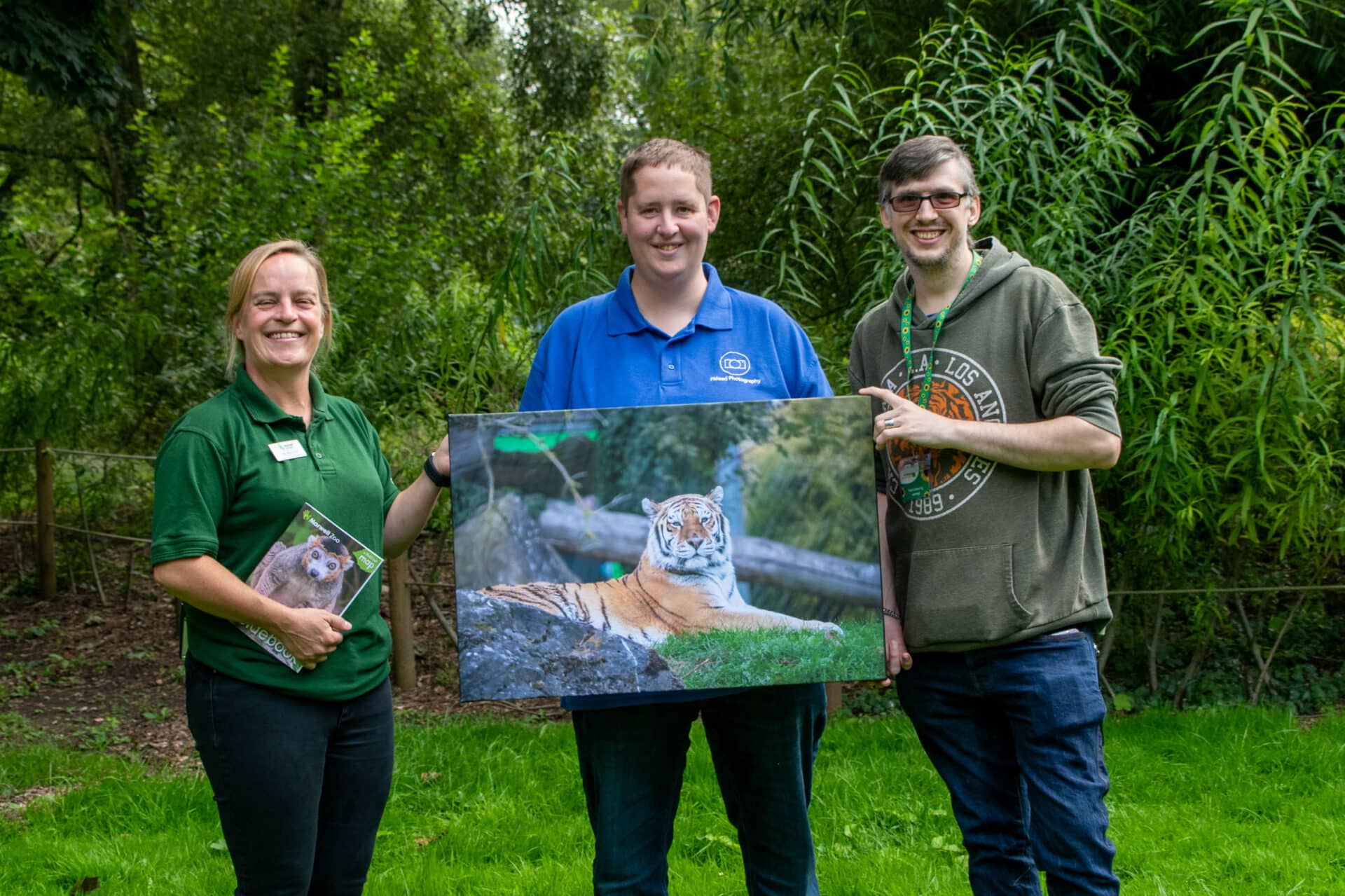 To everyone who has donated, fundraised, become a member or an adopter, sent us messages of support and visited us, we can't thank you enough for your kindness during these difficult times.
Since March 2020, we've lost more than £6.8m due to three closures during the pandemic and we still need your support. Your fantastic fundraising efforts are helping us to ensure we can carry out our vital conservation work and continue to offer the best care to our animals.
Feeling inspired? You can donate or start your own fundraiser via our JustGiving page by clicking the orange 'Start Fundraising' button or get in touch with the fundraising team.
See our fundraising superstars below! 
🌟Wildern School in Hedge End are fundraising for Marwell through a range of fundraising activities this term.
🌟Barbara is celebrating her 70th birthday in November. She's asking for donations to Marwell instead of presents. Hip hip hooray!
Thank you to the following fundraisers who have now completed their challenges:
🌟Elle and Eliza organised a fundraising ball in Southampton, to get all their lovely friends together after a very tough couple of years. They raised a fabulous £2 500 through tickets, raffles, auctions and professional photography on the night.
🌟Emily and Grace held a cake and loom band sale, they raised a whopping £81 for Marwell!
🌟Sharni ran a 24-hour live Twitch feed and raised £150 for us at the same time.
🌟The Alma Inn, Lower Upham, raised £132 over the summer for Marwell
🌟Twyford village held a family music festival in September, a get together after a very tough 18 months. Marwell were one of the charities they supported on the day.
🌟 Kingsmead Day Nursery in Winchester had a week fundraising for Marwell that included a fancy-dress day, a cake sale and a sports day. Lenny the Lemur even made an appearance. They raised over £600.
🌟 Enola completed an incredible six-hour danceathon to raise funds for Marwell! She smashed her £250 target and danced her way to a £1,040 total!
🌟 Alice hula hooped for nine minutes each day in the lead-up to her ninth birthday this April. Her hoop-tastic challenge raised £327!  
🌟 Frank (FMead Photography) raffled off a canvas of one of his stunning photos of our late tiger Milla in support of the zoo. He raised £185 for Marwell. Keep an eye on his pages, as he plans to sell 2022 calendars of his images to raise funds for Marwell.
🌟 Inspirational 'Tiger Ted' walked a tremendous 77 miles before his 7th birthday. He blew his fundraising goal out of the park with an astonishing amount of £7,277 raised for Marwell!
🌟 Elizabeth and Faith cycled an astonishing 150km to raise money for Marwell. They raised a whopping £3,290… wow!
🌟 Five-year-old Alfie completed his "good choices" bike ride. He exceeded his initial target of £500 raised a fabulous £1,301!
🌟 Finn and Lucy walked a truly spectacular 100 miles in March and smashed their fundraising target, raising £365.
Thank you to everyone who has donated through our Just Giving page, run their own extraordinary fundraiser or donated to one of the above. We are extremely grateful for your support and could not do what we do without you!
Could you be featured on our Fundraising Wall of Fame next?
Not sure where to start? View our fundraising packs or get in touch at fundraising@marwell.org.uk