A huge thank you to our fundraising superstars!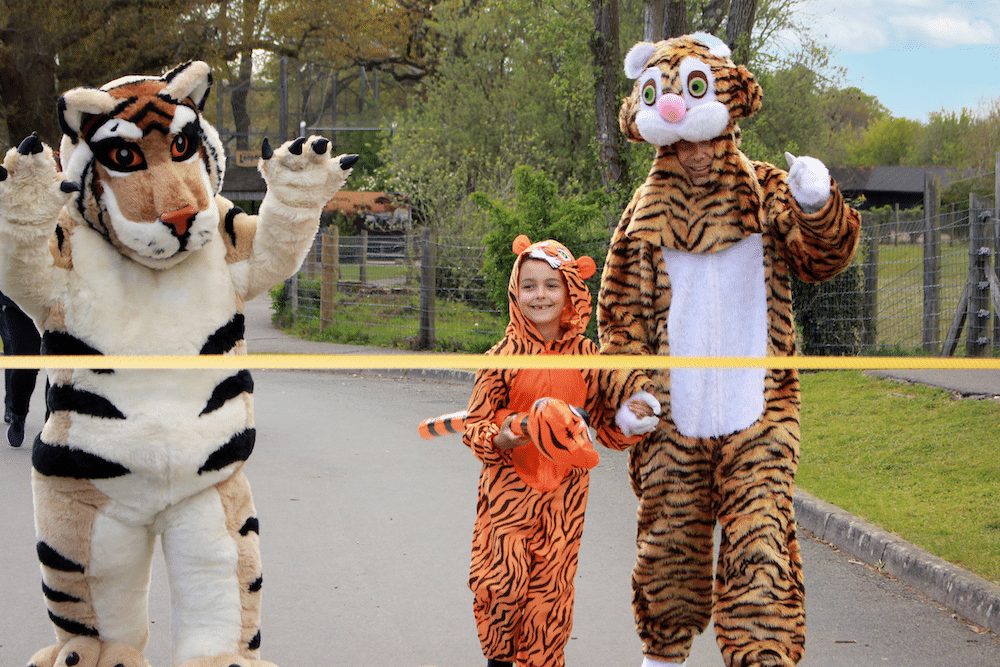 We have been overwhelmed by your incredible support
Your fantastic fundraising efforts are helping us to ensure we can carry out our vital conservation work and continue to offer the best care to our animals. While the zoo is closed, our daily costs remain incredibly high as the responsibility of looking after our animals to the highest standard does not change. Since March 2020, we've lost more than £6.8million due to the pandemic and we're facing our toughest challenge in our nearly 50-year history.Feeling inspired? You can donate or start your own fundraiser via our JustGiving page by clicking the orange 'Start Fundraising' button. 
Check out some of our fundraising superstars below! 
🌟 Kingsmead Day Nursery in Winchester are holding a safari sports day in June to raise money for Marwell.
🌟Wildern School in Hedge End are fundraising for Marwell through a range of fundraising activity. 
Thank you to the following fundraisers who have now completed their challenges: 
🌟 Enola completed an incredible six-hour danceathon to raise funds for Marwell! She smashed her £250 target and danced her way to a £1,040 total!
🌟 Alice hula hooped for nine minutes each day in the lead-up to her ninth birthday this April. Her hoop-tastic challenge raised £327!  
🌟 Frank (FMead Photography) raffled off a canvas of one of his stunning photos of our late tiger Milla in support of the zoo. He raised £185 for Marwell.
🌟 Talented artist Jack (8) drew an animal for every donation made through his fundraiser. He was kept extremely busy and raised £650 from 41 supporters, that's a lot of drawing! 
🌟 Inspirational 'Tiger Ted' walked a tremendous 77 miles before his 7th birthday. He blew his fundraising goal out of the park with an astonishing amount of more than £7,277!
🌟 Elizabeth and Faith cycled an astonishing 150km to raise money for Marwell. They raised a whopping £3,290… wow!
🌟 Five-year-old Alfie completed his "good choices" bike ride. He has exceeded his initial target of £500 raised it to £1,301!
🌟 11-year-old Aimee, who is a big fan of meerkats, ran a marathon for Marwell and raised a remarkable £558.
🌟 Finn and Lucy walked a truly spectacular 100 miles in March and smashed their fundraising target, raising £365.
🌟 Chloe and 11-month-old Finley walked 100 miles in March too, they raised £210!
🌟 Devon walked 10,000 steps a day in March and raised £60 for Marwell!

Could you be featured on our Fundraising Wall of Fame next?
Not sure where to start? View our fundraising packs or get in touch at fundraising@marwell.org.uk

Other ways to support the zoo: 
😄 Raise funds for wildlife with  Give as You Live!
🎁 Give an animal a gift from our Amazon Wish List.
🛍 Our ethical Gift Shop goodies are available for delivery.
🐯 Adopt your favourite animal.
💚 Enjoy exclusive benefits as a Marwell Member.