BRICKOSAURS! Evolution, a world-first collection of toy brick dinosaurs arrives at the zoo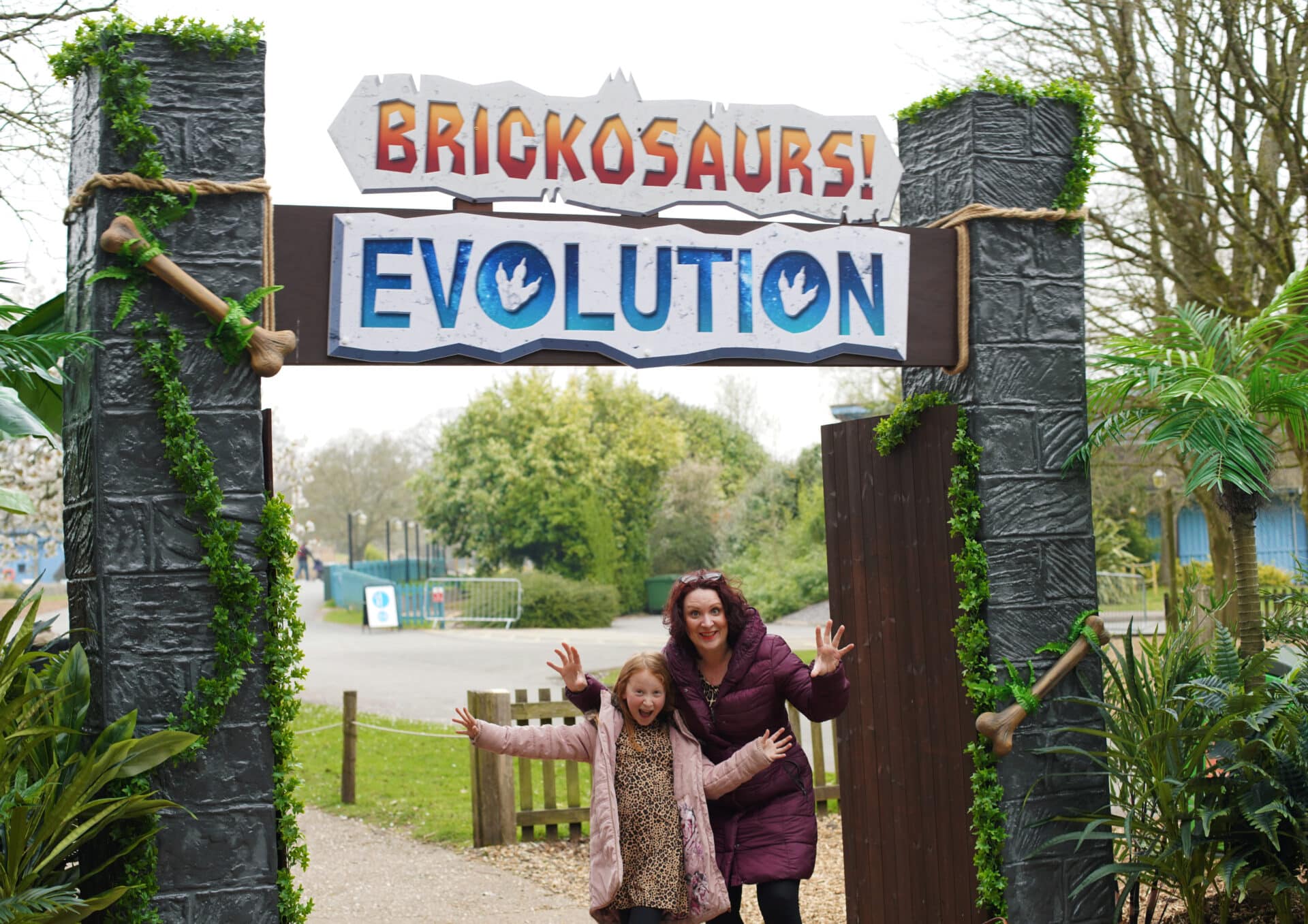 A world-first collection of 55 prehistoric creatures made using more than 2 million toy bricks have taken over the zoo for the launch of BRICKOSAURS! Evolution.
Step back in time and embark on a prehistoric adventure through the park, coming face-to-face with a huge variety of dinosaurs.
From roaring Raptors to the incredible seven-metre-long Spinosaurus and a huge Mosasaur emerging from the water, the BRICKOSAURS are sure to excite families, toy brick and dinosaur enthusiasts alike.
There are plenty of fun extras too! Download our new free app to follow the educational BRICKOSAURS! trail with fascinating dino facts and build stats at every turn, plus test your inner palaeontologist with our prehistoric quiz (paper trails also available).
Walk in the footprints of giants and discover how our ancestors founded prehistoric creatures at the Fossil Zone, see an amazing display of early marine creatures and take part in our competitions; Guess the Weight of the Spinosaurus and Guess the Bricks in the Mosasaur!
Sean Mannie, Commercial Director, said: "The BRICKOSAURS are back, and they have evolved! It's a fantastic all-new show featuring 55 models, made from 2 million toy bricks! Our guests will be able to embark on a prehistoric adventure through the park coming face-to-face with a huge variety of dinosaurs.
"We're certain the show will make Marwell a 'must-visit' family day out in 2022 and will thrill guests, dinosaur and toy brick enthusiasts of all ages. Marwell is home to more than 140 exotic and endangered species and over 2,500 animals across 140 acres of beautiful parkland so there's plenty to see and do!"
Visit on opening weekend (2-3 April) and you'll be in for an extra treat: meet our very own dinosaur characters, Spike the Stegosaurus and Poppy the baby Parasaurolophus, plus get up close to the Spectacular Styracosaurus sculpture! See the full itinerary online.  
The event has taken professional builders at the Hampshire workshop of Bricklive International more than 9.000 hours to complete.
To build a Brickosaur, a creative meeting takes place to decide on the species and the exact pose to ensure the design will pass rigorous health and safety checks. Designers then create a 3D digital model featuring the toy bricks and colours using computer sculpting software. Teams of between two and seven then build each sculpture around stainless steel frames to ensure structural integrity and safety, gluing together one brick at a time.
BRICKOSAURS! Evolution is included with general admission to the zoo.
Marwell Zoo offers visitors the opportunity to get up close to amazing members of the animal kingdom, from Amur tigers to towering Rothschild's giraffes.
Conservation charity Marwell Wildlife owns and operates the zoo, so every penny spent supports amazing projects to conserve habitats and species both in Hampshire and around the world.
Tickets are available 7 days ahead only. We are continuing to manage numbers to ensure a comfortable experience so all guests including members must prebook online before they visit.