How do our animals cope with the heat?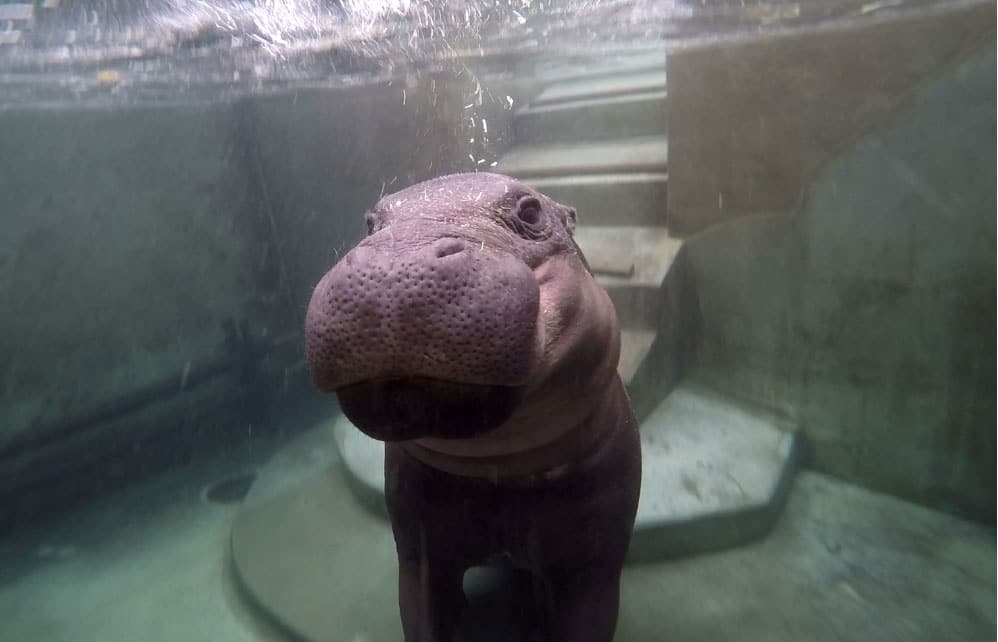 Many animals at Marwell can be found in countries where temperatures soar. As such, they have natural adaptations to help cope with the heat!
Pygmy hippos
Pygmy hippos can be found in the so-called Upper Guinea Forest of West Africa and live in tropical forests close to streams and swamps. Pygmy hippos do not have sweat glands in the skin, so cannot cool themselves through sweating as humans do. Instead, they avoid the harsh sun, bathe in water, and produce a shiny fluid from their skin that protects them against sunburn and infections!
Humboldt penguins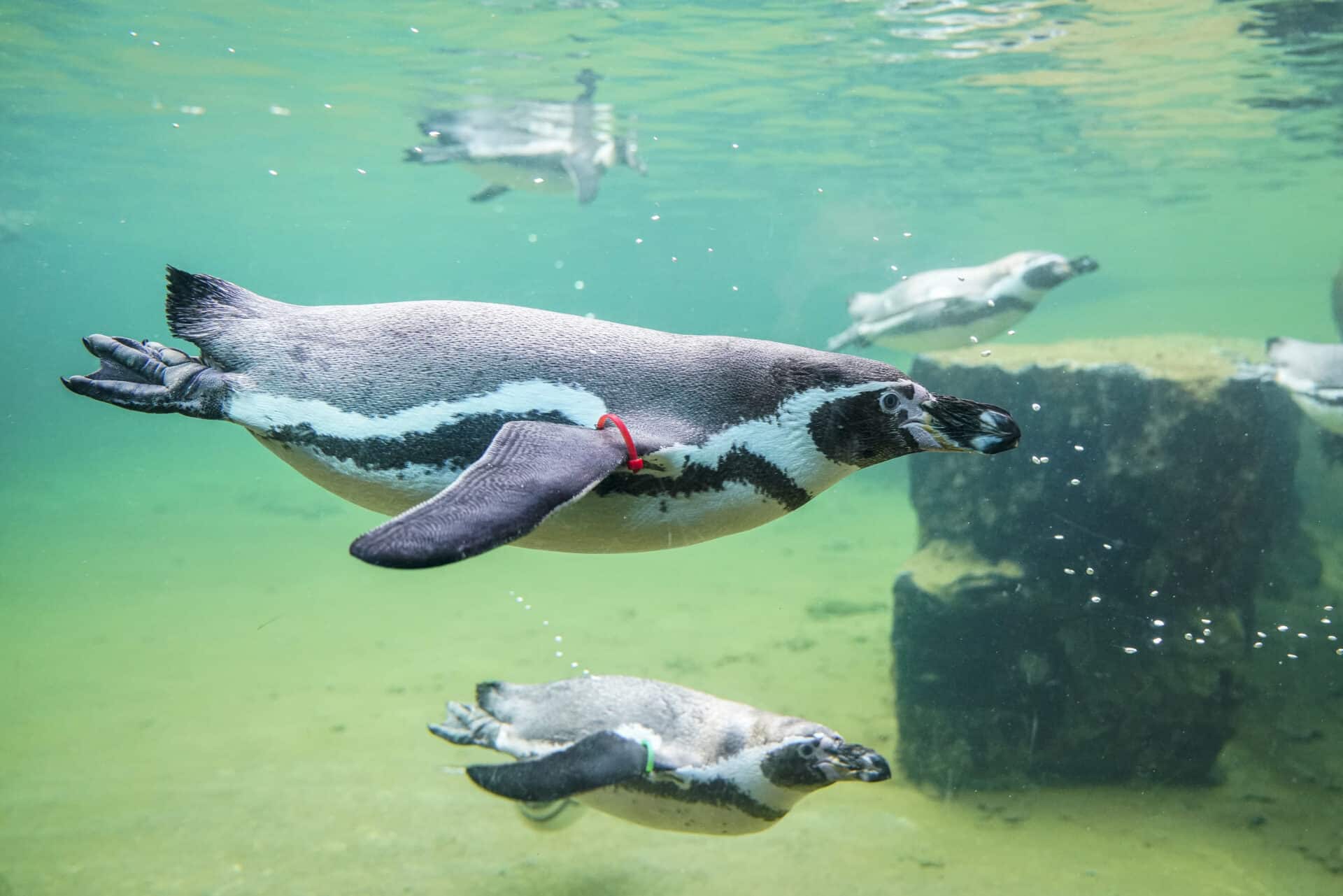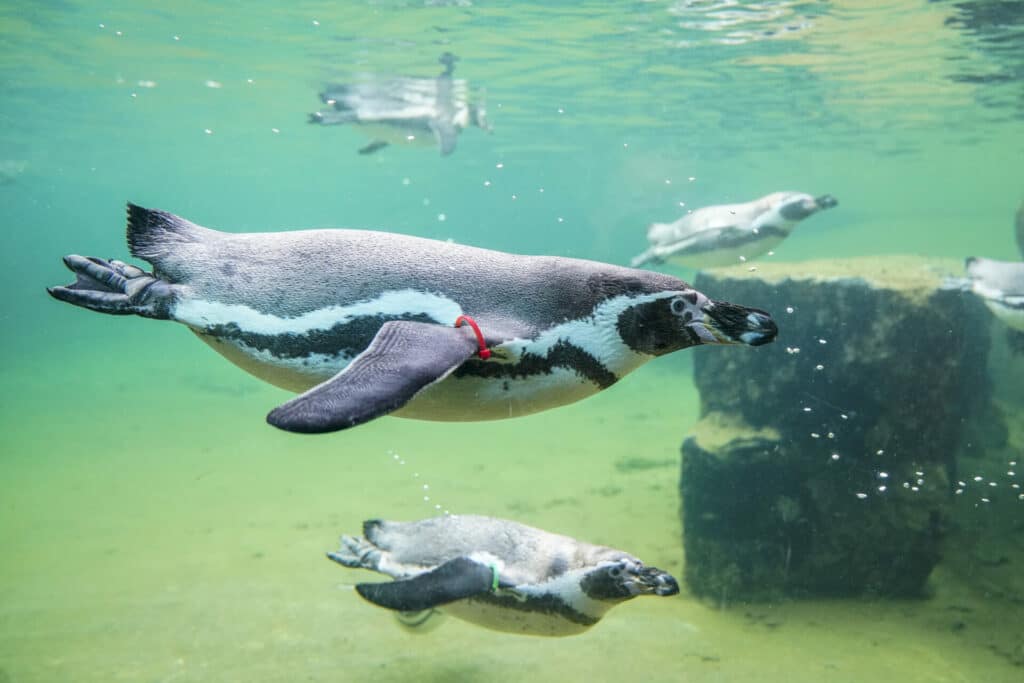 Humboldt penguins are a marine species from the sub-tropical and temperate coasts of Chile and Peru in South America. Our colony can enjoy a dip in their pool if they need to cool down. Head down the steps at Penguin Cove to watch them dive underwater.
Linné's two-toed sloth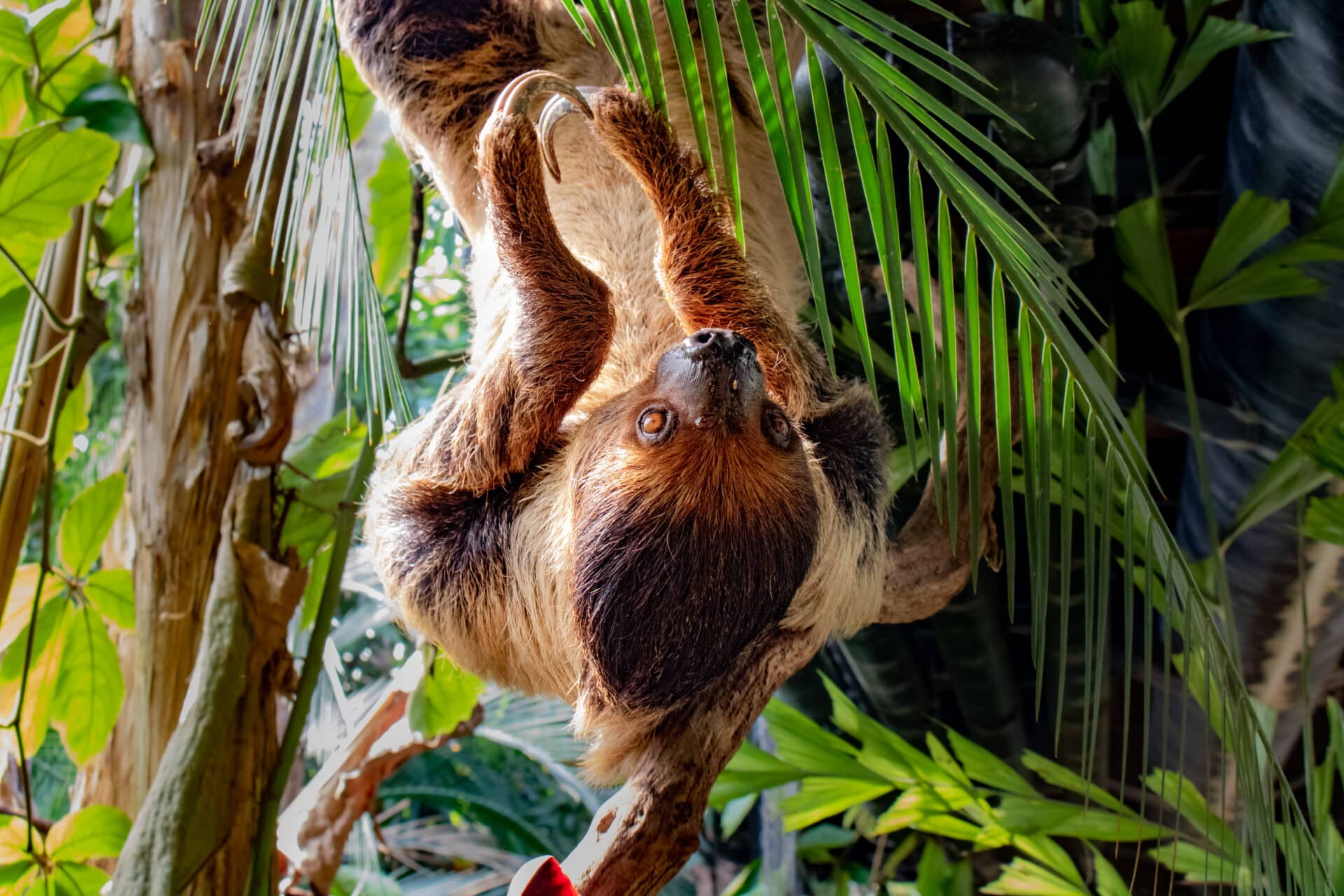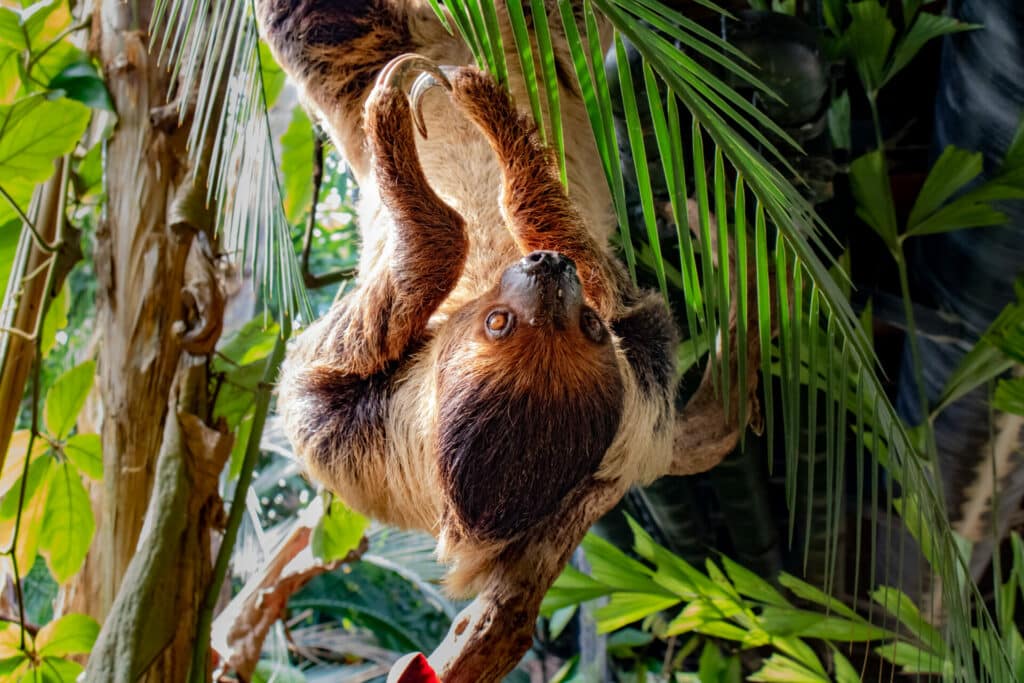 Linné's two-toed sloths have the lowest and most variable body temperature of any mammal (range 24C–33C). This varies considerably depending on the temperature of their surroundings. In the wild, sloths are therefore restricted to equatorial habitats where the temperatures are constantly warm. With a reputation for being slow, these unusual energy-saving mammals live life upside-down, their bodies and behaviours adapted to their tropical, tree-dwelling (arboreal) lifestyle. They change their behaviour to help regulate their body temperature, seeking shade if too hot or direct sunlight to warm up.
Addax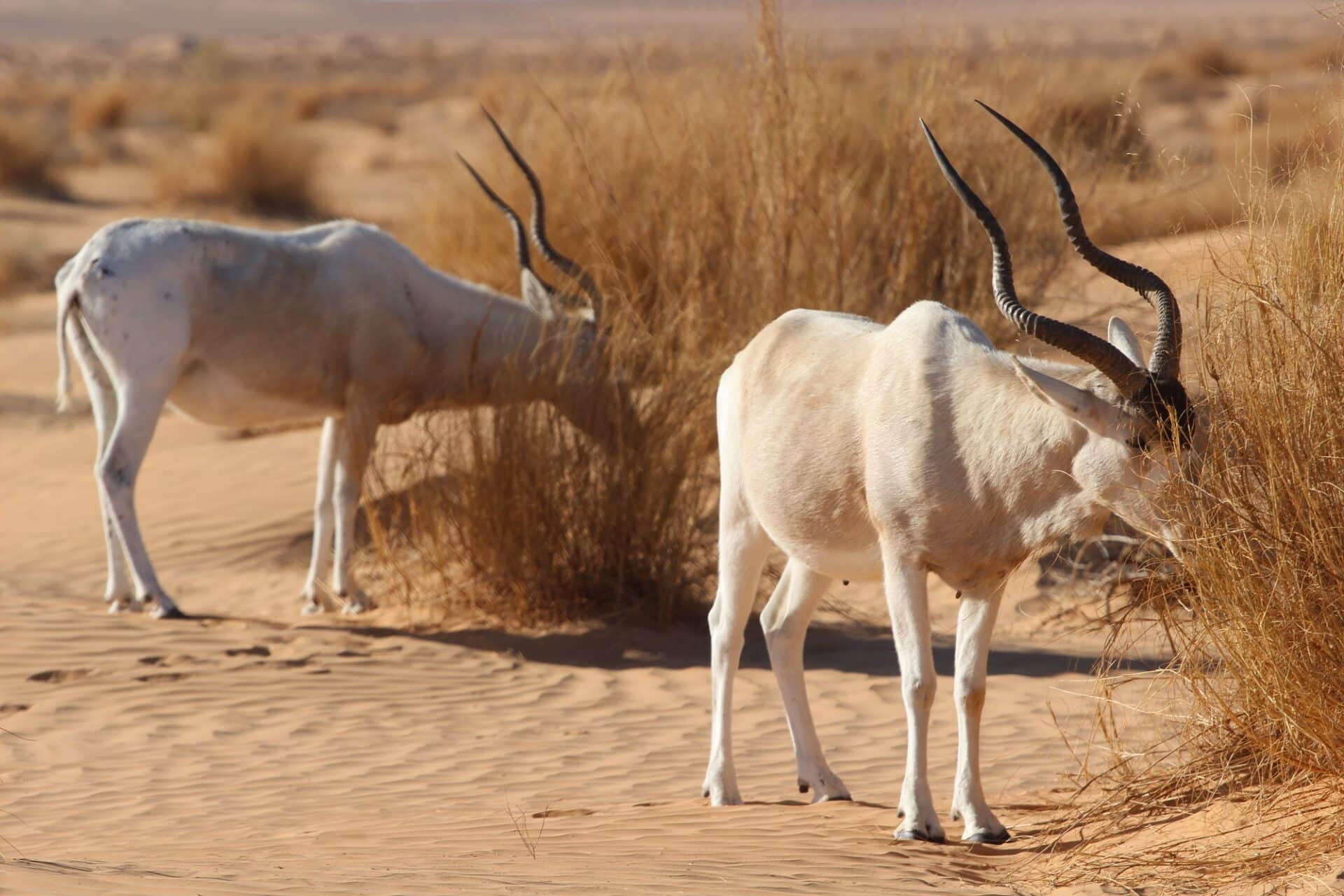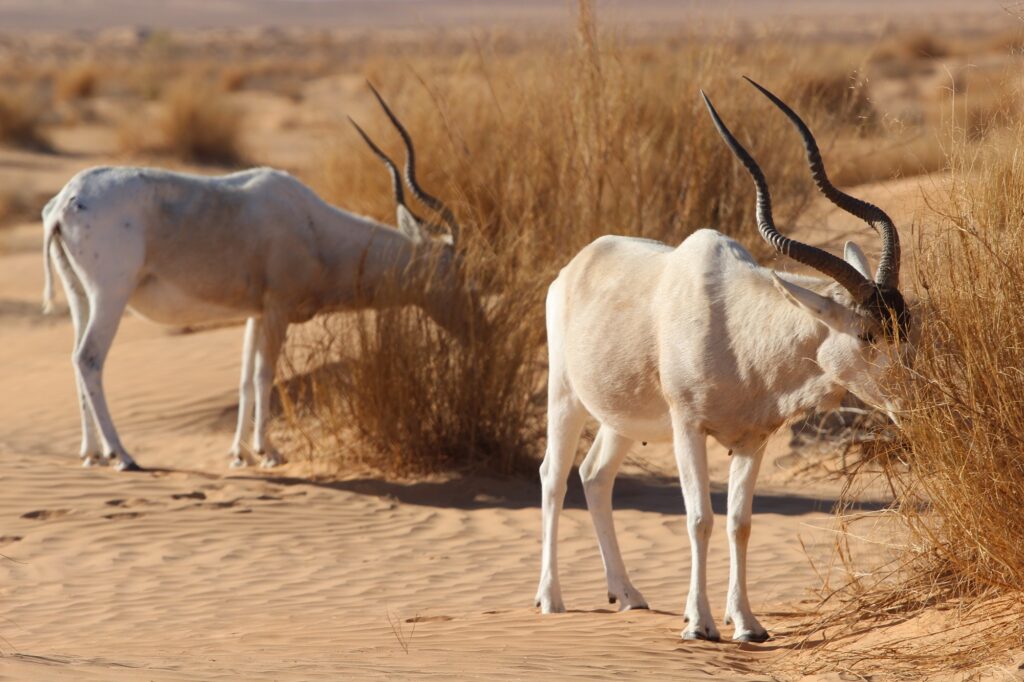 Desert-adapted species like the addax and Arabian oryx live in habitats with extreme temperatures that can reach above 45° celsius. To help them keep cool, they will feed in the cooler hours of the day and at night. They find shelter and rest during the hottest parts of the day. Addax have a pale coat to reflect the heat and large hooves which spread out to help them move in sandy habitats.
Learn how many more species cope in the heat by reading our animal fact files!
Some species may sometimes need a little help staying cool… see what our keepers have been up to!