Tips to help you stay cool at the zoo…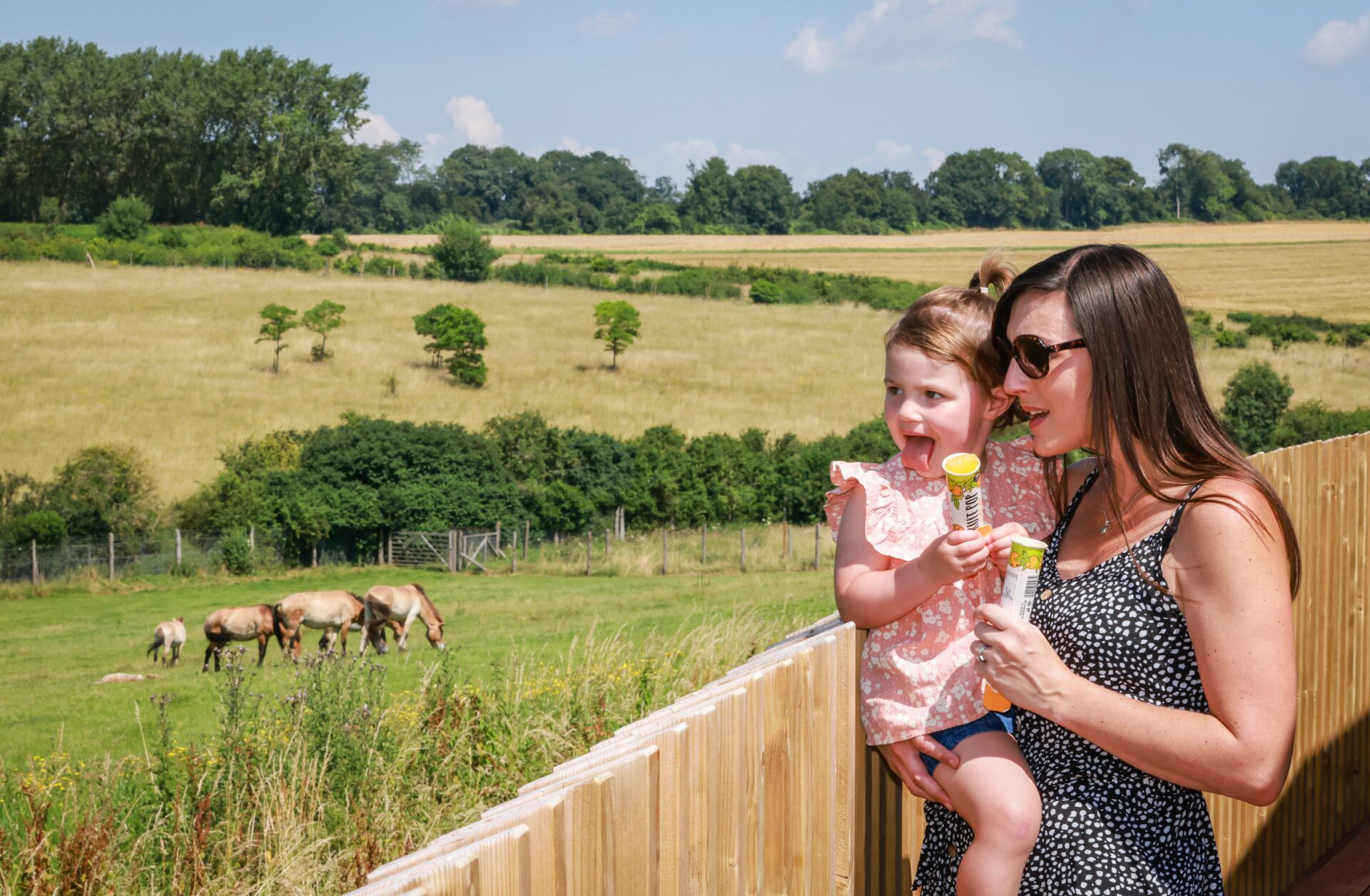 If you're visiting us soon, make sure you're prepared for the hot weather! Just in case you forget anything, we've got you covered…
💦 Stay hydrated! We have free water fountains dotted around the park (you can find their locations on our free app map, or on the map boards around the park), so remember to bring your reusable bottles or purchase one while you're here. They're available in our Gift Shop and at Café Graze for only £2.99.
🌳 Indoor areas are limited at the zoo; however, we have lots of shady trees around our 140-acre park to help you shelter from the sun. Our Amur tigers tend to spend the hottest part of the day resting in the shade, and it's worth following their lead!
🐾 Our animals may choose to rest in the shade or head indoors to keep cool. Most of our animals can also be seen indoors. We recommend walking slowly and watching patiently as if trying to spot them in the wild! If they're not visible, it's worth popping back later in the day when they may have moved.
🚶‍♂️ The zoo is pretty big (140 acres of beautiful open parkland!), so make sure to take regular breaks from walking and sit and enjoy the sights and sounds of the zoo in the shade.
👟 It can be tempting to feel the breeze on your feet, but please ensure footwear is worn around the park while you visit!
🧴 Lather on the sun cream. Need a top-up? We have bottles in our Gift Shop for £5.99.
👒 Don't forget your hat and sunglasses! Sun hats are available in our Gift Shop in both adult and child sizes, starting at just £5.99.
🥵 Take care when using playgrounds – sometimes our slides get very hot! The same goes for the hippo statue next to our pygmy hippo house.
🍦 Enjoy a pit stop in the shade with a refreshing vegan ice cream…
🚂 Give your legs a break and enjoy a round trip on our road train for just £2 per person. Buy your tickets and hop aboard at Okapi Station. Please note, if it gets too hot in the train cabin for our driver, we may need to temporarily suspend the service.
🌴 Please note, if the weather becomes too hot for humans inside Energy for Life: Tropical House, we may need to temporarily close the exhibit for the safety of our guests.
🐶 Please don't leave pets in cars. Clearly we love animals, so ask that you leave all dogs and other pets at home and don't leave them to suffer in your car. When we find pets in cars we contact the police. Scenterbarks is a local dog daycare centre in Otterbourne (10 mins away) open from 8am – 6pm Monday to Friday.
🚑 If you do start to feel unwell, we have trained First Aiders on site, so please make sure to reach out to a member of staff for help. For first aid or emergency assistance please call 01962 777983, use one of our free emergency telephones at our playgrounds, or speak to a member of staff.