We've welcomed a rare new white rhino!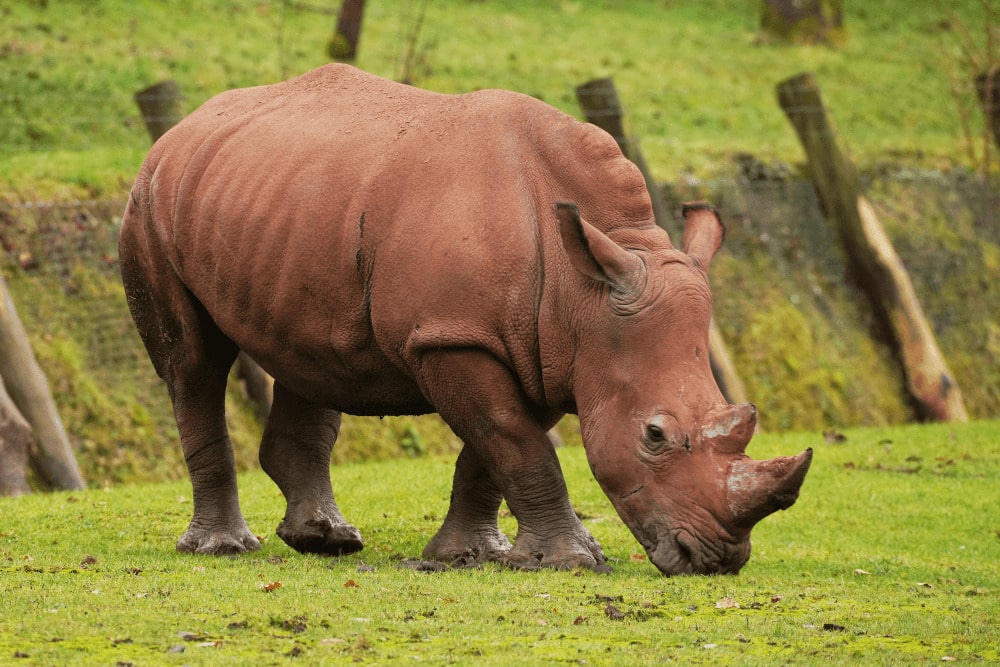 A rare new white rhino has arrived at Marwell Zoo as a welcome addition to the endangered species breeding programme.
The four-year-old female named Zahra has joined us from South Lakes Safari Zoo in Cumbria.
Keepers say Zahra is settling in well after being introduced to our females Kiri, Sula, and Pembe. Rhinos are one of the world's largest land animals, and although Zahra is smaller than our other four rhinos, she still weighs 1800kg, the same weight as a large car!  
Zahra is an important part of the European Ex-Situ Programme and it is hoped she will mother calves with our male rhino Jabari in the future.
Ian Goodwin, Animal Collection Manager for Hoofstock and Carnivores, said: "We're delighted to welcome such a precious addition to our 'crash' of rhinos at the zoo. She is a confident young female and is interacting well with the others and once they have established dominance, I'm certain she'll settle in well. Keepers are getting to know her character and we are all very excited to have another rhino.
"We hope Zahra will breed, however she is a little young yet. We haven't introduced Zahra to Jabari just yet but he seems very excited to see her! We hope in the future Zahra will help secure the future of white rhinos as their numbers are declining in the wild and zoos play a vital role in saving this species."
The Southern white rhino is listed as Near Threatened on the IUCN Red List of Threatened Species, and their numbers are reported to be decreasing. The species was almost hunted to extinction by the end of the 19th Century, with approximately 20-50 individuals remaining. Conservation efforts led to their recovery and recent estimates suggest there may now be around 18,000 individual white rhinos. However, the species remains at risk from illegal hunting (poaching) for their horns.
You can find Zahra, Kiri, Sula, Pembe and Jabari at Wild Explorers!
For the latest updates follow us on social media.