Why you should visit Marwell this Autumn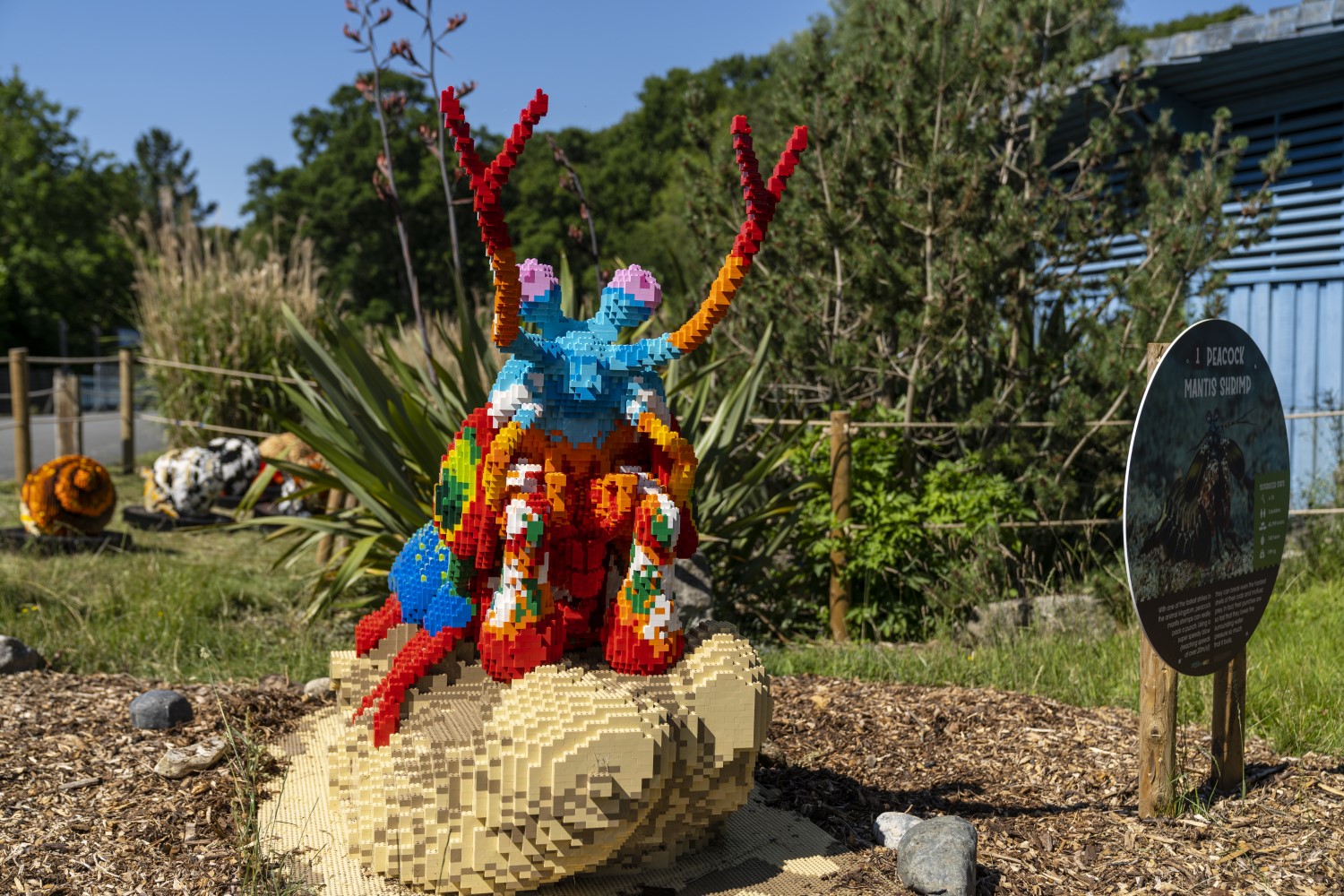 Autumn is a beautiful time to get outdoors and admire the changing colours of Marwell's stunning parkland while learning more about our hundreds of endangered and exotic species.
Plus, don't miss your last chance to see the world exclusive larger than life toy brick adventure, SUPERSIZED! now on display until 1 November 2020.
Featuring up to 30 models of curious real-life creatures, the amazing event has been made using more than two million toy bricks. From sneaky predators such as the venomous blue-ringed octopus and the aptly named assassin bug to the three-metre tarantula and towering two metre spitting cobra, these fearsome species have been magnified to enormous proportions.
Enter the zoo through a 'shrinking machine' and follow an educational trail to discover more about each of these often-misunderstood creatures.  
Around the zoo, our animals' behaviour can change during the colder weather so you might even spot different animals out and about – our big cats such as our Amur tigers and snow leopards are particularly active when it is cooler.
Our 140 acres of landscaped grounds with beautiful ancient trees are the perfect place to get closer to nature and watch dazzling colours come to life, but there are plenty of dry areas around the zoo too. Look for the umbrellas on our park map to see all the indoor zones including our Energy for Life: Tropical House.
Your favourite animals may include our white rhinos, Amur tigers, Humboldt penguins, Rothschild's giraffes and snow leopards to name a few. However, from our fascinating binturongs Banu and Bellatrix to reptiles such as the venomous Gila monster and Dumeril's ground boa in Cold Blooded Corner, Marwell offers you the opportunity to learn more about some lesser known members of the animal kingdom.
Don't forget, under threes visit for free so make the most of bringing your little monkeys during term time this autumn. Little ones will love running wild in our five adventure playgrounds!
We look forward to seeing pictures of your Autumn adventures at Marwell on our social media channels, so don't forget to tag us whether you are discovering our animals in the crisp fresh air, meeting our fearsome SUPERSIZED! creatures, enjoying a cosy hot chocolate from Café Graze or catching crunchy red leaves as they fall from the trees!  
Booking is essential. SUPERSIZED! is included with general admission.