International Tiger Day: when is it and what to know?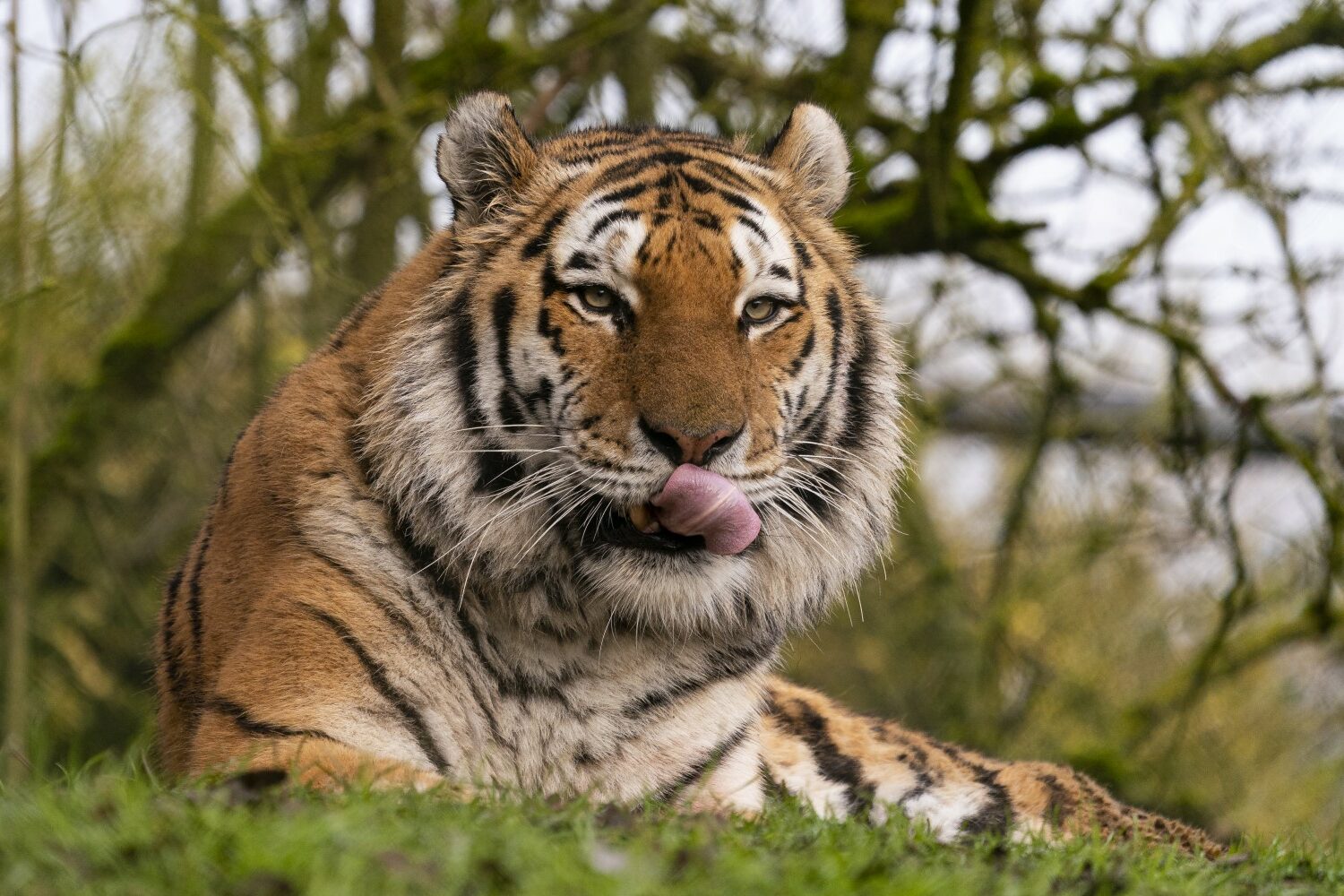 Learn everything you need to know about the international day of the tiger.
International Tiger Day is a great annual event, and here we explain what it is, why it's important, and what you can do to help tigers around the world. Also, find out about the Amur tigers living at Marwell and the ways we're helping this amazing species. Read on to find out more…
When is International Tiger Day?
International Tiger Day is an annual event that happens on the 29th of July every year.
The first International Day of the Tiger was on 29 July and took place at the Saint Petersburg Tiger Summit in Russia. It started when the thirteen tiger range countries decided to come together to start 'Tigers Times Two' (Tx2) – a global mission to double the wild tiger population. Now, it's an international and annually celebrated day and focuses on the goal of doubling tiger populations.
Why is International Tiger Day important?
Every year on 29 July, Global Tiger Day aims to educate the world on the issues tiger populations face and garner support for charities and other organisations supporting tigers.
The story of Amur tigers clearly shows the success conservation measures can have. They have already made an amazing comeback from the brink of extinction in the 1930s. At that time there were just 20-30 individual wild animals left. Russia then banned the hunting of tigers and reduced the hunting of their main prey species. This allowed Amur tiger numbers to climb to around 350 – 400 animals by the early 21st century and justified downgrading the Amur tigers' conservation status from Critically Endangered to Endangered.
Impacted by hunting and illegal wildlife trade, human conflict, prey loss and habitat loss, tigers have been on the brink of extinction. International events like Global Tiger Day go a long way to raise awareness for tiger conservation efforts.
Tiger populations have been rising thanks to conservation efforts in large part due to the work of charities and other organisations, as well as International Tiger Day, but the species still needs support. Wild tiger numbers are still only a fraction of what they once were. It's reported that there are currently only around 3,900 tigers in the wild, and the initial goal of conservationists is to raise this to 6,000.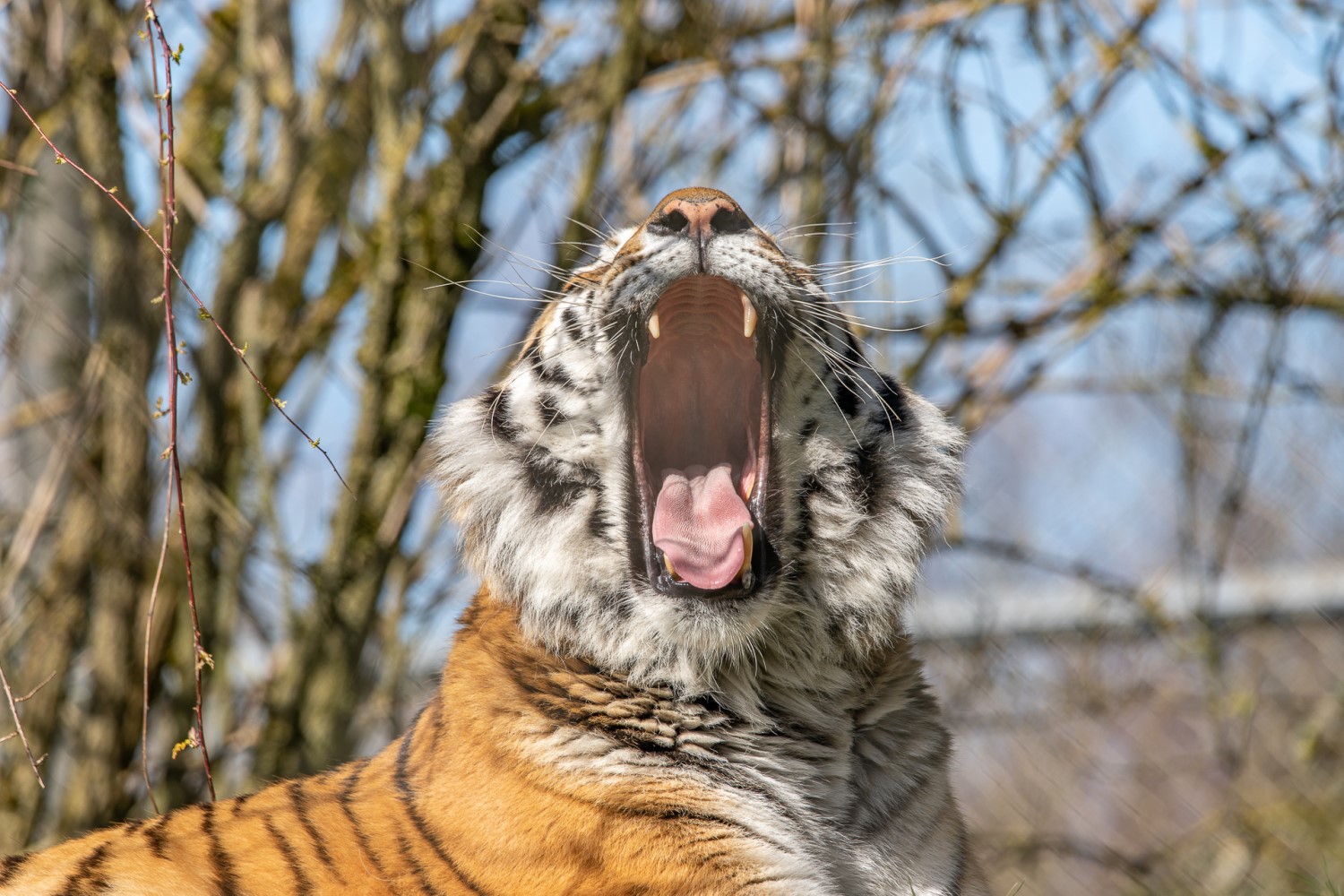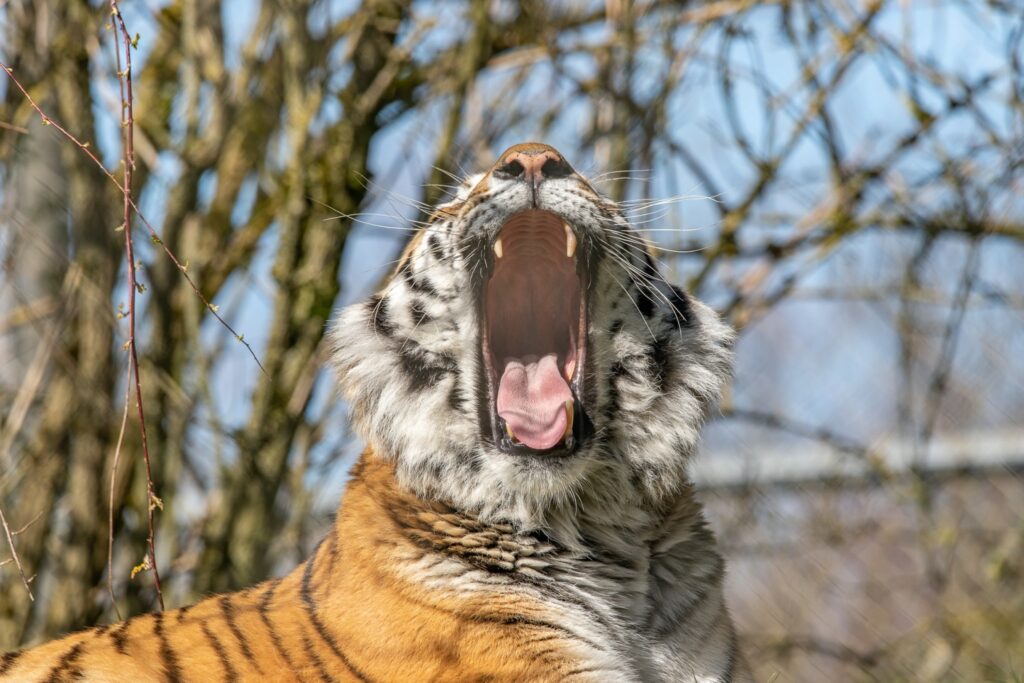 How to support International Tiger Day
There are a lot of ways people can support the International Day of the Tiger from wherever they are located. For animal lovers, offering your support this year on World Tiger Day can make a real difference in spreading awareness and actioning change.
Ways you can support International Tiger Day:
Share the message
Adopt a tiger at Marwell Zoo
Donate to a tiger conservation charity
Share the message
The simplest way to help support the annual event is to share the message and let people know it's happening. You'll find a range of charities and organisations that work on conservation projects to protect tigers. From these organisations, you can share information on how to support their work as well as tiger facts and statistics. You could also simply repost their content on your social channels or bring them up in conversation. There are many ways you can spread the message!
If you work in a school, or have young children and want to help them learn about tigers in an age-appropriate way, we've got some wonderful free resources which can help with your lessons or at-home learning in a fun and engaging way. Talking to children from an early age about the importance of the environment and conservation can help to create a generation of naturalists and keen eco-warriors who are passionate about saving our planet.
Every year, International Tiger Day is becoming more and more well-known, and helping to amplify the message is the quickest way to help and need only take a few seconds of your time.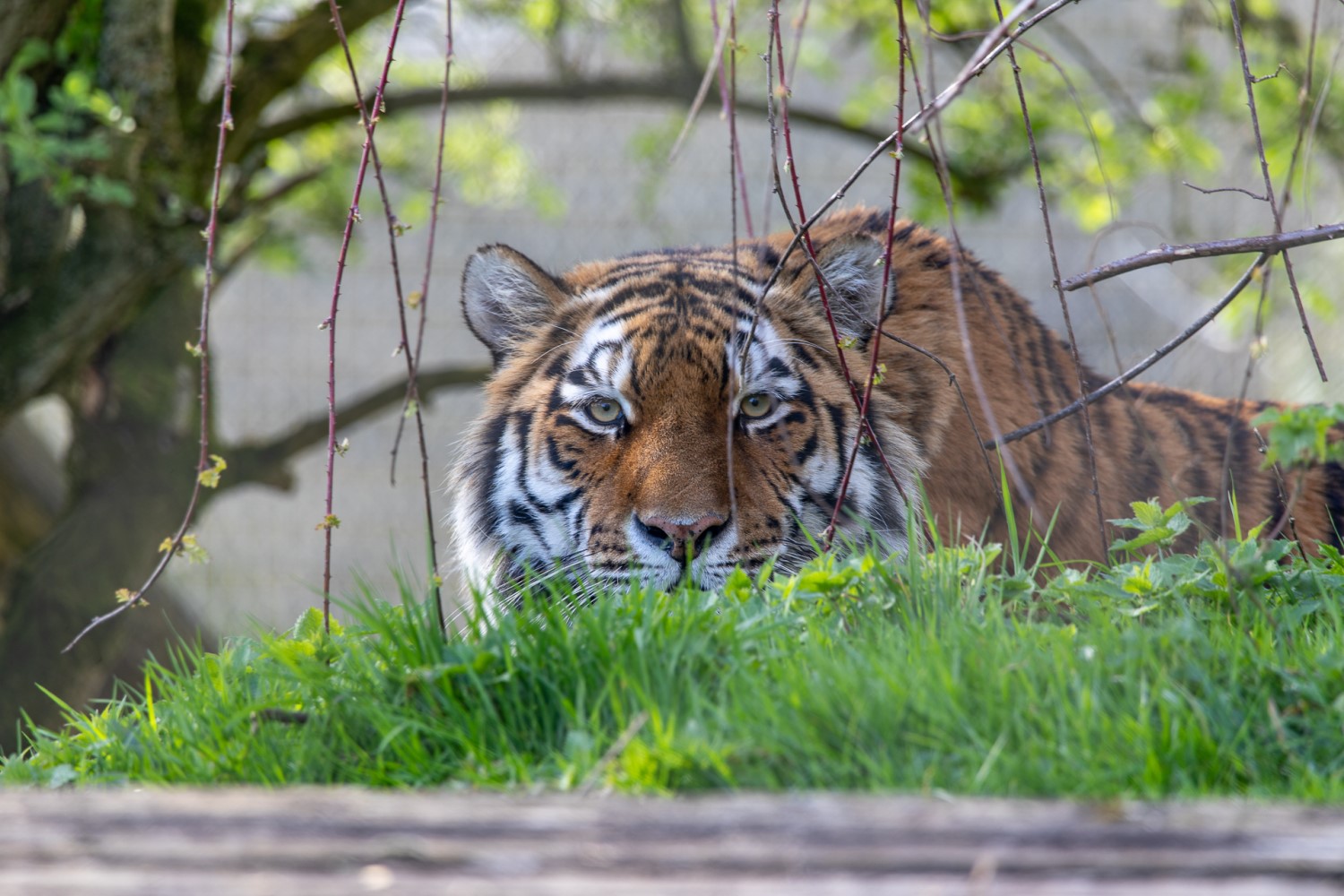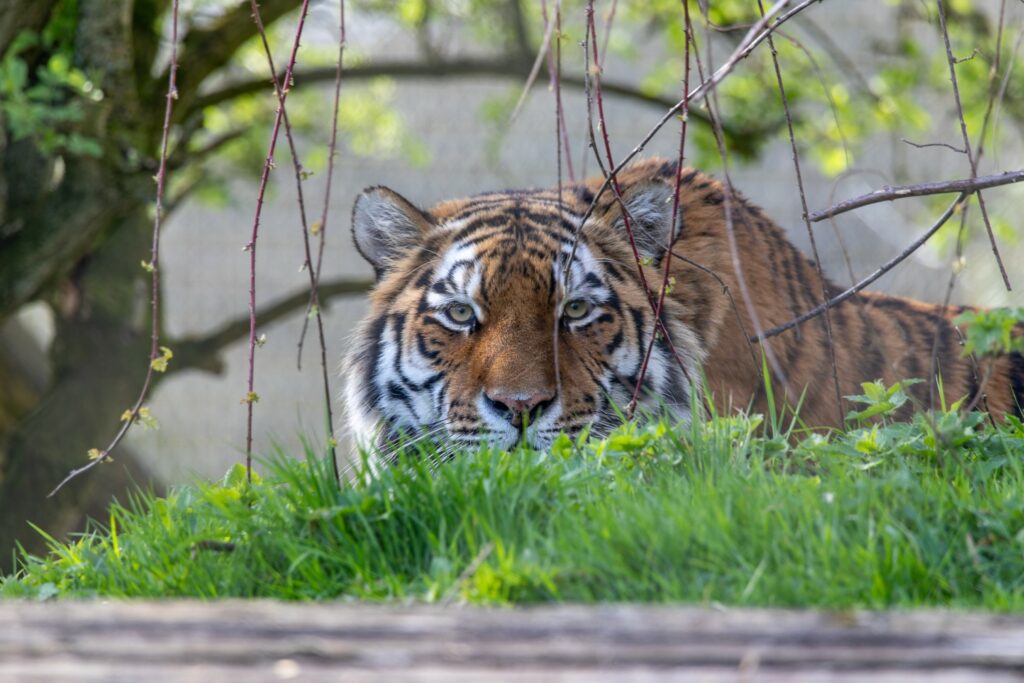 Adopt a tiger
Adopting a tiger is a brilliant way to support the work that's helping to conserve tigers and increase their population across the world. Here at Marwell Zoo, you can adopt a tiger and support our very own Amur tigers. With three different packages to choose from, as well as knowing you're supporting our vital conservation work, you can get great rewards including a day ticket to the zoo, a certificate, a car sticker and more.
Adopting an animal at Marwell Zoo is a great gift for the loved ones in your life who seem to have it all. It can be a gift that children will remember for the rest of their lives and can spark a passion for nature for many little ones. Whether it's our Amur tigers you want to support, other big cats like our snow leopards or something more unique like a red panda or Linné's two-toed sloth, we have lots of adoption packages available.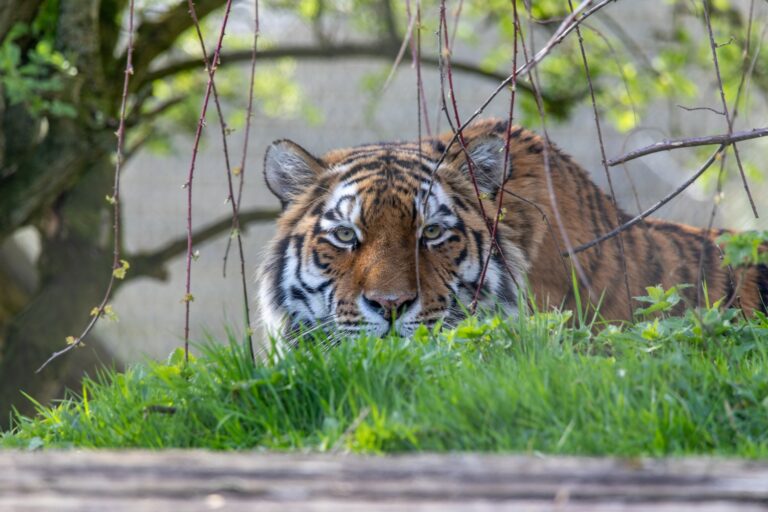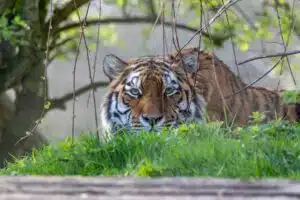 Donate to a tiger conservation charity
There are a range of charities doing amazing work to protect tigers, from helping to secure their environments and organising anti-poaching patrols to conducting surveys and important research and restoring habitats; there is a lot being done every day to boost the tiger population. However big or small your donation, it is sure to help these efforts and can be a nice, simple way to mark the day and lend your support.
Marwell Wildlife (the charity that owns and operates Marwell Zoo) is involved in projects that have positively impacted tigers. For example, at the zoo, we keep a close eye on the welfare of our Amur tigers using a variety of methods that could also be used to monitor the welfare of their wild counterparts.
Through gathering scientific information, we have identified various objective factors relating specifically to tigers, such as natural behaviour and physical health, which we can monitor through direct behavioural observations or camera traps.
This information then feeds into the Animal Welfare Assessment Grid (AWAG), our welfare assessment tool that allows us to track the impact of changes in physical health, behaviour, environmental conditions, and procedures such as veterinary care, on an animal's mental wellbeing.
Where direct observations of wild individuals are difficult, information gathered from camera traps, and habitat and environmental surveys, may allow this tool to be used for monitoring the welfare of wild tigers too.
Amur tigers at Marwell Zoo
Our Amur tigers are some of the most popular residents at Marwell, but did you know that our first tigers arrived in 1970 before the zoo even opened? Tigers and many of the cubs born at Marwell later go to have cubs of their own and support the Amur tiger EAZA Ex-situ Programme (EEP): a breeding programme focusing on maintaining a healthy captive population and preserving genetic diversity for the future of the species.
Come and meet our current Amur tigers Bagai and Valentina and watch them in their outdoor enclosure! They have a lush green landscape to explore with ponds, dens, platforms, logs, shrubs, and more. To mirror natural behaviour in the wild, we don't feed our Amur tigers every day. Be sure to download our new free app on the Play Store or App Store, or check with our team when you arrive at the zoo, to check feed times to get a chance of seeing our tigers eat a meal!
Tigers are beautiful and majestic creatures and both inside zoos and out in the wild, there is a lot to be done to preserve them and help increase their numbers. International Day of the Tiger is such an important event for helping boost tiger conservation. It's also great for encouraging the world to learn more about these amazing creatures and hopefully you can celebrate and support them whether this is through adoption, donation or just spreading the word.
Looking for news about what's going on at Marwell Zoo or more articles like this? Head over to our Zoo News page!