The Best Gifts for Animal Lovers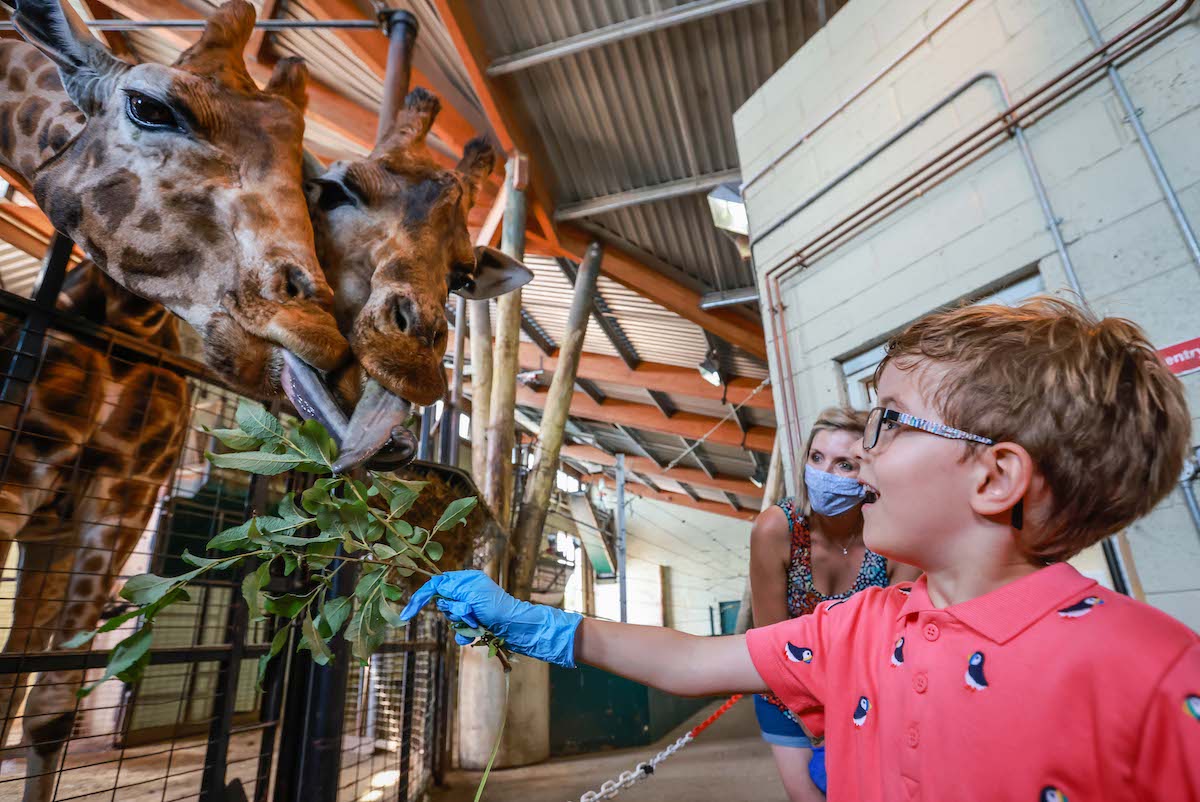 Are you looking for a memorable gift for the nature lover in your life? Knowing what to give them as gifts can be tricky, especially in this modern age where we're more conscious than ever of our impact on the environment. We don't want to buy something they won't appreciate or use.
Read on below to discover our top gift recommendations for animal lovers!
An animal experience
For a once-in-a-lifetime experience, there is nothing better for a keen nature-lover than some of the best animal experiences in the UK. Getting up close to a stunning animal is a fulfilling experience that can take a person's love for animals to a higher level and give them a lifelong memory. Interacting with animals that aren't native to the UK isn't something you're able to do easily, but with an animal experience, you can enjoy seeing them up close, hearing the sounds they make, and smelling them too – which might not always be the best thing!
If your loved one is a giraffe lover, our giraffe face-to-face animal experience is the perfect gift. Become a VIP and feed our giraffes, go behind the scenes, and talk to our trained staff with a shared passion for these incredible animals. Alternatively, if penguins are their preference, our penguin animal experience takes you into Penguin Cove to help feed our colony of Humboldt penguins.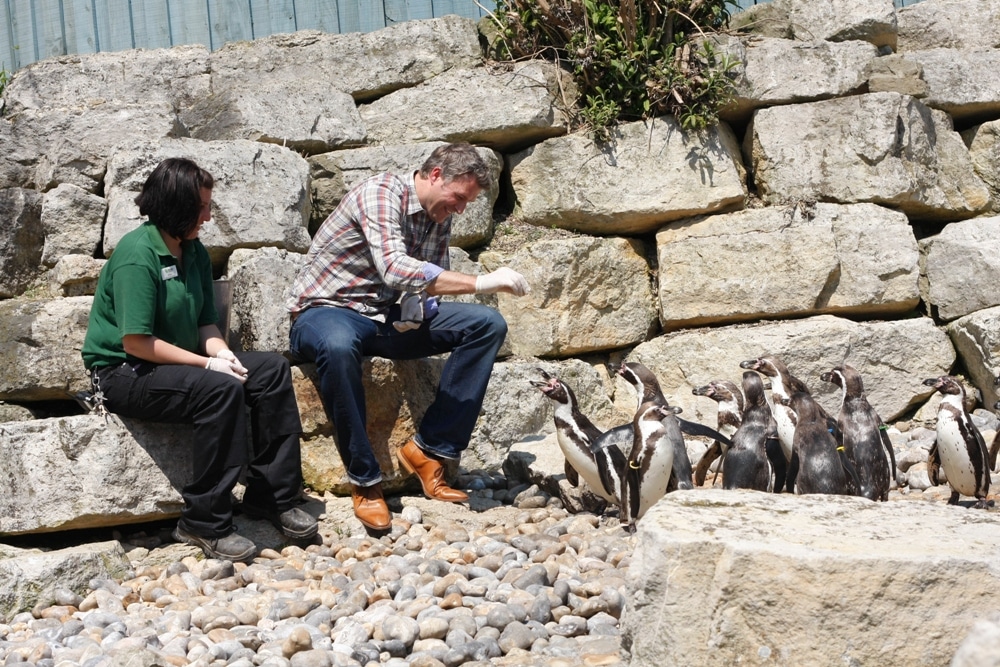 Adopt an animal
Animal adoptions are great because you can give it as a gift to a loved one, and the money will go towards looking after our animals and our important conservation work worldwide. We have three levels of adoption packages: children, standard & premium. Each level comes with different rewards you can pass over to your recipient, including an adoption certificate, zoo tickets, a fact sheet, a photograph of the adopted animal, a car sticker, recognition on the adopter board at the animal's enclosure, and more!
If you want to adopt an animal, we have a wide range available, including the white rhinoceros, pygmy hippopotamus, okapi, lowland tapir, greater flamingo, crocodile monitor, cotton-headed tamarin, African wild ass, snow leopard, ring-tailer lemur, red panda, meerkat, Linné's two-toed sloth, Humboldt penguin, Grey's zebra, giraffe, and Amur tiger!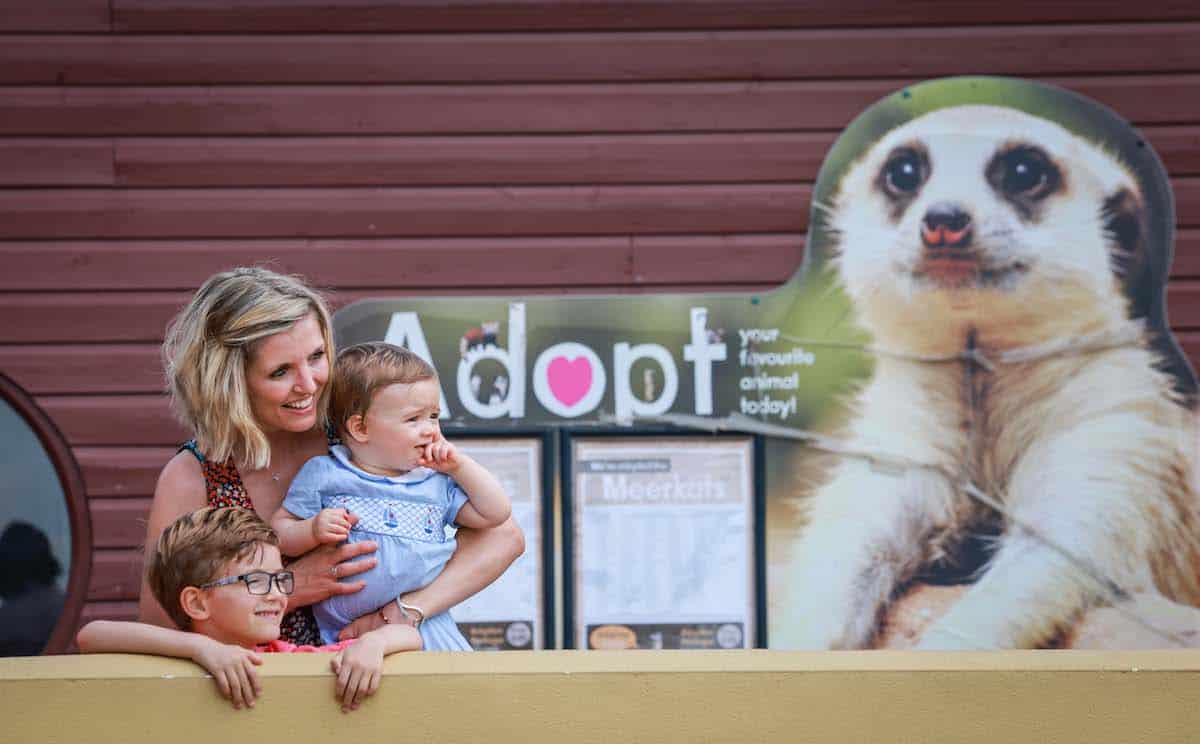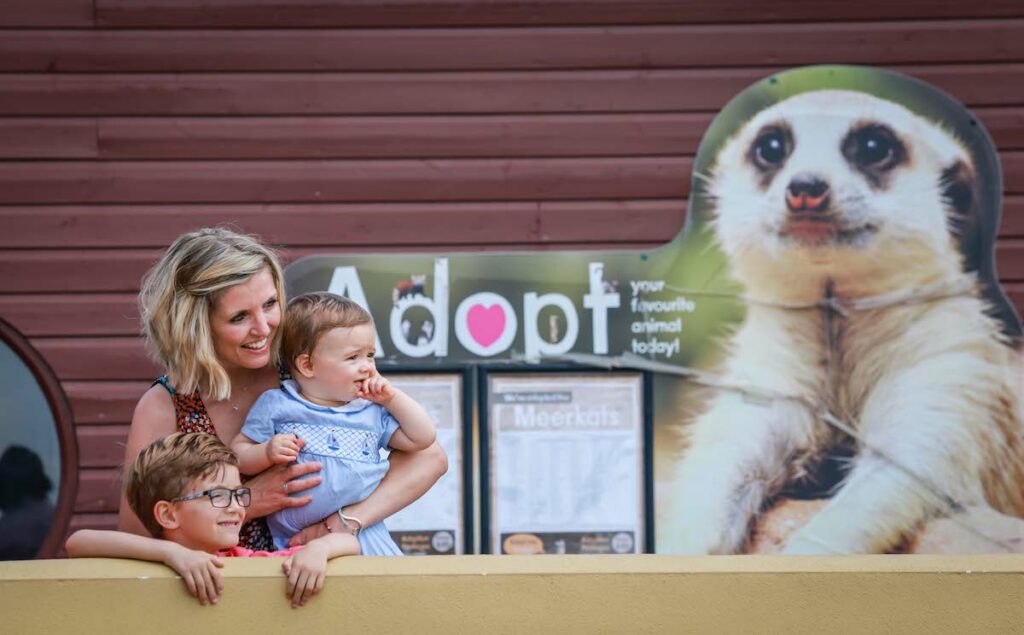 An Annual Membership
There is nothing better than a day out at the zoo! Seeing all the animals, watching feeds, and spending time outdoors make for a fun-filled experience. If you know someone who loves a zoo trip, then an Annual Zoo Membership at Marwell is the perfect gift.
For less than the price of three visits, your recipient can have year-round access to one of the best days out in Hampshire. We're open every day of the year except Christmas Day and Boxing Day, so they can enjoy over 300 days of fun! As an annual member, you also don't need to pre-book entry, can get early access to event tickets and members-only offers, and can enjoy discounts for our catering and shop. As well as that, our annual ticket holders can enjoy one free entry to 10 other zoos in the UK and further afield.
Marwell Zoo Gift shop Goodies
Our gift shop is a treasure trove of fantastic sustainable gifts for all ages. We've got brilliant books, tasty treats, super soft toys, animal-themed homeware, our stunning 2023 calendar, and more, right inside our door!
Our items are sustainably sourced and fair trade. By parting with your pennies, you're making a very welcome contribution to the care of our animals in the zoo and our conservation programmes around the world as we are an action-oriented conservation charity. 
Just visit our gift shop on your next visit or call 01962 777997 from 9am until 4pm daily. We'll be delighted to ship items to you for a small cost of £3.50 per item (2nd class) for delivery in the UK only. Size/weight restrictions apply.
Don't forget! Our Annual Membership holders receive discounted prices in our Gift Shop.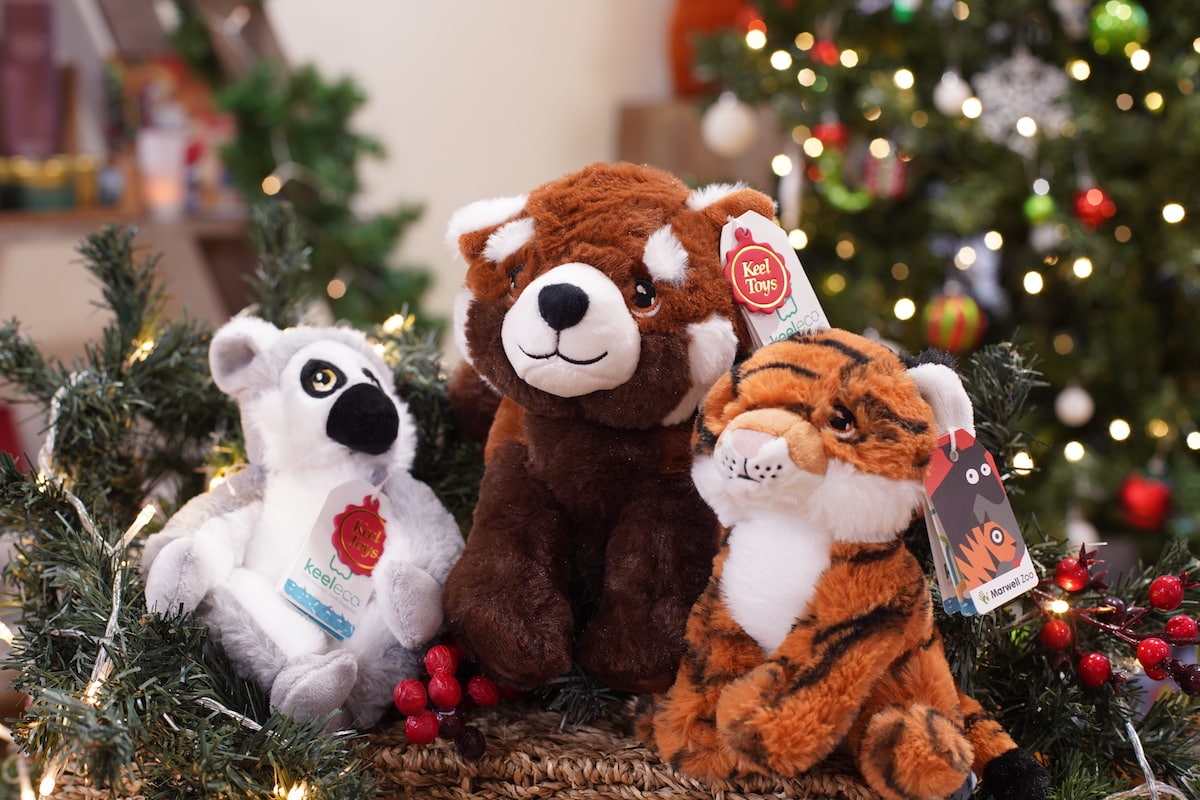 Gift Tickets
Marwell Zoo's Gift Tickets are the perfect way to enjoy an adventure to remember with a visit to our 140-acre park. Your loved one may not be able to visit lots throughout the year to make the most of Annual Membership, so treat them to a visit to our beautiful open parkland where they can learn about hundreds of animals. Giraffes, a sloth, tigers, and more, there's an incredible animal kingdom just waiting to be explored!
Tickets are available for both adults and children and are valid for 36 months from the date of purchase.
Binoculars for animal watching
Whether the person you're gifting is a keen twitcher or loves to watch sea life on the coast, a high-quality pair of binoculars is a great gift. Being able to see wildlife at a distance gives any person looking for animals around the UK a great tool.
Having a reliable and robust pair of binoculars is an excellent asset for any wildlife lover. How often have you found yourself squinting into the distance or wishing you could get a clearer view? Binoculars are the type of thing that people are unlikely to buy themselves but will treasure for their whole lives when they have them.
A bird feeder
Encourage wildlife to visit your loved one as their gift this year. A bird or animal feeder can be an excellent addition to any outside space and helps little feathered friends and other animals make their way to someone's welcoming garden.
A traditional bird feeder can be a lovely gift, and there are many ornate models available to purchase that can suit any person's taste or style. Alternatively, if you want a more fun gift, opt for a novelty birdhouse or even a squirrel feeder instead! For those who don't have outdoor space, there are now some wonderful window-mounted feeders on the market which bring the birds even closer!
Different birds will be drawn to different kinds of feeders and different foods, so make sure you do some research beforehand. If you know your loved one loves a particular species of bird, ensure you are getting an appropriate feeder.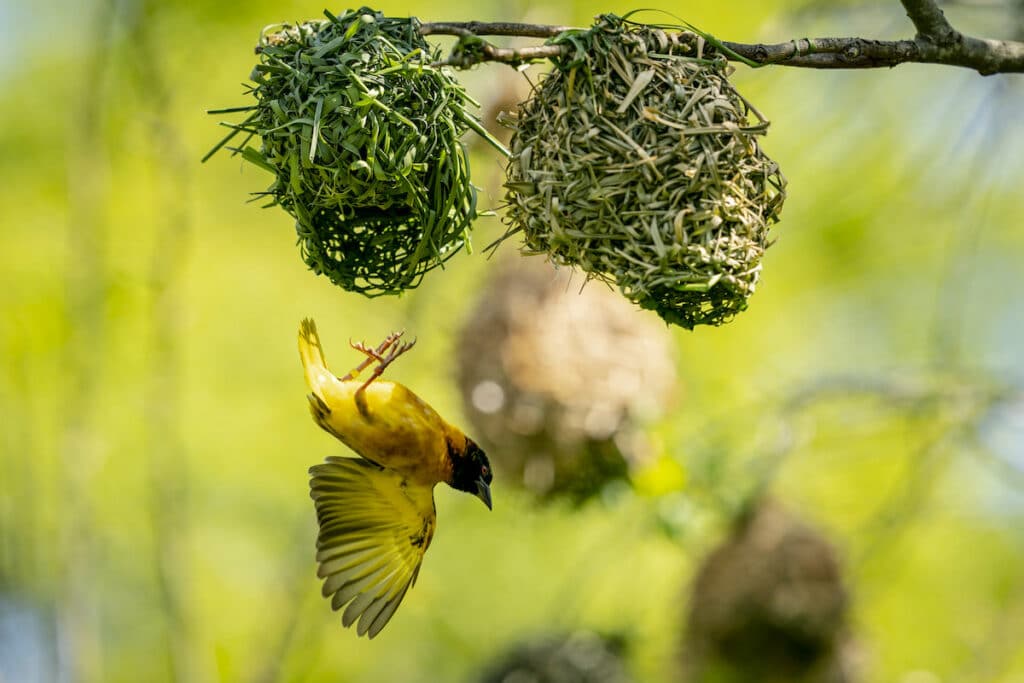 The best gifts for animal lovers
Your loved one is sure to adore any of these animal gifts, bringing them closer to their love of the natural world. Whether it's an animal-themed Christmas gift you're looking for or a birthday present, and whatever your budget, there is a thoughtful gift you can share.
Are you looking for news about what's happening at Marwell Zoo or more articles like this? Head over to our Zoo News page!